Fathers have picked up 'mother's job' perfectly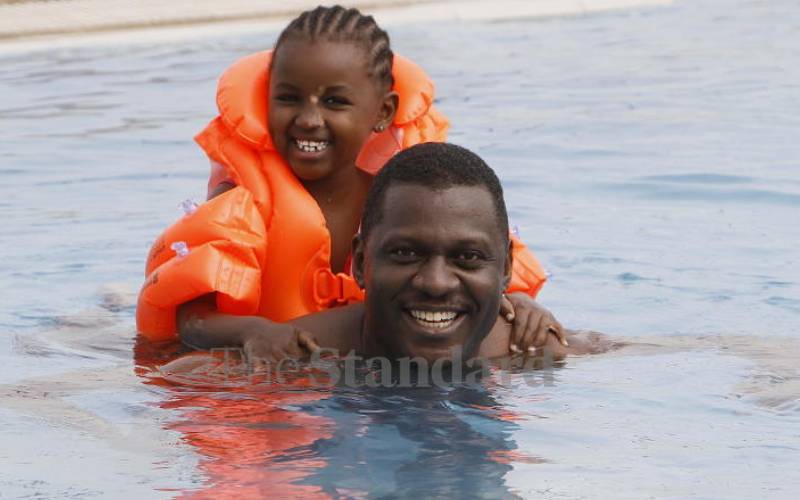 It is Father's Day today. It is a day that is often given less attention than Mother's Day - at least in contemporary African society.
Perhaps because when it comes to parenting, as marriage and family therapist Dr Alumada Keya, puts it, "the assumption is that mothers are caregivers and fathers are providers and protectors."
As caregivers, mothers have a close relationship that remains engraved in the mind of the child's memory for the rest of their lives.
In decades past, strict gender roles formed the basis for parenting. It was the age of housewives, now given the more politically correct term 'stay-at-home mothers'. But times have changed.
More and more fathers are challenging conventional ideas on parenting. These, perhaps, are the fathers whose future Father's Day will be filled with gifts and celebrations.
With a good degree of certainty, Tony Kisaka, an unmarried father in Nairobi, will be one of them. He defines himself as "A father of four: two adopted and two biological."
In fact, he is a father of five; he lost a son in 2017. The two adopted children are a step-son and a step-daughter from two marriages; both of which ended.
Today, he lives with his six-year-old daughter and takes care of her single-handedly.
Last week, we visited the family. We found Kisaka busy preparing breakfast for the young girl. He would then see to it that she showered, dressed up, and ready to be picked by the school bus.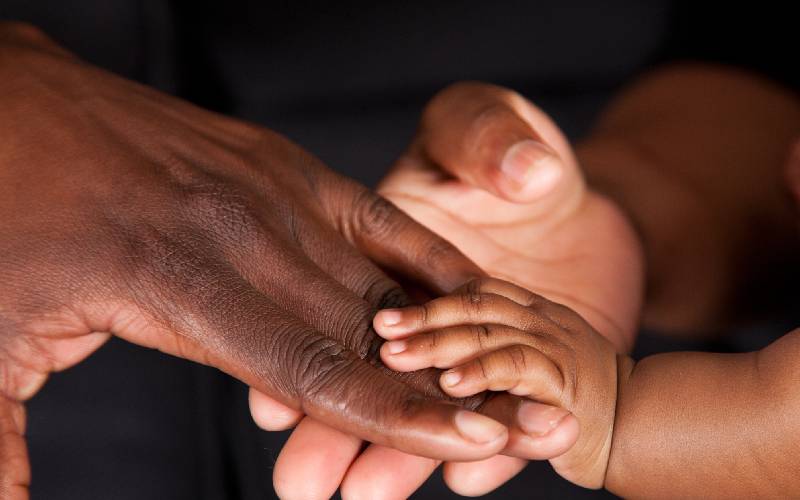 He did everything that traditionally would have been considered a 'mother's job'.
"I decided that I would parent her myself. It is my job to ensure that her needs as a child are met and she is taken care of."
He could have hired a live-in nanny, like many families do (a low-hanging fruit option for single fathers).
"I can afford a nanny. But I did not want my daughter raised by someone else. I wanted to do it myself," he says.
As far as being a father (and a mother) is concerned, Kisaka runs the whole shebang: he cleans the house, makes the bed, cooks, prepares showers, feeds the girl (if need be), takes her to hospital, plays with her and tucks her into bed at night.
"We hang out. We walk and have conversations. I listen to her. We play together. And I am her swimming teacher," Kisaka says.
We asked the young girl what she felt living with her father. With childish shyness, she said, "I am happy with daddy."
Kisaka paints the portrait of a modern father. A few decades ago he would have been considered a laughing stock.
"People would have asked such a man, 'What is wrong with you?'" says Catherine Mbau, a psychologist, adding that a father's most important job was seen as financial provision to the family, while the mother did the caregiving.
Yet, Mbau notes, the nurturing instinct forms a stronger bond and relationship between fathers and their children.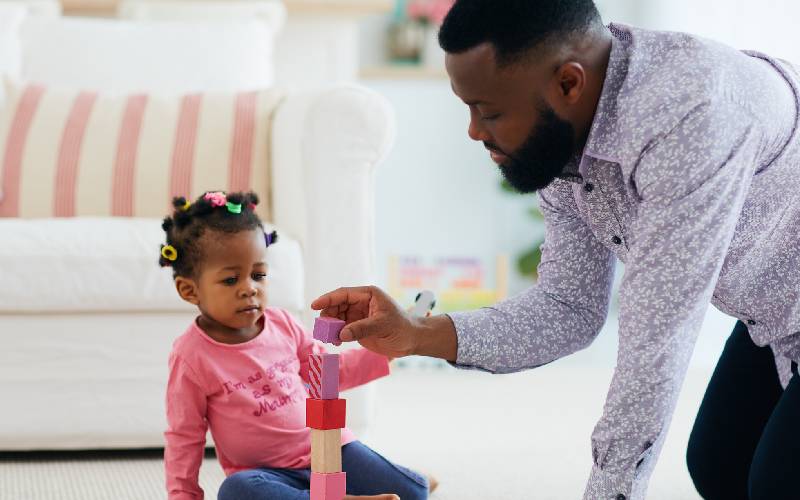 "A child identifies with the person who takes care of them from the time they are born. They see you care for them. They see you change their diapers. They see you feed them and play with them," Mbau says.
Simon Mwangi, a father of four girls and a boy, has had to parent by himself since 2011 when he lost his wife to cancer.
"I made the decision to focus on raising my children by myself because, as grieving children, I did not want to change their familiarity.
"I can give myself a 70 per cent. I am proud of what we have achieved as a family. I had to deny myself and double my efforts to be there with them and for them.
Needs and demands
"A child has emotional, spiritual, mental, physical and psychological needs. My job was to be present and provide these as best as I could. I got a house assistant to help me with the mechanics of keeping the home clean and so on. But the actual parenting I did it by myself," he says.
Mwangi, the associate pastor at Parklands Baptist Church, had to balance work and being a father as well as a mother.
He says he remained hands-on with the children even as the girls transitioned through puberty and into adulthood: choosing to engage trustworthy female figures like aunties whenever it was necessary.
A growing body of research is transforming our understanding of how this kind of hands-on approach to fatherhood is important for the child's growth and development.
A study published in the Infant Health Journal in 2017, authored by Vaheshta Sethna and Emily Perry, found that babies with emotionally engaged fathers have better cognitive development as toddlers and are less likely to have behavioural problems later on.
These children also tend to be more satisfied with life and have better relationships with teachers and other children.
Simon Mbevi, the Executive Director at Transform Nations and author of Dad is Destiny, says that a father's role in a child's life cannot be overemphasised.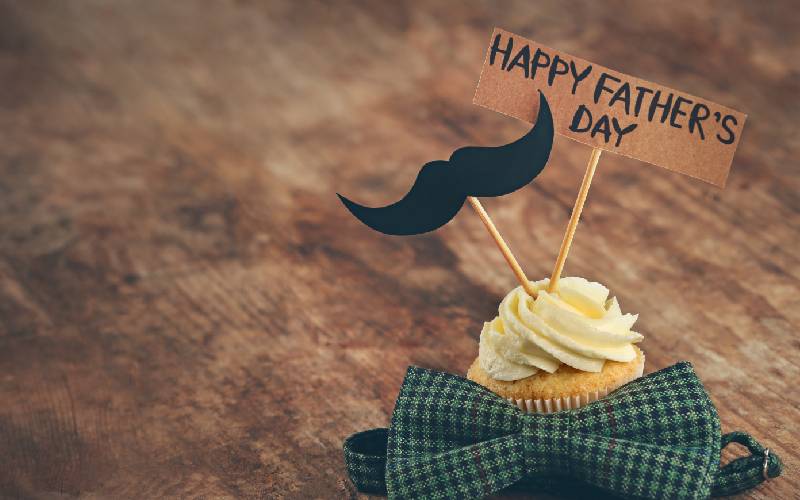 According to Mbevi, the role of a father can be summarized in five Ps: present, provider, protector, priest and prophet.
"Present means creating time to play and interact. Provision comes in different forms such as materially and also emotionally. Protection is physical, social (in their relationships) – or anything that would cause them harm.
"As a priest, the father teaches values – what is wrong and what is right. And lastly, as a prophet, children look up to dad to affirm them in their identity and purpose. Research shows that children become a lot more what their father tells them," Mbevi explains.
Of all the five, he notes, being present matters most because it is a precursor to the other four.
Kisaka, 44, a consultant says his work allows him flexibility to be present in the lives of his children.
"For me, to be a father means to be available whenever your child needs you; being consciously committed to help this child go through life, and teaching them how to figure out their future lives," Kisaka says.