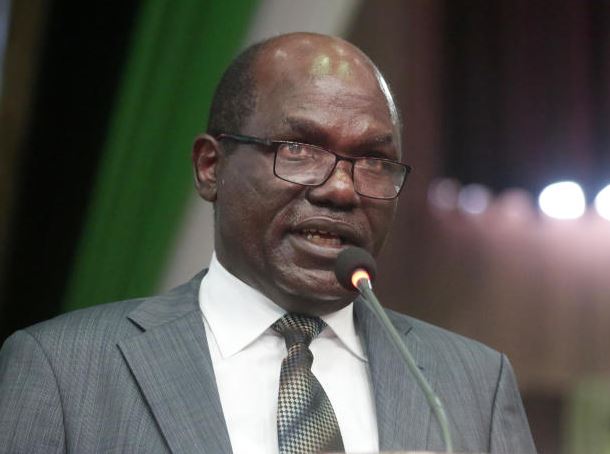 The Independent Electoral and Boundaries Commission (IEBC) has expressed confidence in a fairer election in 2022, as it steps up its strategic plan.
IEBC Chair Wafula Chebukati said that election results will be transmitted on multiple servers during next year's General Election, as opposed to just one server.
"The Commission has already come up with multiple servers so that the information being transmitted will be the same throughout. The preserve of having one server will not be there in 2022," he said.
He assured that results will be final at the polling stations and that concerns of transmission will not affect the final tally in any way.
Chebukati was speaking at the Bomas of Kenya, Nairobi on Tuesday during the launch of IEBC's Strategic Plan for the period of 2022-2024.
He decried the Commission's limited funding saying it needed to be funded throughout the five-year election cycle.
IEBC was given Sh14.5 billion in the Sh3.6 trillion 2021/2022 budget. Last week, its Acting CEO Hussein Marjan told The Standard that the money will be used in administration, daily running of the Commission and preparation for the 2022 General Election.
In her speech, Chief Justice Martha Koome challenged the electoral agency to minimise election disputes as has been witnessed in past elections.
Koome, whose speech was delivered by Judiciary Chief Registrar Anne Amadi told IEBC to take cue from countries like Ghana which had only seven disputes in its last election.
She also called on Parliament to fasten the review and enactment of electoral laws.
"We recognize the importance of sanitising and creating order and decorum in political campaigns," Amadi said.
NCIC Chair Dr Samuel Kobia reiterated his message in February this year that the agency will be publishing the names of persons, or institutions whose words or conduct undermine peace in the country in a list of name and shame.
Kobia: "Masters of electoral violence and hate mongers will be listed on the wall of shame. Discussions are currently underway to deny visas to politicians inciting violence."
The commission launched its third Strategic Plan (2020-2024), Elections Operations Plan (EOP), Boundaries Review Operations Plan (BROP), and other policy documents.