When Kipchoge Keino brought glory to Kenya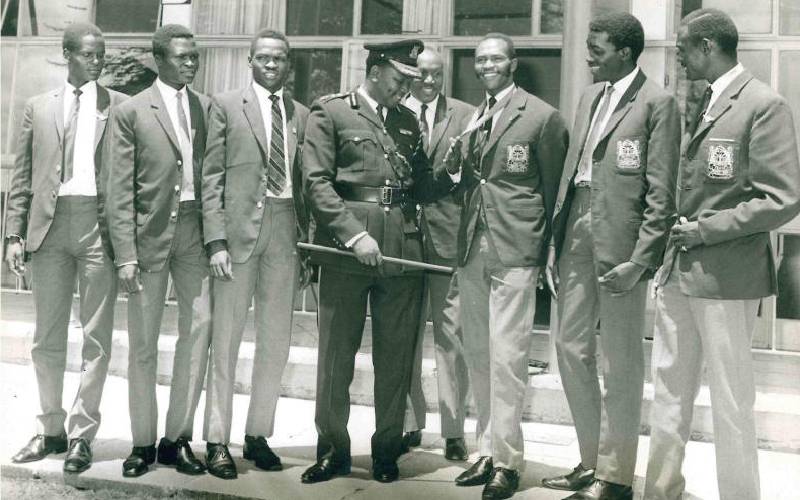 There is no doubt, other than entertaining, sporting activities have a positive impact on society.
Sports is as old as the history of human beings who over time, have turned sporting into a multibillion venture where athletes and managers make loads of money.
But it goes without saying the sporting industry has its fair share of scandals, which ruin reputations or end the careers of promising players.
The 2016 Summer Olympics in Rio, is a good example of how sports can destroy careers. On arrival from Brazil, some Kenyan managers and officials were accused of improper conduct. This fiasco is still fresh in the minds of many sports enthusiasts looking forward to the forthcoming Tokyo Olympic Games, 2021.
Hopefully, the delegation to Japan will look back and reflect on the 1968 Mexico team that brought glory to Kenya and not shame. Legendary athlete Kipchoge Keino was the star in Mexico.
Despite suffering bouts of abdominal pain, young Keino completed six distance races in eight days ignoring warnings from doctors. At one point, during the 10,000 metres race when the pain became unbearable, he collapsed with just two laps to go.
In the 5,000-metres final, Keino earned a silver medal, finishing 0.2 seconds behind Tunisian Mohammed Gammoudi. Keino stormed to victory in the 1,500 metres powering past Jim Ryun of United States in spite of severe pains.
In the picture, Keino and other five athletes pose for a photo with Police Commissioner Bernard Hinga on arrival from Mexico in October. The six athletes were all police officers on a courtesy call to their boss.
Kenya had a delegation of 39 competitors comprising 18 athletes, four boxers, three shooters and the men's hockey team of fourteen players.
Naftali Temu, 23, a soldier from the Army won Kenya's first-ever Olympic title-winning gold in the 10,000 metres race clocking a time of 29:27.40.
On the last day, the 4x400 metre relay team of Daniel Rudisha 23, Hezekiah Nyamau 26, Naftali Bon, 23, and 22-year-old Charles Asati did Kenya proud by winning silver. When the games concluded, Kenya had collected nine medals; three gold, four silver and two bronze.