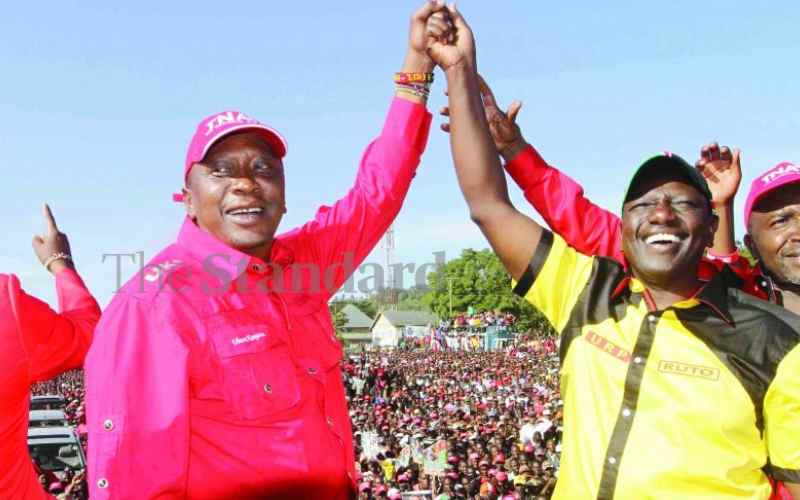 Unveiled with unmistakable pomp after swallowing record 11 political parties on September 10, 2016, Jubilee Party is five years later on uninterrupted downward spiral, with no palpable efforts to restore its faded glory.
Like the rolling stone that gathers no moss, the movers of the party at the top appear disinterested in rescuing the party from total collapse, leaving behind a legion of leaders elected on it clinging to hope that something will happen.
The expressed ambitions of holding power for over 100 years aside, the party is slowly making way to regional offshoot parties. And now, a close ally of President Uhuru Kenyatta, the party leader, has confirmed that there is no rescue plan on the table. And earlier this week, another close ally of the President pompously announced that his work to kick out rebels from the party was done, and he can now retire in peace.
"Of what use will be resuscitating the party? Who will he resuscitate it for? The people must be free to choose their own destiny," Uhuru's political advisor Machel Waikenda told The Standard yesterday.
Waikenda was the Executive Director of The National Alliance (TNA), Kenyatta's political vehicle in 2013, and which had risen from the ashes of yet another political party, National Alliance of Kenya (NAK) led by late politician Nginyo Kariuki.
The party (TNA), together with its "I believe" slogan was among those swallowed in Kasarani on September 10, 2016, to make way for Jubilee. Now Waikenda says the president is in his final stretch and his focus now is on unity and completing his legacy projects currently underway countrywide.
The party has never conducted formal elections since its launch. Its national structures are, however, active with appointed interim officials holding undated resignation letters. Secretary-General Raphael Tuju sits at the apex of the operational arm of the party. Last year, the party held series of meetings to purge out rebels from party leadership.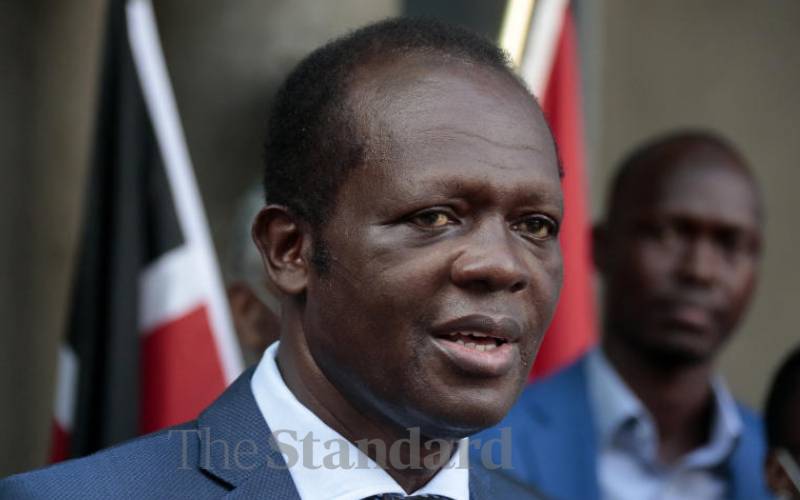 On Wednesday last week, party Vice Chairman David Murathe gave indications that he may be on his way out of the party. He told a TV station that his role was to kick out DP Ruto's allies, a job he said had executed well, and therefore he no longer wishes to continue.
"Our job was to push those who do not believe in the dream of the party out. I am happy they have found a house called United Democratic Alliance (UDA). Our work is done... I am not interested in any position moving forward," he told NTV on Wednesday.
Earlier this week, party hopefuls began expressing fears about their unsecured future with Jubilee. Kirinyaga Governor Anne Waiguru took to social media to mourn the party's perilous position, pleading for a rescue plan. She reminisced on the days gone by, saying the party carries the dreams and aspirations of many Kenyans.
"The rains have beaten us. Our fortunes are dwindling. Intense introspection is demanded. As we head to 2022 we must recognize that the Party is now operating in a new context far different from 10 years ago," she said.
According to Waiguru, because of the country's much younger generation dominating the electorate, Jubilee's outlook and strategies must change to suit the times. Party leaders must step off their comfort zones and embrace new ways of thinking and doing.
"We need a reenergized Jubilee that projects the face of Kenya in all its diversities. We must also be pragmatic and re-open both the sides and back of the tent for people to enter and re-enter. A lot of futures are tied to the fate of the Party and we must restore its vision, glory and stature or contend with predictable consequences, she said.
Her revival appeal was dead on arrival; arousing zero debate as to the future of the party, and little condemnation either. In her own backyard, multiple parties have emerged to stake their claims on 2022 politics. They include Mwangi Kiunjuri's The Service Party (TSP), Murang'a Governor Mwangi wa Iria's Civic Renewal Party and Gatundu South MP Moses Kuria's Peoples Empowerment Party (PEP).
Also in the cards in the Mt Kenya region is United Democratic Alliance (UDA) associated with DP Ruto. Leaders from Mt Kenya East are also said to be brooding forming a new party to negotiate with in next year's succession politics. Ruto has publicly declared questioned Jubilee's future in the face of a clampdown on those perceived as his allies.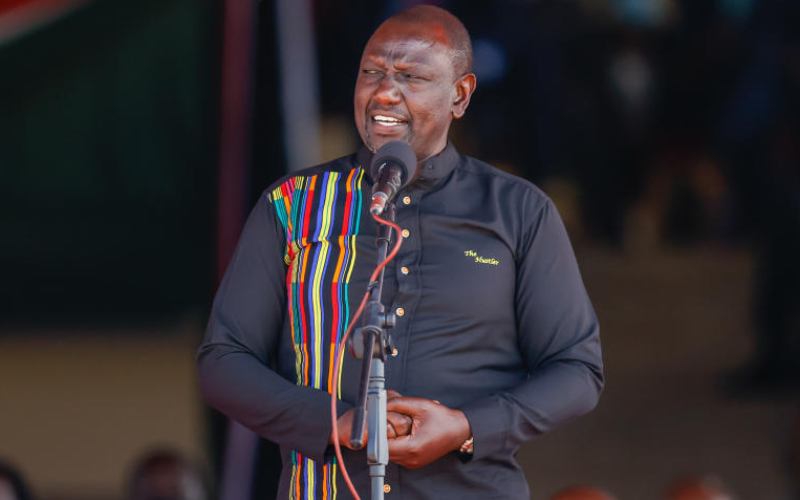 "The strength of the party is when it is expanding territories and winning more seats. Jubilee has no plans now. All the headquarters think is either punishing members or kicking out officials, MPs, and calling for disciplinary action against its members. That is nothing to smile about," Ruto said recently in Bomet.
During its formation, the dynamic duo had declared that they were building a party that would last a century but bickering started barely two years later.
"Jubilee Party is crafted from mistakes of past political formations which have been nothing more than special purpose vehicles to elect selfish leaders, or enclaves designed to protect tribal interests," said Kenyatta during the launch at Kasarani gymnasium in Nairobi.
He described Jubilee as a generational statement of change beyond himself and Ruto. "Jubilee will not make mistakes of parties that came before us. Every shade of opinion will have its say in this party. Every member will get a fair hearing," he said.
In 2018, the party sent delegations to Beijing to benchmark with CCP and another to Johannesburg, South Africa to meet ANC leadership. The Beijing delegation included Meru Governor Kiraitu Murungi, Tuju and Murathe. Others were county coordinators to help build the party from the grassroots.
Despair over the fate of Jubilee appears to cut across the two party extremes. Even mainstream supporters such as North Imenti MP Rahim Dawood do not give the party much chance.
"I think Jubilee is beyond redemption. But let's see what happens up to the end of the year. The way to go may be regional parties but I might be wrong," said Dawood.
Some leaders of parties that folded to form Jubilee have been left in compromising position with little political clout and a bleak future.
"We killed our parties for Jubilee and thought we were building a party that would last, today it is dying as we watch," said former Agriculture CS Mwangi Kiunjuri.
Kiunjuri, whose GNU party was swallowed, has since formed The Service Party (TSP). Former National Assembly Majority Leader Aden Duale has previously regretted the Jubilee idea.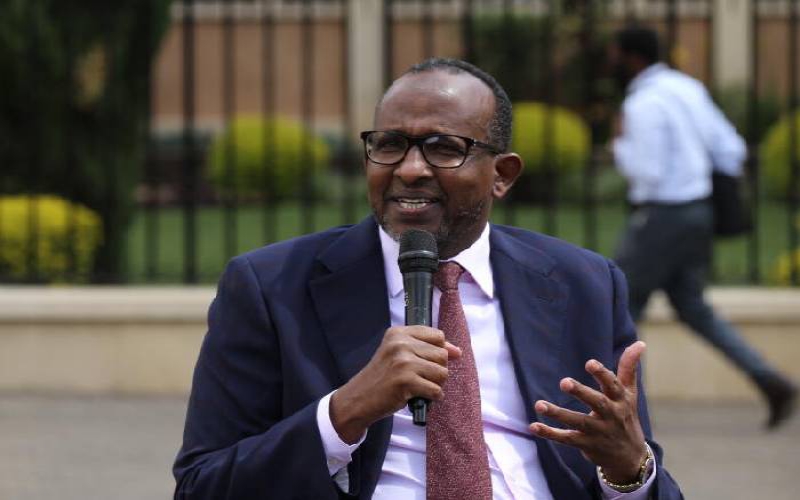 Yesterday, he described Jubilee as a carcass that had been left to Murathe and party secretary-general Raphael Tuju to keep, but not for so long.
"Jubilee's death has proved that you cannot have a cabal of people run a party that is owned by the people. They have embarrassed the president. The major shareholders have left the party and it is now under receivership," said Duale.
Besides Waiguru, other party diehards who have spoken recently on the dwindling fortunes of the party include Kiambu Woman Representative Gathoni wa Muchomba and Nyeri Town MP Ngunjiri Wambugu.
Following the devastating loss in Juja constituency by-elections to UDA, there was a barrage of sobering comments from the last remaining foot soldiers. On May 26, after the Juja loss, Mr Wambugu posted about the Jubilee revolution: "We are reloading Jubilee. And we are not asking for permission... We are fixing this."
Ms Wamuchomba said she was taking time to reflect. "From my experiences in Juja, I will remain 'Hapa nyuma ya hema' (behind the tent) just to listen and learn, na huku nyuma ya hema tuko wengi leo, (and behind the tent we are many)," she said.
But Jubilee National Advisory Committee chairman Albert Nyakundi, formerly chairman of Ford-People and member of the merger committee co-chaired by Kiraitu and former minister Noah Wekesa, believes the party is still a solid entity with a future.
"The truth is that the 2017 Jubilee primaries, headed by DP Ruto were botched resulting in planting of demagogues and articulate noisemakers currently being used to perpetuate a perception," said Mr Nyaundi.