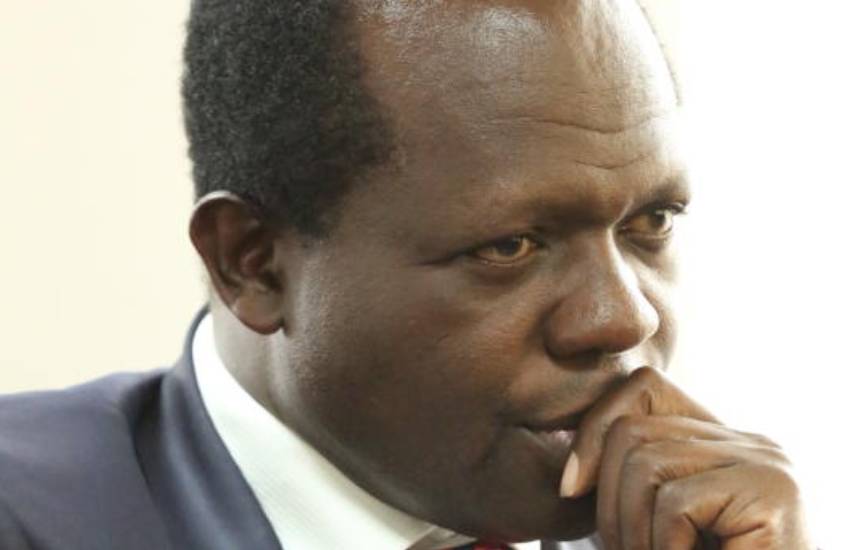 After a grisly road accident, the first few seconds, minutes, and hours of medical intervention determine chances of survival of victims, and Jubilee Party secretary-general Raphael Tuju knows this too well.
On February 12, 2020, Tuju left his Karen home for a 161km journey to Kabarak, Nakuru, for the burial of former President Daniel arap Moi.
At about 6.45am the journey was cut short after a head-on collision of his car and a matatu at Magina, on the Nakuru-Nairobi highway.
He had serious injuries and was taken to Kijabe Mission Hospital. "Had there been a delay of any minutes, I would be long gone. The intervention 40 minutes after the accident is what made me live," says Tuju.
Tuju gets emotional when he recounts how doctors detected bleeding in his abdomen. "They cut and stitched my intestine," he says.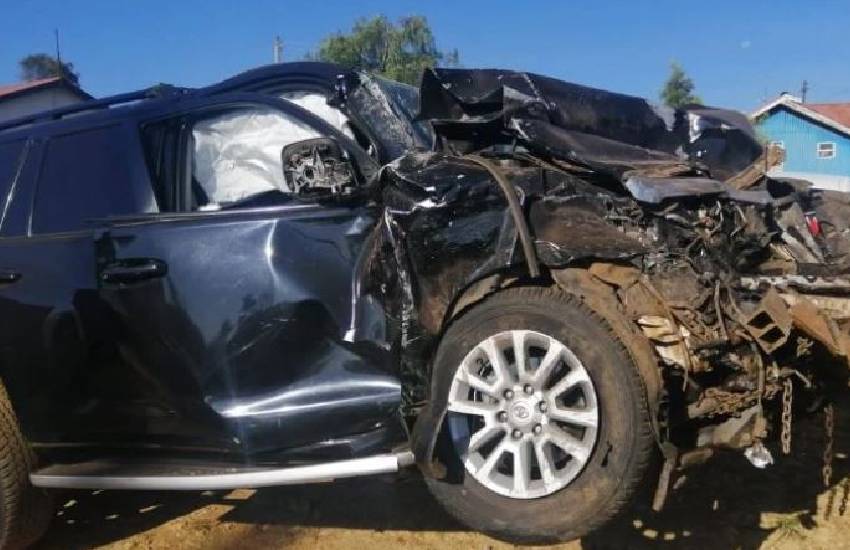 Worse still, one of his broken ribs was pressing hard on his lungs, making it hard for him to breathe.
The doctors quickly performed a procedure to prevent the ribs from causing further trauma to the lungs.
"When I got to the hospital, of course barely conscious, with severe chest pains, an operation on my stomach and intervention on my chest are what turned around what would have easily been fatal," he adds. At 12.30pm, a frail Tuju was airlifted to Nairobi and would be admitted to the ICU at Karen Hospital for seven days before he was flown to Wellness Centre London Hospital for specialised treatment.
"The doctors in the country observed that I needed another surgery to correct my three crushed vertebrae. They thought it needed a more specialised hospital because it would touch on the spinal cord and any mistake would be fatal or render me permanently dependent on a wheelchair," he says.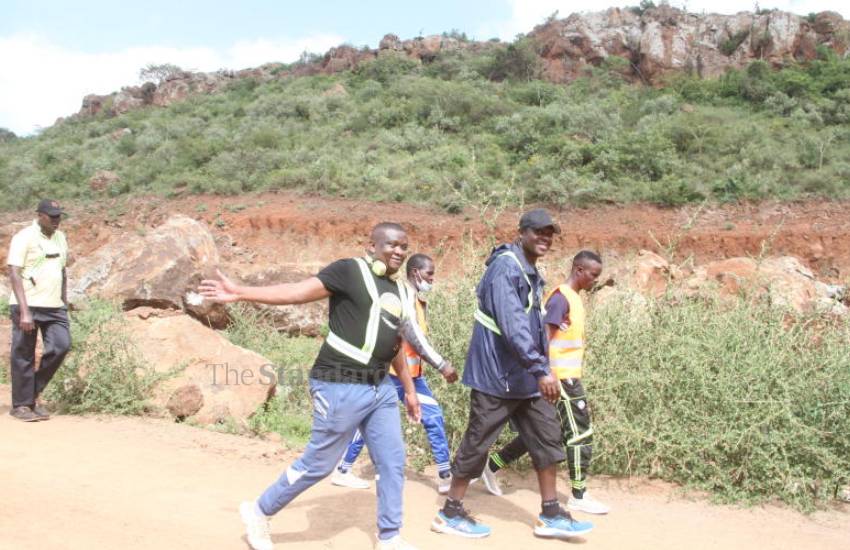 A video of the walking therapy shows Tuju being held up to walk three metres a day.
"Even after I was back, it took me long to walk normally. I began with just walking in the house for three months, then gradually I would move to the veranda, then in the compound. In the sixth month, I ventured out to the main gate and could see the outside world again, albeit from my gate," he says.
Tuju now plans to give back to the hospital that saved his life.
After raising Sh3 million to refurbish and expand the theatre at Kijabe Mission Hospital, Tuju plans to participate in a walk to raise Sh14 million to equip the facility with ultramodern equipment, including X-ray and scanning machines.
He has mobilised corporate and in June will walk 52km from his Karen home to Kijabe hospital to raise the funds. "It saved my life. With modern equipment it will save many more lives," he says.