Kiunjuri warns against plot to delay 2022 elections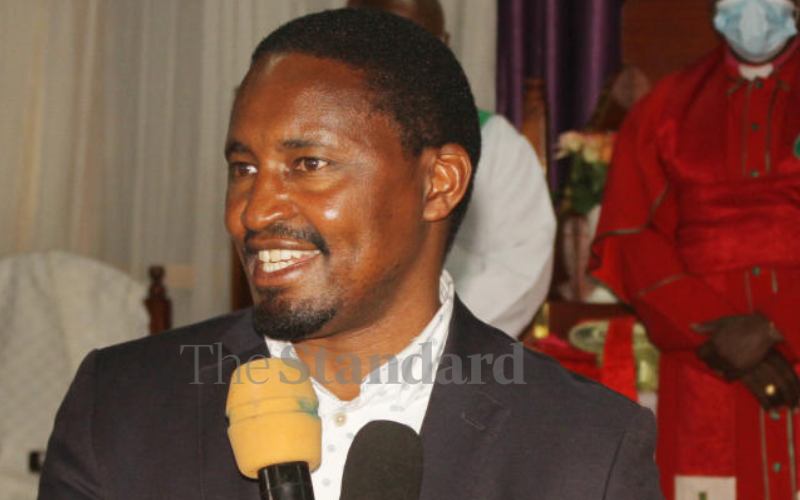 Former Cabinet Secretary Mwangi Kiunjuri has accused politicians of allegedly using delaying tactics to derail the 2022 General Election.
Mr Kiunjuri who is The Service Party (TSP) leader said the law provides that the next General Election should be held on August 8, 2022.
Speaking at AIPCA Kitengela church in Kajiado county after the Sunday service, he claimed that selfish leaders who want to remain in power, are keen to ensure the elections are pushed to a later date.
"We have eyes and we can see the game that is being played in this country, we are told that the Building Bridge Initiative (BBI) case is in court, let them know that there's no two way about it, Kenyans want to have an election in 2022 as scheduled," said Kiunjuri.
The former CS who was accompanied by Kajiado politicians George Kingori and Lucy Wachuka also appealed to Mount Kenya leaders to unite ahead of President Kenyatta's retirement.
He said Mount Kenya region was like a bride who was being wooed by suitors from all directions with all types of promises but none has been put on the table.
"All the bridegrooms are looking for us, then dowry must be paid. They must tell us how our people will benefit we cannot give out the bride empty-handed," said Kiunjuri.
The former CS noted that the region has 19 million registered voters, a figure the leaders can use on the negotiation table.
"If our votes are that significant and every senior politician is looking at us, then we are also ready to talk, however, only the person who is popular will control our region,'' said Kiunjuri.
He urged leaders aspiring for top political offices to come up with plans on how they will economically empower the people.
The former CS advised the constituents to vet leaders because whoever takes over as a president will impact their lives in terms of policies and administration.
Download the BBI Judgement by all seven Judges - Civil Appeal No. E291 of 2021