Justices Ngugi, Odunga left out in President's Uhuru's appointments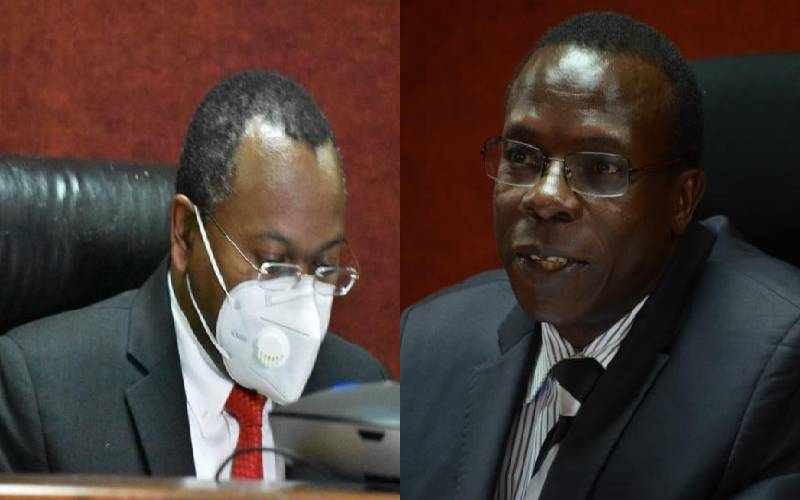 Four judges nominated by the Judicial Service Commission (JSC) to join the Court of Appeal have been left out in the President's appointment on Thursday, June 3.
Justices Joel Ngugi, George Odunga, Weldon Korir and Aggrey Muchelule, who sought appellate court positions are among the six left out in President Uhuru's appointments this evening. Also left out are Evans Kiago and Judith Omange who would have joined the Environment and Land Court.
President Uhuru gazetted the appointment of 34 judges, seven of whom are expected to join the Court of Appeal leaving out the four.
The seven newly appointed judges of the Court of Appeal are Justices Francis Tuiyott, Omondi Hellen Amollo, Nyamweya Pauline Nyaboke, Msagha Amraphael Mbogholi, Dr. Kibaya Imaana Laibuta, Lady Justice Lesiit Jessie Wanjiku and Lady Justice Ngugi Grace Mumbi.
According to the Judiciary, the four who were to join the second court "did not meet the threshold" for appointment therefore, their appointment was referred back to the judiciary.
Justices Joel Ngugi and George Odunga were part of the five-judge bench that made the judgement against the Building Bridges Initiative (BBI) that rendered the process unconstitutional, null and void.
Initially, JSC had nominated 11 judges of the High Court to join the Court of Appeal.
The president delayed the appointment on grounds that some of the judges nominated to fill the positions at the Court of Appeal had "questionable background".