Night when Kenya's flag was hoisted at Uhuru Gardens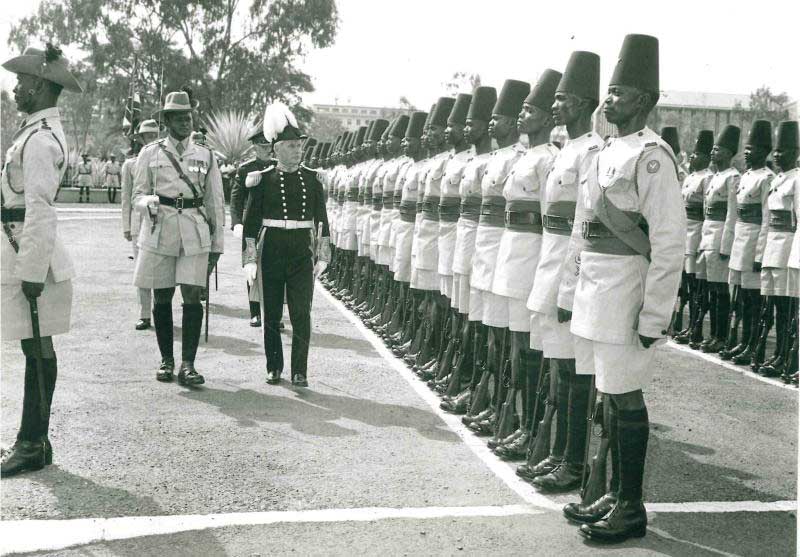 On December 12, 1963, Kenya became an independent country after 69 years of British rule.
To mark this significant milestone, a ceremony was held at Uhuru Garden Park in Nairobi where the Union Jack was lowered down for the last time and as Kenya's new flag went up.
Two men of the moment were Governor Malcolm MacDonald and Prime Minister Jomo Kenyatta. In the picture (above) MacDonald is inspecting a guard of honour by Kenya African Rifles (KAR) during the official opening of Parliament in June 1963.
Six months later, the KAR were at Uhuru Garden Park where they conducted Trooping of Colours. The Colours were handed over to the new regime and then trooped through the ranks symbolising the farewell of the KAR and the birth of a new army.
It was a moment to behold for many excited Kenyans who flocked the park to witness the historic occasion. MacDonald remained around for nine months assisting the new nation find her feet.
He arrived in Kenya on January 4, 1963, and a guard of honour by Second Battalion Scots Guards was conducted for him at Government House. MacDonald seems to have come with a brief to hustle Kenya through independence in the fastest possible time.
Sir John Ainley arriving from Singapore was flown from Mombasa to be sworn in as the new Chief Justice just in time to officiate at MacDonald's swearing-in.
Born at Lossiemouth, the son of Labour Prime Minister Ramsay MacDonald, MacDonald was an MP (1936-45) back in Britain where he also held as Colonial Secretary between 1935 and 1938-40. He served a brief stint as Health minister between 1940 and 1941 before being appointed High Commissioner in Canada.
Prior to arriving in Kenya, MacDonald was Governor-General of Malaya and Borneo where he served from 1946 to 1948 before taking over the same role in India. He was a keen ornithologist and author of books on birds.
A prolific art collector, MacDonald, as a young man, aspired to be a novelist but did not succeed in publishing any of his writings of fiction. He wrote a number of articles for British and Canadian newspapers in the 1920s.
Following the assumption of his diplomatic career in 1941, MacDonald began writing factual accounts of the people, places and wildlife he encountered.