Historical Uhuru Gardens closed for renovations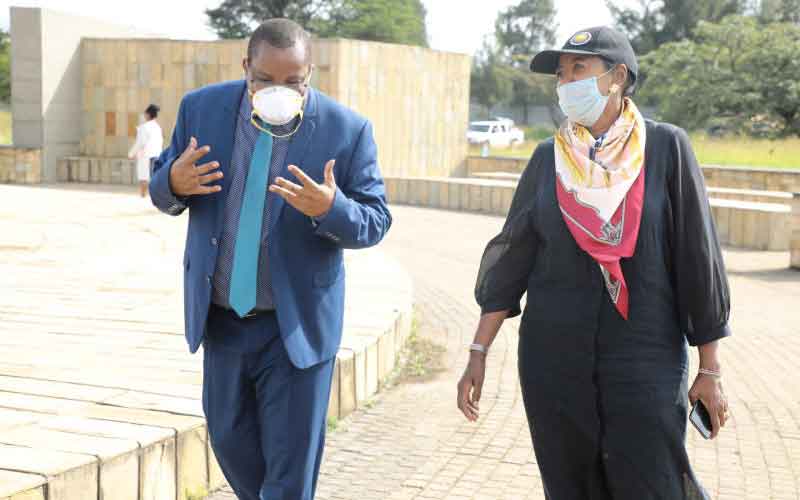 Kenya's historical birthplace and largest memorial park, Uhuru Gardens has been closed.
The park, which was declared a national monument in 1966 as a result of its historical significance for first hoisting the Kenyan flag to mark the first year of independence on December 12, 1963 was closed for renovations by the Ministry of Sports, Culture and Heritage.
According to Cabinet Secretary for Sports Heritage and Culture Amina Mohamed, the grounds were closed down for renovations and currently being secured by the military.
"The state of the historical grounds was very dilapidated. The grounds need to be renovated and historical monuments put back to the right shapes," Amina said.
She added that the year-long renovations will see the dilapidated sculptures and monuments taken back to original forms and more protection put in place.
"It is sad that a historical and sacred ground is in a dilapidated state. The closure will see renovation of the sculptures and monuments that have been destroyed. We are also calling for partnerships to renovate these grounds, which are significant in telling the Kenyan story," she added.
The country's largest memorial park, located 15 minutes' drive from the city centre hosts two monuments commemorating Kenya's independence and a mugumo tree.