President Uhuru Kenyatta mourns former MP Kalembe Ndile
NATIONAL
By PSCU | May 30th 2021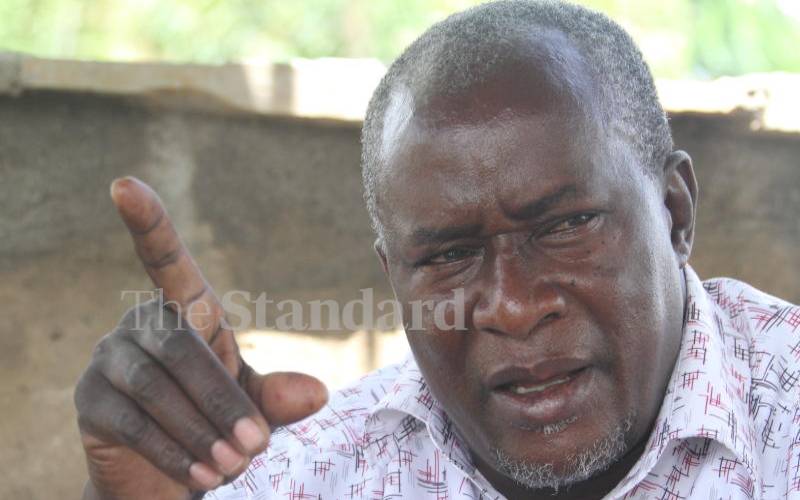 President Uhuru Kenyatta has sent a message of condolence to the family, friends, and relatives of former Kibwezi MP Kalembe Ndile.
In his message of comfort, the President described the late Kalembe, 57, as a witty, determined, and practical politician whose rise in life was as a result of sheer hard work.
"It is unfortunate that death has taken from us the Hon Kalembe Ndile in his prime. He was a lively politician who loved and worked with everyone, and always held the interests of the country at heart," the President said.
The Head of State recalled his interactions with the witty politician over the years saying, the late Kalembe excelled as a fighter for human rights especially the right to access land.
"With the death of Mheshimiwa Kalembe, our country has lost an astute fighter for human rights. We all remember how passionately he fought for the plight of squatters in the country," the President eulogised the former MP.
The President wished the family of the departed politician God's grace and comfort as they come to terms with his demise.
Ndile is reported to have asked his brother to take him to the Nairobi Hospital for further treatment.
"When we found all beds were occupied at Pangani he personally instructed me to drive him to the Nairobi Hospital," he added
He was diagnosed with multiple illnesses including; liver cirrhosis, cancer of the stomach, and kidney failure which necessitated medics to recommend that he be taken into theatre.
"He suffered multiple illnesses and at some point, he was wheeled to the theatre where he was supposed to undergo a correction surgery. The facility asked for blood donors and people turned up and donated blood for him. However, this didn't succeed since his situation worsened," Sam said.
He was taken into the Intensive Care Unit (ICU) on Saturday night where he was pronounced dead on Sunday morning.
Ndile, 57, is survived by 10 children, and six other adopted children studying in various schools.
The late politician cum a businessman was the second last born in a family of 7.
The body was transferred to Lee Funeral Home at around 11am.