Not so fast, Francis Atwoli road runs into head winds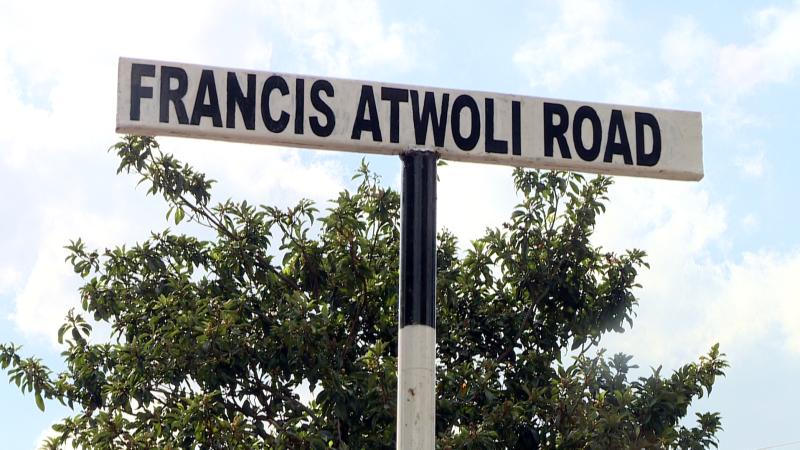 The move to rename a road in Kileleshwa after COTU boss Francis Atwoli has elicited controversy after it emerged that it was done irregularly.
On Thursday, Nairobi Deputy Governor Anne Kananu renamed Dik Dik road in Kileleshwa after the Central Organisation of Trade Unions (Cotu) Secretary-General Francis Atwoli, and raised eyebrows and dissenting voices.
A spot check reveals that renaming a road requires it first to be approved by the county assembly. According to the Nairobi County Assembly standing orders, renaming a road should be introduced as a motion before the House and if approved, it is effected. The recent renaming of other roads such as Accra road after legendary Kenneth Matiba in March 2021, Eastleigh's first Avenue after Garissa Senator Yusuf Haji as well as Kapiti crescent road in South B after Joe Kadenge, were first debated and approved by the assembly.
While renaming Dik Dik road, only a notice of motion was issued by Roysambu MCA Peter Warutere during a special sitting last week Thursday, but it was not debated for approval or rejection. This was corroborated by the assembly hansard.
In his notice of motion, he had sought to honour Atwoli for his contribution towards the labour movement and championing worker's rights. Warutere admitted that due process was not followed by the executive wing.
"The true position is that I tabled the notice of motion and I was waiting for it to be allocated a day to be debated only for me to receive a phone call on Thursday while in Mombasa telling me that the road was being renamed," said Warutere.
"We have done the renaming of roads before but I do not understand why this time those behind it were in such a hurry such that they did not follow due process. They should explain to us why the rush. If you noticed, as the mover of the motion I was not there during the unveiling," he added.
Attempts to reach county roads CEC Mohamed Dagane – who is in charge of authorising renaming of the roads- were futile. Our calls went unanswered since Thursday. In his terse reply to our query on text he said… "Gov (sic) was there to launch."
The incident has also attracted the ire of various leaders and technocrats not forgetting netizens who claimed to be from Kileleshwa.
City lawyer Ahmednasir Abdullahi castigated Nairobi county government for naming a street after the trade unionist, saying it sent a wrong signal to suffering workers.
He accused Atwoli of having abandoned workers to languish in poverty as he dined with the high and mighty at their expense.
"Total disgrace to name a street in Nairobi after @AtwoliDza. What are we telling poor workers he abandoned for the sake of my beloved Jubilee? He is a billionaire in a country where labour is enslaved by capital owners. He dines/wines with the rich/powerful and is disdainful of poor," stated Ahmednasir.
He also called for Atwoli's removal from his Cotu position over what he described as unexplained wealth.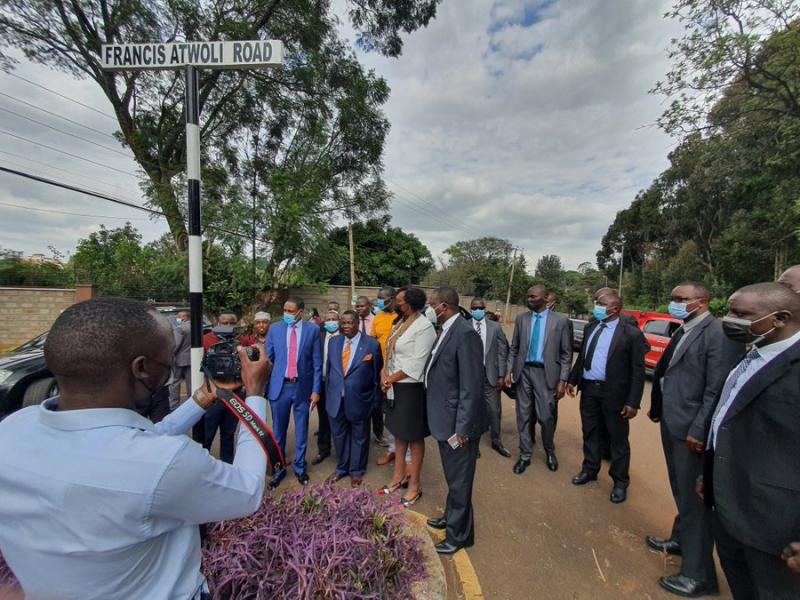 Atwoli, however, hit back saying he was an honest man who worked hard for his assets.
"My record speaks for itself. I am a very honest man, I work hard, I never engage in corrupt dealings, I speak my mind and I am not a billionaire," Atwoli said.
He also dismissed as fake reports that the signpost at the road named after him had been removed.
Blogger Robert Alai also condemned the renaming of the road saying, "A Francis Atwoli Road is an insult to Kenyan worker. Huge insult."
During the renaming on Thursday, DG Kananu said, "This road has been renamed after my good friend and brother bwana Francis Atwoli in recognition of his selfless contribution and agitating for the rights of Kenyan workers in the last 54 years."
Atwoli said, "I thank the leadership of Nairobi under Anne Kananu, for this great honour and recognition of services to the government of the day, the community and workers at large."
Standing order 51 stipulates the procedure of introducing a motion which starts with presentation of a draft motion. A member (mover of motion) delivers to the clerk a draft copy of the proposed motion in writing and signed by the member. The clerk considers the motion and submits it to the speaker for approval or rejection.
A notice of motion is then issued to the House if it has been approved by the speaker. Notably, a notice of motion is a signifier of intent by a member to move a motion. A notice of motion thus merely indicates an intention on the part of the member.
The County Assembly Business Committee consequently allocates time and sequence of how every debate approved by the speaker will be debated and it is published in the order paper.
While debating the motion, it has to be moved and seconded. A member may authorise another member in writing to move a motion on his/her behalf save for a special motion. The Speaker shall propose the question thereon in the same terms as the motion.
Debate may then take place upon that question and if approved it will be transmitted to the executive for implementation.