Who abducted, tortured and murdered Bashir?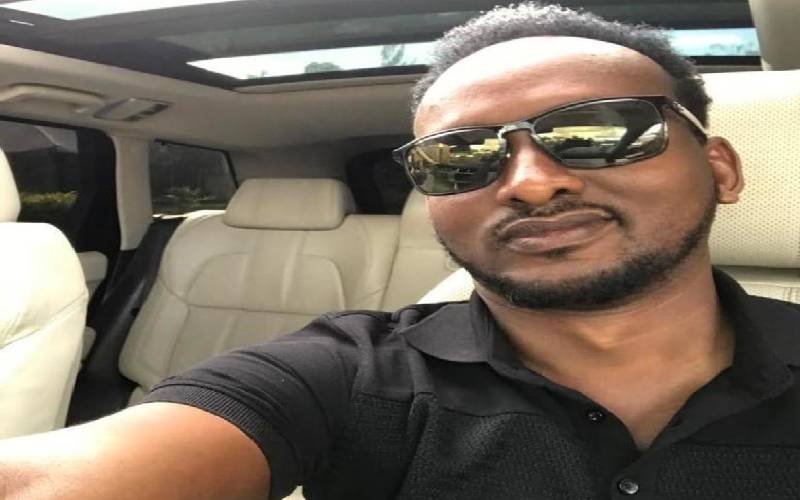 Local and international detectives have joined hands to unravel the mystery behind the killing of an American-Somali businessman Mohamud Bashir Mohamed.
The multi-agency team specialising in homicide investigations will be analysing phone data and profiling the businessman for possible motives behind the abduction, torture and murder of Bashir.
His body was found a week ago in Kirinyaga County and was only identified on Saturday following a fingerprints report.
Alibhai Hassan, the Bashir family lawyer, said his body has been moved from the Kerugoya Level Five Hospital mortuary to a funeral home in Nairobi where the postmortem is expected to be conducted today.
Bashir was last captured on CCTV leaving Miale Lounge on Serenity Road in Lavington, Nairobi.
Detectives are looking into the businessman's dealings, including some of the tenders he has won through his company, Infinity Developers Ltd, which has undertaken multi-million-shilling government construction jobs in Kenya for the last five years.
Bashir is said to have spent over an hour at Miale Lounge on the eve of Eid-ul Fitr. Preliminary investigations show his Range Rover leaving the restaurant at around 6pm, with Bashir seen speaking to security guards and then handing them some cash.
The same evening, the businessman attempted to call his wife who had just given birth a few days earlier. According to his family, the couple barely spoke as the call was interrupted before it went off.
Several people, including the guards at Miale Lounge and his business partners, have since recorded statements at the Kabete Police Station.
On the day he went missing, Bashir's car was traced to Kibiku by a Range Rover dealer who reported that the car was burning and contacted officers from the nearby Kibiku Police Post and Ngong Police Station.
Three days after Bashir went missing, his body was found in a river in Mwea East, Kirinyaga County.
According to Kirinyaga County police boss Leah Kithei, Bashir's mutilated body was retrieved from Nyamidi river on May 16 after they received reports from residents of Mirera village in Mwea.
The body was registered at Kerugoya Level Five Hospital morgue as an unknown body before detectives ran his fingerprints for identification.
"Upon identification, the relatives were informed yesterday (Saturday) and they positively identified the body," Kithei told The Standard on telephone.
Bashir, 36, a construction engineer, relocated to Kenya from Ohio, USA, and was reported missing on May 13.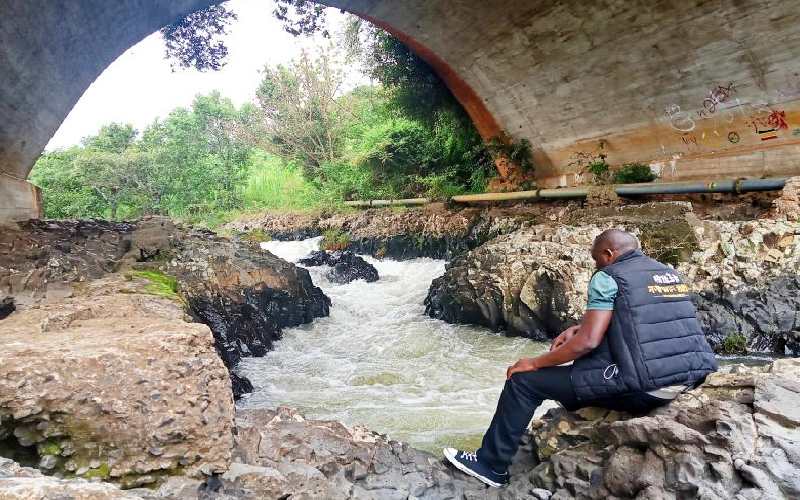 According to police officers, it was difficult to identify the body because his face was disfigured and he had no identification on him. It took a week to match the fingerprints.
The residents of Mirera village, where Bashir's body was retrieved, have called on the government to safeguard Nyamidi River, which they describe as a dumpsite for bodies.
At the Daraja ya Mungu bridge along the river, farms on either side of the river use the waters for farming.
Residents said when the river swells, a body will often wash up to the farms every week.
"We rely on this river for farming and domestic use. It has become the norm to find bodies on the river bank when the waters subside," John Gitama, a resident, said.
Moses Magondu, another resident, added: "We need police patrols in this area, especially at night, to deter people from using this river to hide their crimes."
In an application filed at the Kajiado Law Courts last week, the family said they had every reason to believe Bashir was arrested by police officers.
Inspector General of Police, Interior Cabinet Secretary, Director of Public Prosecutions, OCS Oloolua Police Station, OCS Muthangari Police Station and the United States of America were listed as respondents in the petition.
"The police officers under the direction and command of the respondents carried out an arbitrary arrest commando style, and without any legal and moral consideration, carried out unwarranted, intrusive, abusive and demeaning arrest," said Abdifatah Mohamed Mohamud, the deceased's brother.
"All factors considered point to the fact Bashir was arrested by the officers," he said in court papers, where he accused the American government of being non-committal about his brother's whereabouts.
"Attempts to see Bashir have not been successful as the police officers at various stations have been uncooperative," said Abdifatah in court.