Ardhisasa to ward off quacks and fraudsters, says Karoney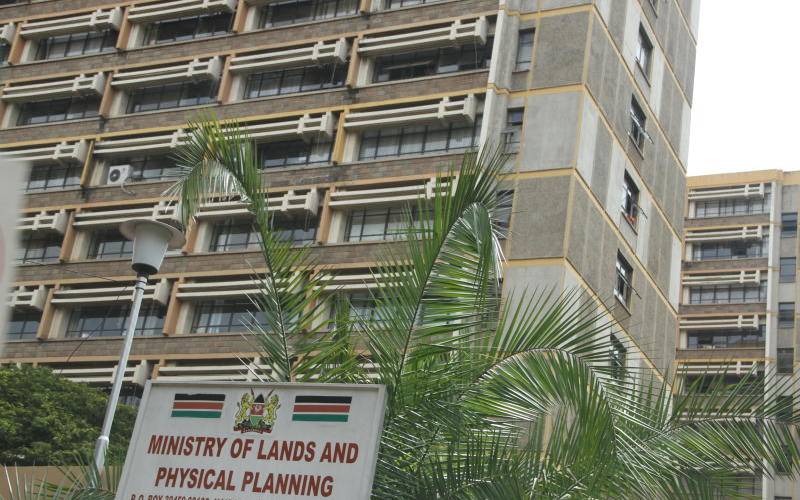 The new lands system will expose fraudulent surveyors who have been taking advantage of unsuspecting landowners, Lands Cabinet Secretary Farida Karoney has said.
In a meeting with associations of surveyors, the CS exuded confidence that the security and operational protocols deployed during development of the National Land Information Management System will ward off quacks and fraudsters.
Ms Karoney met with the Institution of Surveyors of Kenya (ISK) and the Association of Licensed Land Surveyors of Kenya (ALLSK) yesterday in Nairobi. She said the system was developed with strict adherence to the law and would therefore not allow for illegal transactions.
"We have built a safe and secure platform with highly encrypted data. Ardhisasa will restrict transactional powers to professionals registered with their respective bodies, and prompt users and professionals to demonstrate fidelity to the law," the CS said.
The CS has been on a campaign to sensitise stakeholders about the new system as she builds public confidence.
Ardhi House is also banking on support of professionals such as surveyors and lawyers, a number of whom were against digitisation.
She said unlike the manual system that had loopholes which impersonators, fraudsters and middlemen capitalised on to solicit bribes, the digital system upholds the integrity and sanctity of the title.
Professional bodies such as the Law Society of Kenya (LSK), valuers, physical planners and surveyors carry out land transactions on behalf of clients. Karoney also said the new system was flexible and could be adjusted to incorporate certain agreeable proposals by stakeholders.
The two associations – ISK and ALLSK – supported the digitalisation programme, saying they will work with the ministry to ensure successful implementation of the land reform agenda.
ALLSK chair and former NLC commissioner Abdulkadir Khadif said the surveyors supported efforts to expand the system across the country.
"We have been following the process of digitalisation and are encouraged by the efforts made to ensure this project is a success," Khalif said.
ISK chair Abraham Samoei asked landowners in Nairobi to register on the system as Ardhi House seeks to reform land management.
The Ministry of Lands has taken further steps to make the system dubbed Ardhisasa as the gateway for all lands transaction. Ardhi House last week discontinued the payment of land rents on the e-citizen portal and migrated the function to the new lands system.
"We wish to notify all landowners with pending land transactions (within Nairobi County), which have been paid for and are awaiting survey details (Deed Plans/ RIMs), to submit the said survey details to the Director of Land Administration, Ardhi House, Nairobi, for completion within fourteen (14) days from Monday, May 17, 2021. Those who fail to meet this requirement will forfeit the fees already paid," a public notice published last week said.