Samuel Wanjiru: Two women's account on the death of a man they loved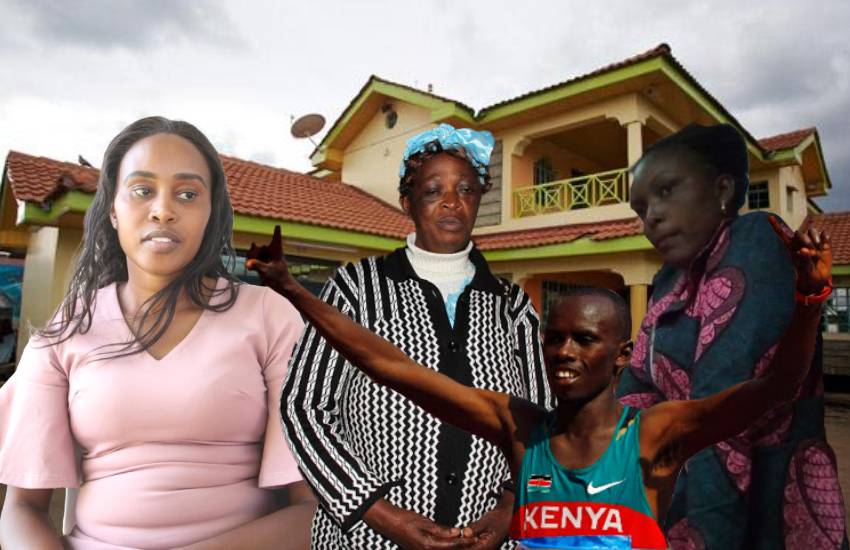 It has taken almost seven years and 25 witnesses to try and unravel the mystery behind the death of marathoner Samuel Kamau Wanjiru, who died in 2011.
Yet the secrets of that fateful day are still concealed. So what happened on the night of May 15, 2011?
This tragic story can be recreated by weaving strands of information provided by 25 witnesses in the course of the last six years.
There are possibilities that an additional 17 witnesses will testify before the inquest which started in 2014 concludes whether Kamau, who was an Olympic Gold medalist, was killed or fell from the balcony of his one-storied mansion in Nyahururu's Muthaiga estate.
When Kamau arrived in Nyahururu on May 15 after a three-day training session in Eldoret, he went around town on a drinking spree as he reunited with some friends. Ultimately, at around 11pm, he called his secret lover, Jane Nduta, who he hadn't seen since February 2011.
As Nduta explained during the inquest, which is before Chief Magistrate Francis Andayi, Kamau called and told her to wait for him at Kawa Falls restaurant where she was a waitress.
When Kamau finally showed up drunk, he ordered fried eggs and then proceeded to Jim Rock Bar, accompanied by Nduta.
Nduta recalls Kamau ordering some boiled meat, which he washed down with Tusker Malt beer while Nduta imbibed Redds. Shortly after the meal, the couple drove to Kamau's residence in Muthaiga.
Woken up by footsteps
A watchman named Maigwa testified how Kamau asked him whether his wife Triza Njeri was home before driving into the compound and parking his Toyota Prado at an angle that made it impossible for him to see whether his boss had a passenger.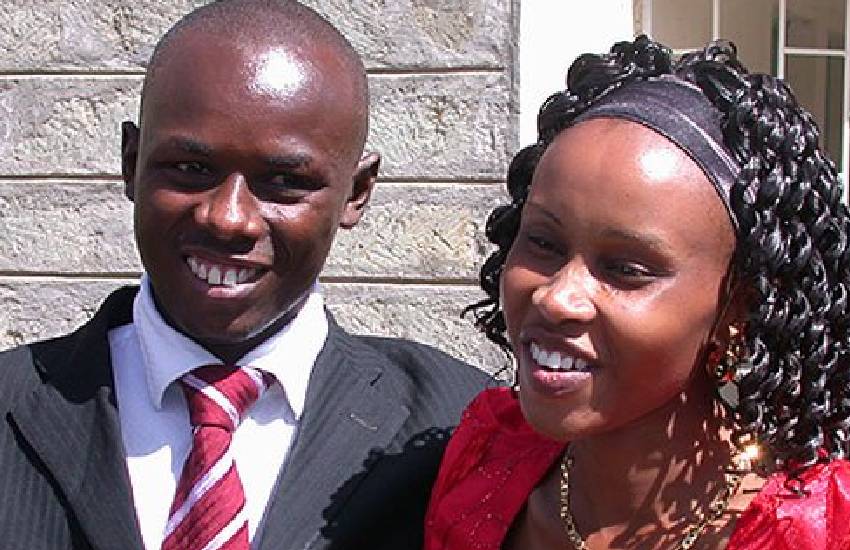 Nduta said when they entered the house, Kamau briefly watched TV and then led her upstairs past a metal grill and to the matrimonial bed. This, Nduta explained, was not her first visit to the house with Kamau, but as it turned out it was to be her last.
"I undressed and slept. Kamau too was sleeping in the same bed. I was woken by footsteps and realised we had not locked the bedroom door. I then saw his wife. I knew about Teresia Njeri, Kamau's wife and how she looked."
Njeri testified that when she entered her bedroom, she assumed that Kamau was alone in bed and was startled when a stranger jumped up, grabbed her, and demanded to know what she wanted.
Nduta recalled that Njeri had a jug of water. "She wanted to pour it on me. I blocked the jug and it fell. She was holding a padlock in her hands. As she left she paddocked the main door.
Njeri, however, recalls things differently. She testified how when she entered the bedroom, she was about to wake her husband up when a woman jumped from the bed and held her by the neck.
"The woman asked me who I was and what I had gone there for, saying I had already moved to Nairobi. I told her it was my home and I left the room."
Njeri explained that she did not know the stranger who was insisting that she was now Kamau's wife.
As Njeri stormed out of the bedroom, she decided to lock the grill leading upstairs and carried the padlock.
Throughout the anarchy, Kamau was sleeping. He eventually woke up and dressed. Nduta, too, hurriedly slipped into her black jeans and jacket. Later on cross-examination, she narrated how she forgot to put on her black striped vest, which the police detectives later recovered from the bedroom when they broke in.
Nduta told the inquest that she could hear Kamau arguing with his wife, telling her to unlock the door. "If I jump here you will see," she reported hearing Kamau say.
From the gate, Maigwa saw Njeri emerge from the house talking on her mobile phone. She instructed him to wait for the police as she faded into the darkness.
Caged in his bedroom with his lover, Kamau directed his ire at the watchman, berating him to look for keys to unlock the grill leading to his bedroom.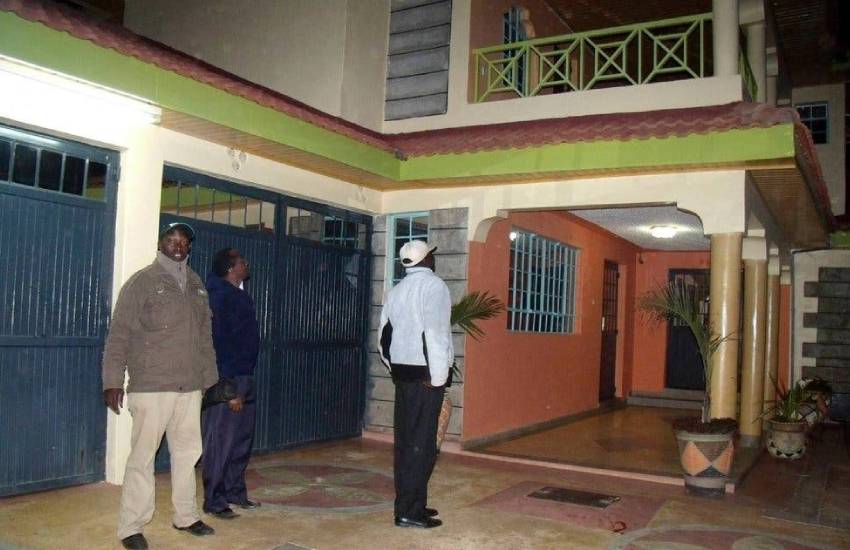 The watchman scurried around the house. And for some nanoseconds, there was a deathly silence which was rudely ruptured by an ear-shattering wailing of a siren and the watchman's gut-wrenching screams creating a cacophony that forced Nduta out of her hiding.
"I opened the children's bedroom and asked the watchman what had happened. He told me to look down. From the edge of the balcony, I could see Kamau lying on his left side of his head. There was some blood oozing from the mouth and the nose."
The fracas had only taken 30 minutes from the time Njeri entered the bedroom.
Apparently, Kamau had told Nduta that he had divorced Njeri in March 2011 and that is when she started visiting the house. On the material day, Kamau had not told her lover that his wife was around.
Nduta testified that she later saw five men and police officers enter the compound and head to where Kamau was lying. They put him into a police vehicle.
By the time the police came upstairs, it was around 2.30am and they had to break the grill to the bedroom where Nduta was confined.
"They removed me from the bedroom and took me to Nyahururu Police Station where they locked me up in a cell. I later heard that Kamau had died. I did not hear any commotion between Kamau and the police officers."
As she was being led out of Kamau's bedroom, she forgot to pick her vest on the bed. She told the court that she left through the main door and did not see any blood on it.
Nduta told the inquest: "I do not know who killed Kamau. I cannot say why Kamau was killed. I just saw Kamau lying on the ground bleeding. I confirm that Njeri had locked the bedroom."
The marathoner's mother, Hannah Wanjiru told the court that Kamau had not brought a woman into his home.
Kamau's mother said she did not go to the hospital that night and that when she visited his house she found a lot of people and blood spots.
"When I arrived, I found blood spots on the table in the sitting room. There were police officers and very many people. I could not tell who was who.. when I viewed the body at the mortuary, there was a bone protruding from the back. He was still bleeding."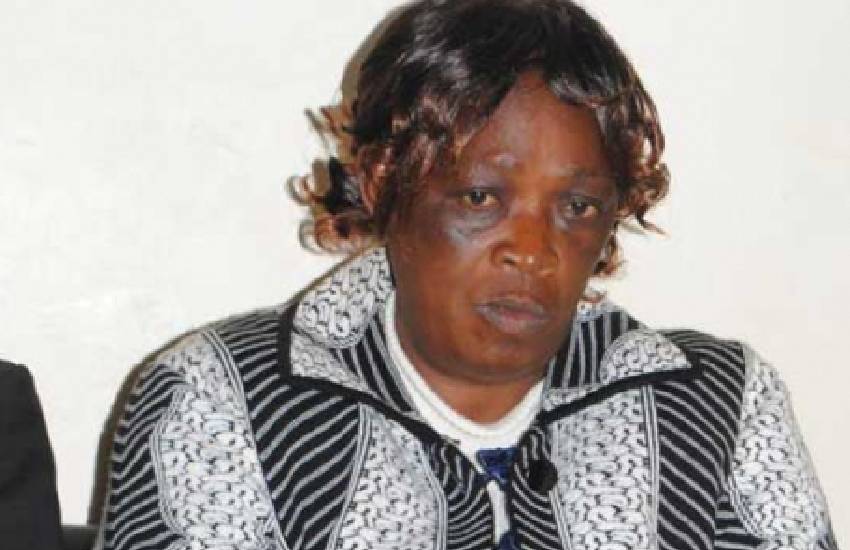 When she called Njeri to ask her what had caused Kamau's death, she explained that she had found the marathoner with another woman.
Hannah said Njeri had moved out of their Nyahururu home and when they met at the mortuary, the latter explained she had come to collect her children's birth certificates.
Hannah claimed Njeri had been selling Kamau's property assisted by her lawyer, Ndegwa Wahome, whom she successfully blocked from representing her daughter-in-law in the inquest.
Ndegwa has denied Hannah's allegations, saying he has been representing Kamau and his family for years. He said he had nothing to do with a safe Hannah claimed contained millions.
According to Wanjiru, the safe had a lot of money which she estimated to be Sh66 million, and that on the night Kamau died, six police officers came to his compound.
The Nyandarua police boss at the time, Jasper Ombati, said he received Njeri's call informing him about the altercation, adding she now feared for her life as he had threatened her.
Ombati sent a team to Kamau's place, which reported soon after that Kamau had been injured. This prompted Ombati to instruct his men to rush him to hospital.
The police boss said he went to the hospital's male ward at around midnight, where a doctor informed him that Kamau had died.
Ombati then went to Kamau's home where they interrogated the watchman. By this time, Nduta had been escorted out of the scene. Njeri was also brought to the scene and taken to the police station for further questioning.
About the safe, Ombati explained that it had been carried away by police in an earlier raid: "There were three safes in the house and two of them were empty. The third was not opened as Kamau insisted that he had no key."
Kamau still had a pending police case arising from an incident where he had threatened his wife with a gun on December 20, 2010.
Shortly before his death, Ombati told the court that Kamau went to the police station accompanied by a man he introduced as a lawyer.
Ombati added, "The OCS brought the safe from the armoury and the lawyer who had the combination opened it. It was full of bundles of US dollars. All the notes had a red stamp and we wondered why he was keeping the money."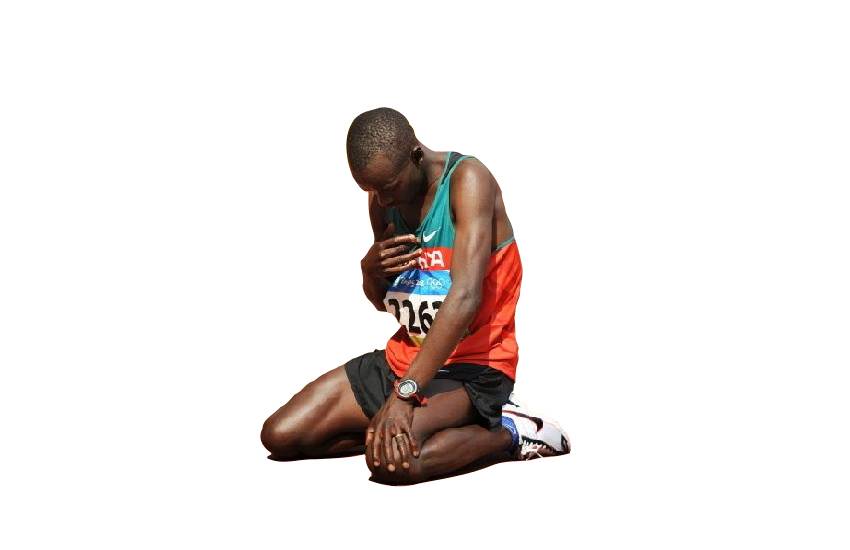 Kamau removed eight of the pieces saying he was the only person authorised to use that money and that he had to take it to the Central Bank of Kenya to be exchanged with other currency.
The athlete declined an offer for police escort and carried the safe out of the police station.
"I did not count the money but it was in US dollars and was in denominations of $100. It would be a lie to say by the time Kamau died the safe had not been collected. I do not know whether the OCS gave him a receipt."
Njeri, too, gave her account of why she called the police after storming out of the house.
"I then called the OCS and told him I had found Kamau in bed with another woman. He told me he would send some police officers on patrol. I decided to call the OCS because during a previous altercation when Kamau had threatened me with a gun, the OCS had told me to report to him if anything happened."
She explained that she had decided to call the OCS because her husband was also a police officer working at CID headquarters. She also called one of Kamau's friends, James Mara, and a cousin, Maina.
When she later called Mara, he informed her that Kamau had fallen from the balcony and had been taken to hospital. The police later summoned her to the police station and put her in a cell. From her cell she overheard some police officers saying that Kamau had died.
The controversy surrounding the cause of death and its circumstances deepened when Dr Moses Njue, one of the pathologists, took the witness stand.
Njue testified that the injuries he saw on Kamau's body were inconsistent with a fall from a height of 12 feet and explained that the victim couldn't have sustained the fatal wounds.
"For the height to have a significant effect it should be three or four times the height of the person. Generally, it should be more than 30 feet," he said.