Why BBI is a do or die affair for Raila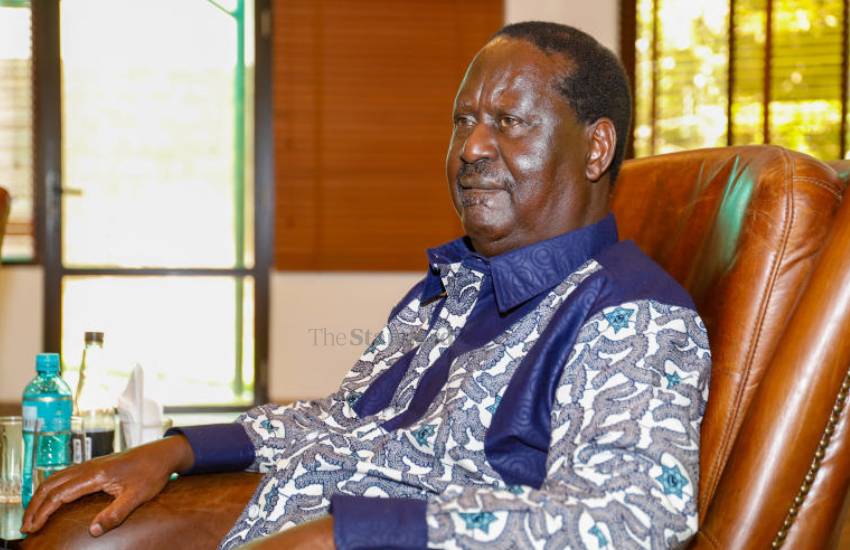 Stuck with President Uhuru Kenyatta in the push of the Building Bridges Initiative (BBI) against a simmering internal revolt in his party, Opposition chief Raila Odinga finds himself and his 16-year old Orange Democratic Movement (ODM) in a politically do-or-die situation.
So delicate is the situation that last Monday, Raila reportedly advised Senate Minority Leader James Orengo to drop his hard stance and suspicions on his ties with President Kenyatta. The ODM leader is said to have directed Mr Orengo to personally talk to the president for further clarification and retraction of his intention to push for amendments to the BBI Bill. The Standard was, however, unable to independently establish these facts as our calls to Orengo went unanswered.
The development comes against the backdrop of heightened suspicions and allegations by politicians, especially those allied to Deputy President William Ruto that the Uhuru-Raila duo plan to use the BBI as a Uhuru succession political tool.
"There is a big rush to conclude the BBI and referendum issues in a given way favourable to the two. Who is the targeted beneficiary? This is merely a 2022 poll document, which does not address the electoral justice, post-election violence and national cohesion as promised," protests Soy MP Caleb Kositany, who was recently fired as Jubilee's deputy secretary-general.
Those advancing this position hold that the leaders of Jubilee and ODM parties have a secret pact whose terms allegedly include the creation of 70 constituencies largely viewed as favourable to the president's Mt Kenya backyard and support for the former PM to succeed him as president next year.
But ODM National Chairman John Mbadi vehemently denies existence of a give-and-take political arrangement between Uhuru and Raila: "It is a fact that some among us want Mr Odinga to be our presidential flag bearer and want support from voters in Mt Kenya, same as from other regions across the country. If they can be magnanimous enough to appreciate that our partnership with President Kenyatta, who hails from the region, means well for them and the country at large, then we will say Hallelujah if that vote comes."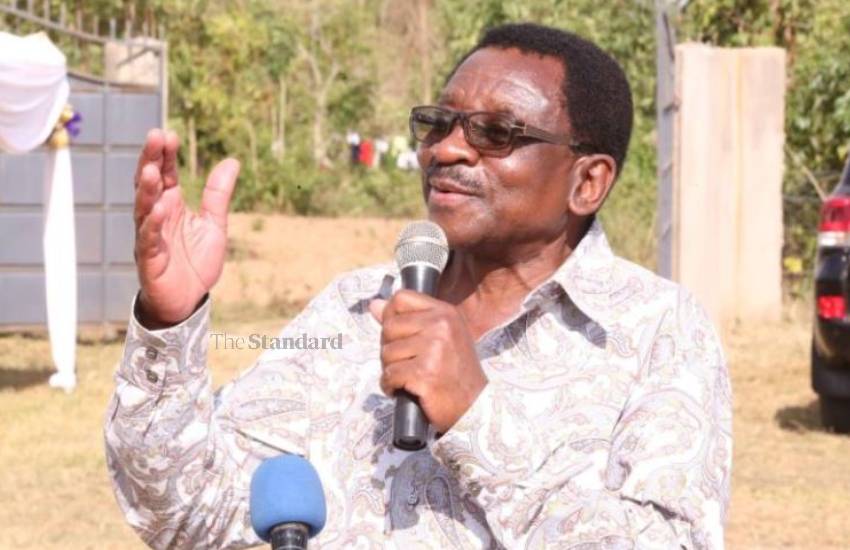 The former PM has been very guarded on this subject, although his repeated assertion that he will only make a disclosure on whether or not he will run for presidency after the referendum has been dispensed with is indicative of the fact that his political future is truly and firmly hinged on the BBI.
On Friday, Jubilee's Vice Chairman David Murathe told The Standard simply to "prepare for a Raila presidency". Murathe, who is a key ally of President Kenyatta, however, neither explained the merit of his statement nor attributed it to any existing political pact.
But the one-time MP for Gatanga maintained the creation of the additional 70 constituencies was not a carrot dangled at Mt Kenya region or any community for political reasons. "The proposed distribution is based on an objective formula. Is coastal region, for instance, part of Mt Kenya? Kwale, Kilifi and Mombasa counties are destined to get three additional constituencies each despite having fewer people than Murang'a, Tharaka, and Nyandarua counties."
That Raila's political career, just like other politicians, revolves around BBI is not in doubt. Appreciating that BBI has a definite bearing on the 2022 General Election, Ford Kenya party leader Moses Wetang'ula observes that "any serious politician is bound to jump on anything, including BBI, so as long it gives him bonga points (political mileage)".
Speaking on a live TV talk show early last week, Rarieda MP Otiende Amollo attributed the ongoing "misunderstanding" within the Orange party to two distinct groups – one that was overly fixated with the passage of BBI to the extent that Raila's presidential bid no longer matters, and the second that was pushing through the BBI, but also with a keen eye on Raila's interests in the presidency.
But reached for comment, Amollo who was replaced on Tuesday as National Assembly's Justice and Legal Affairs Committee vice-chairman said: "I am sorry but I cannot talk to you now on this subject. Kindly let this one pass."
Even as Raila's allies push through Mt Kenya region's "one shilling, one man, one vote" agenda, including the establishment of 70 new constituencies, which will largely benefit the region, there are concealed fears among his backers that the former PM could be (mis)used as a mere object for delivery of the goodies to Uhuru's backyard and humiliatingly abandoned thereafter.
The cautious lot is mainly made up of lawyers who include Orengo, Amollo and Nyamira Senator Okong'o Omogeni. According to sources within the Orange party, the trio has maintained that any secret political pact between Uhuru and Raila notwithstanding, legal safety measures must be put in place to safeguard the interests of their party leader and cushion him from possible embarrassment.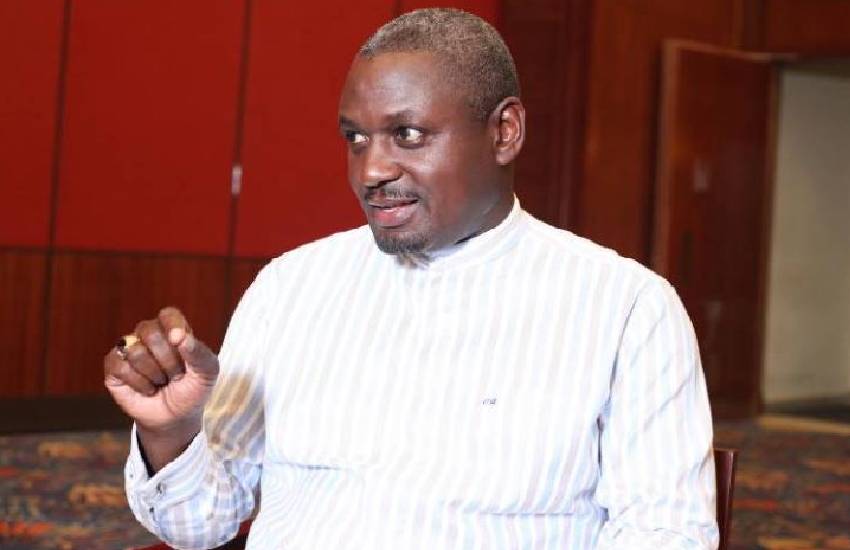 The move, The Standard has established, is geared at giving Raila a fighting chance or at least an exit strategy in the event that he is slighted or abandoned by his compatriot, Uhuru, after delivering on the referendum deal.
"Well, nobody really knows the secret agreement – if any – that exists between the two over their Handshake deal since it remains a guarded secret between them. However, there is strong belief among Mr Odinga's supporters that there is something in it for him in the BBI and Orengo's team is only acting on this basis," an ODM official, who pleaded for anonymity, confided in this writer.
This approach has however not gone down well with some within the Odinga party, who accuse Orengo and colleagues, "kwa kuharibu maneno (messing up the plot)". Without giving details on the plot in question, Mbadi criticizes those who "are engaging in hard bargain" or trying to give President Kenyatta conditions.
"One cannot legislate on a gentleman's agreement, if indeed there exists one between the President and (former) PM. The relationship and trust between us and them (Jubilee Party) can only be nurtured slowly and respectfully," he told The Standard.
The Minority Leader in the National Assembly also believes Mr Odinga, who has been an active player in the country's political scene for over two decades, is not stupid to enter a political pact that is not productive or heavily skewed against him.
"The gentleman is fully alert and awake to his political maneuvers. Even as his party officials, he only seeks our opinion, which remains just that because at the end of the day he makes the final decision of what to incorporate and execute," says Mbadi.
According to Nyeri Town MP, Wambugu Ngunjiri, the ODM leader is not lobbying for the BBI for the sake of pleasing residents of Mt Kenya: "I personally think that he's doing it because he knows for a fact, that Mt Kenya was disenfranchised with regards representation for political reasons. And therefore helping Uhuru to fix this is just the right thing to do".
Nonetheless, the vocal first-term legislator observes that the move amounts to political seduction. According to Wambugu, the fact that this also makes for good politics for Mr Odinga – by endearing him the region – becomes an added value to his gesture. But whether or not this yields positive results for the seasoned politician, who for the past two decades has consistently emerged as a bitter rival of candidates from the region, Kenyatta and Mwai Kibaki, is another ball game altogether.
And here is precisely where Mr Odinga's fears lie. The fear that he may be misused and discarded after the referendum or the very realistic danger of hanging onto Mr Kenyatta's coat, which comes with it the baggage of the incumbency including failures of the Jubilee government, not to mention the tag of "Project Odinga".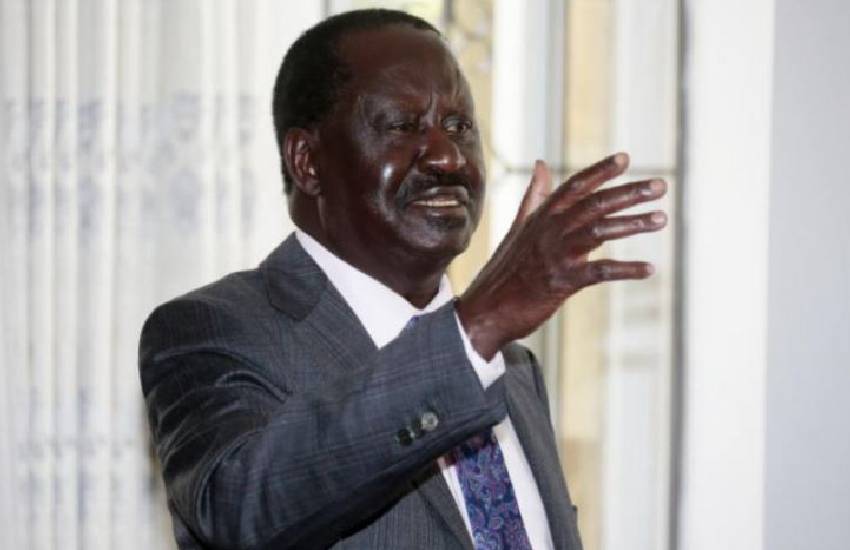 Mbadi rightly attributes the emerging rifts within the party and across the country over BBI to the fact that the entire process has been reduced to "a 70 constituency deal". The Suba MP argues that BBI promises much more, including an increase in shareable revenue.
But Wetangula, a National Super Alliance (NASA) co-principal of Mr Odinga in the last polls, nonetheless maintains the proposed creation of the 70 constituencies contravenes existing laws, pointing out that the duty of the creation and delimitation of boundaries is solely to the responsibility of the Independent Elections and Boundaries Commission (IEBC).
Born out of a constitutional referendum in 2005, the Orange party's political fortunes now seem threatened by events of yet another referendum, scheduled for this year. The BBI particularly poses a big threat to the political career of the former Prime Minister, whose lieutenants are now pulling in different directions – to help him safely navigate through the BBI process or guard him from possible manipulation and humiliation by his Handshake partner, Mr Kenyatta, after the referendum.
But the ODM chairman maintains all is well: "If indeed there exists a deal between them, I am not privy to it and I don't think we are dependent on it for political survival. But having severally listened to my party leader publicly and privately, I have not heard him make reference to any such political deal with the President. Mr Odinga is simply supporting the BBI, because of interest in the country's cohesion."
For a politician who has dominated Kenya's political scene over the last quarter-century, and whose biological age is fast advancing, the only remaining suitable upward political mobility – after four previous attempts – is to occupy the highest office in the land. But the BBI is quickly mutating into a complex process, whose final implications in next years' polls remain unclear.