Parliament could make or break Martha Koome's dream of becoming Chief Justice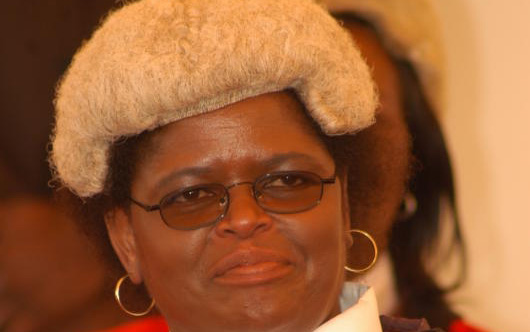 Lady Justice Martha Koome's journey to becoming the first female Chief Justice has begun in earnest after President Uhuru Kenyatta submitted her name to Parliament for vetting.
After navigating through the rigorous interviews by the Judicial Service Commission, the CJ-designate has another hurdle, Parliament, which could make or break her dream as a woman of many firsts.
Constitutional lawyer Kibe Mungai said it is only halfway for Justice Koome in her journey to the top of the Judiciary given Parliament is likely to consider other factors not taken into consideration by the JSC during her interview.
"The vetting in Parliament will be more of a political decision although they will still have to consider her qualifications and experience. They will also test the broad acceptance of the new CJ before the final decision to approve or reject her nomination," said Mungai.
According to the Constitution and the Judicial Service Act, the President is obligated to forward the name of the nominee to the National Assembly as soon as he receives recommendations from JSC.
National Assembly Speaker Justin Muturi, while introducing the President's message to the House, said he had received the Certificate of Presidential Nomination, Judge Koome's Curriculum Vitae, testimonial, and the JSC recommendation.
Muturi said the submissions were done in accordance with Article 166 (1) of the Constitution which provides that the President shall appoint the CJ in accordance with the recommendation of the JSC and subject to the approval of the National Assembly.
"The President, therefore, seeks the approval of the National Assembly on the said nomination and in line with Section 5 of the Public Appointments (Parliamentary Approval) Act, 2011, the relevant House committee is duly notified to commence the process," said Muturi.
Under the law, the relevant committee, in this case, the National Assembly's Departmental Committee on Justice and Legal Affairs, will have 28 days to vet Justice Koome and present their recommendation for debate by the whole House.
Parliament's Standing Orders provide that the committee should notify Justice Koome and the public of the time and place of holding the approvals session which should happen within the given 28 days before they table the report on or before May 25.
"Although the committee has 28 days to consider and make a decision on the nomination of Justice Koome, they should consider it on a priority basis in view of the compelling public interest and the unique place of the office of the Chief Justice," said Muturi. [Paul Ogemba]
Just as it was before the JSC interviewing panel, the CJ nominee will again encounter a memorandum from the public about her suitability for the job as the law demands that the legal affairs committee must involve public participation.
Lawyer Sam Muga argued that it will be a tough and anxious moment for Justice Koome since the committee and Parliament can still reject her nomination.