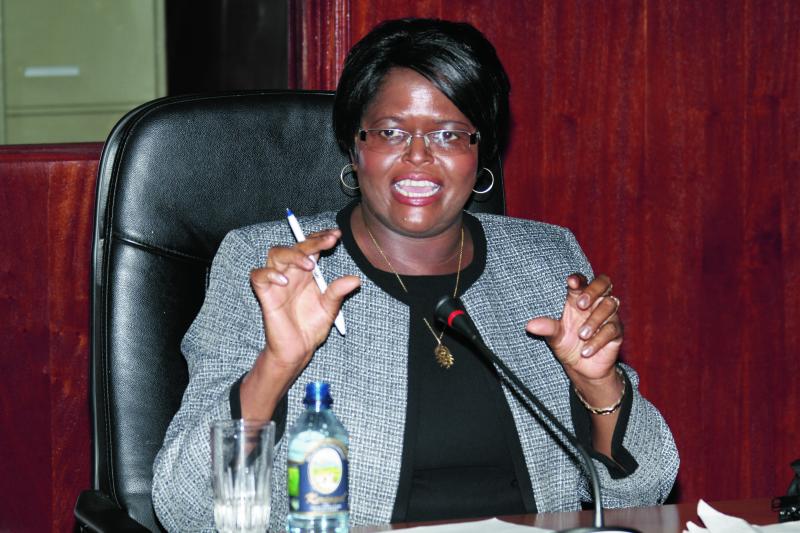 Court of Appeal Judge Lady Justice Martha Koome's mix of experience in private legal practice and Judiciary has won her the Chief Justice position.
Justice Koome's quest to become the first woman Chief Justice now lies in the hands of Parliament after the Judicial Service Commission (JSC) forwarded her name to President Uhuru Kenyatta for transmission to the legislators for vetting.
Although the commission declined to disclose why they settled on Justice Koome, acting JSC chairperson Olive Mugenda stated that it was a unanimous decision by the nine commissioners that she was the best of the 10 candidates interviewed for the position.
"After a long day's deliberations and evaluations of the candidates, the commission unanimously agreed that she is the best candidate and submitted her name to his Excellency the President for consideration and appointment," said Prof Mugenda.
Asked how they graded the other nine candidates, Mugenda stated that their role was only to select the best candidate and not other considerations.
For Koome, her ascent to the helm of the Judiciary is a dream come true and a no mean achievement, having emerged from the trenches of activism to be one of the top judges at the Court of Appeal.
She is the iron lady in the corridors of justice, as she is known for her defence of women and children's rights. Last year she was awarded United Nations' runners-up Person of The Year 2020 in recognition of her advocacy for the rights of children in conflict and child victims.
The new CJ-designate will enjoy the fruits of her activism, having fought for reforms, which have now propelled her to becoming the first female CJ through a competitive process, which should not have been the case given that previous CJs were presidential appointees before the 2010 Constitution.
She emerged best from a pool of strong candidates that included her boss at the Court of Appeal, Justice William Ouko, Judges Said Chitembwe, Nduma Nderi and Njagi Marete; Senior Counsel Fred Ngatia, Philip Murgor, Prof Patricia Mbote, Prof Moni Wekesa and Alice Yano.
Should Parliament approve her nomination, Koome will follow in the footsteps of retired Chief Justice Willy Mutunga, who came from the civil society.
At the Supreme Court, she will find her ally in Lady Justice Njoki Ndung'u, with whom they strode the roads of civil society in agitation for constitutional reforms.
She competed for the Deputy Chief Justice position in 2016, but lost to Justice Philomena Mwilu, who has been acting CJ. During her interview on April 14, Koome fought off opposition to her candidature by some civil society activists and a section of Law Society of Kenya, who questioned her suitability for the job.
Her tough stance would not allow her to regret some of the contested decisions she made, including the controversial judgement in 2017, which allowed the electoral commission to proceed with the repeat presidential election.
She said her vision for the Judiciary was to fight corruption within the corridors of justice and reduce backlog of cases by enhancing the electronic system of filing, hearing and monitoring cases.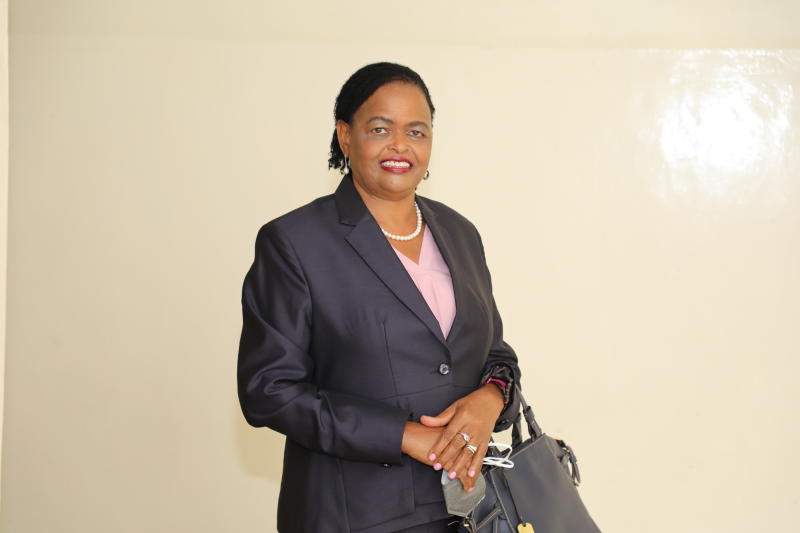 "I will first ensure that the Judiciary clears the backlog of cases since it is an incessant problem. I will also prioritise human capital and funding, since the Judiciary currently has a human resource of 56 per cent and we have a deficit of 44 per cent," she told the commission.
Born in a polygamous family, and with 18 siblings, the 61-year-old has defended her passion for children and women's rights, telling the commission that she believes that there cannot be peace in any home if the rights of women and children are abused. She defended her past engagements as chairperson of the Federation of Women Lawyers (FIDA-Kenya), saying she would not favour anyone based on gender when they appear before her as the CJ.
"The inner me sees no gender when handling cases touching on male or female rights. I have distinguished myself as defender of human rights and leadership in upholding constitutionalism without regard to particular gender," she told the commissioners."
Her candidature was supported by FIDA, whose submissions to the JSC stated that she was a woman of integrity who has fought for women rights and has the right qualifications and legal experience to take over from Justice David Maraga.
Born in 1960 in Meru, Koome has a Master of Laws in Public International Law (University of London - 2010), a Bachelor of Laws from the University of Nairobi (1986) and an aggregate of 33 years' experience in the legal profession.
She was admitted to the bar as an advocate of the High Court in 1987 and started as a legal associate at Mathenge and Muchemi Advocates until 1993 when she opened her law firm and became the managing partner until 2003.
During her time as a High Court judge between 2003 and 2011, Koome served in different capacities as head of Land and Environmental Division in Nairobi, Resident Judge in Nakuru and Kitale and Commercial and Family Divisions in Nairobi.
She was promoted to Court of Appeal in 2012, and sits in Nairobi. She previously served in the Nyeri and Malindi.
In support of her application for the CJ's position, Koome attached five writings that constituted major judgements she had delivered while sitting at the Court of Appeal bench.
Among the major judgements she cited was the case where High Court had stopped the Communication Authority of Kenya from developing and installing a Mobile Management System to tap and eavesdrop on people's conversations on mobile phones.
Her second cited writing is a case where she sat on a bench that upheld that the Teachers Service Commission had a duty to ensure all learning institutions were safe, with proper guidelines to ensure teachers do not subject students to sexual harassment and defilement.
She also presented an essay she prepared for the Court of Appeal in October 2020 concerning sentencing of capital offenders following the Supreme Court abolition of the mandatory death sentence