Details of Uhuru's 45-minute call with Boris Johnson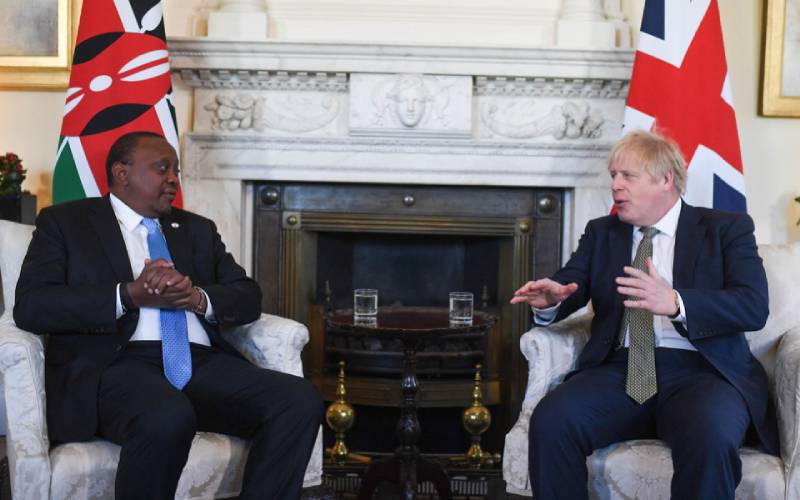 President Uhuru Kenyatta and UK Prime Minister Boris Johnson have agreed to raise a USD5 billion (Sh540 billion) education fund to help 175 million children around the world get into school.
President Kenyatta on Tuesday spoke with Prime Minister Johnson on phone.
The 45-minute-long phone call brought President Kenyatta's motorcade standstill as hand-wringing bureaucrats waited at Ardhi House.
He was on his way to launch Ardhisasa, a digital land resource management system, to enhance the security of records, speed up transactions and curb fraud.
In their conversation, the President and Prime Minister discussed matters of mutual interest, top among them the Global Education Summit which Kenya and the UK will co-host in July.
Besides the summit, the leaders discussed challenges in tackling Covid-19 and opportunities for collaboration between the two countries on identifying new variants and accelerated access to vaccines.
The two expressed concerns on the unfolding political situation in Somalia, and resolved to work more closely through the UN Security Council, the Commonwealth and other multilateral platforms to ensure regional peace and stability.
On climate change, the President and the Prime Minister exchanged notes ahead of COP26 in Glasgow and explored prospects for driving forward green technology for partnerships in areas such as renewable energy.