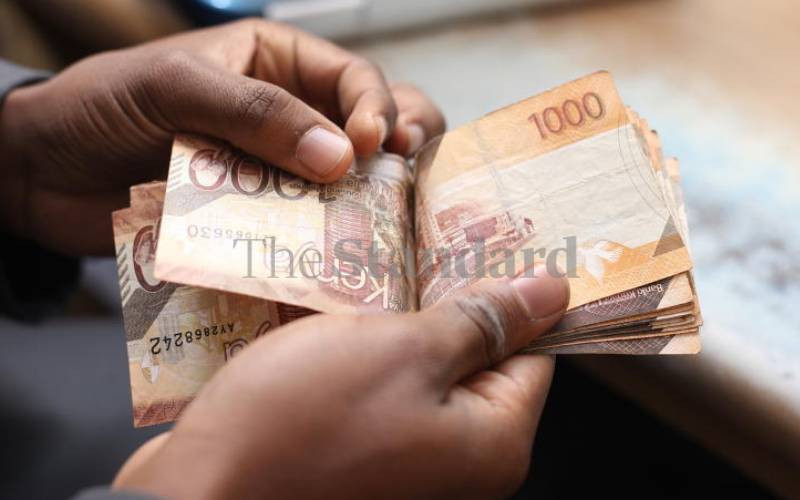 A director of a Nairobi-based company reportedly lost more than Sh5 million in Thika town after he stopped for a short call at a public toilet.
A police report indicates that Mathew Mugenda Githinji lost the money immediately after withdrawing the cash from various bank accounts in Thika on Wednesday afternoon.
Thika West OCPD Mr Daniel Kinyua said detectives were investigating how the man lost the money. "I can confirm that such an incident was reported by the complainant. We haven't made any arrest, but are in the process of establishing circumstances of the incident," Mr Kinyua said.
A police report at the Thika Police Station in Thika West by Mathew Mugenda Githinji reads: "On Wednesday, I went to NCBA Bank, Thika Branch, where I withdrew Sh2,395,000, then later went ahead and withdrew Sh1,815,200 from Absa Bank within Thika Town."
Mr Githinji is further reported to have withdrawn Sh1,503,00 from Consolidated Bank on the same day and kept the cash in his vehicle.
He says that after withdrawing the cash, he drove to the public toilets near KPLC Thika Deport, opposite St Patrick Catholic Church, and parked his car.
Police say he parked and went to the toilets to relieve himself and upon returning, he realised that the right rear window had been broken. He then realised Sh5,713,000 was stolen.
The report, under OB NO58/22/06/2022, was made at the Thika Police Station.
Detectives also want to establish who may have sanctioned such huge withdrawals.