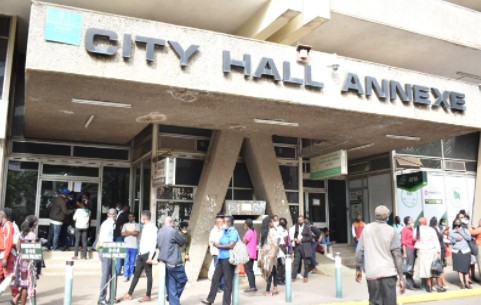 Nairobi County workers are currently staging a protest outside City Hall, demanding the repair of facilities at the Annex Building.
Staff are protesting the poor maintenance of facilities including lifts, clogged toilets, and other services.
Workers under the Kenya County Government Workers Union (KCGWU) have blocked the main entrance and VIP entrance at City Hall, bringing functions to a standstill.
The Standard has learnt that police officers are on ground trying to contain the protests.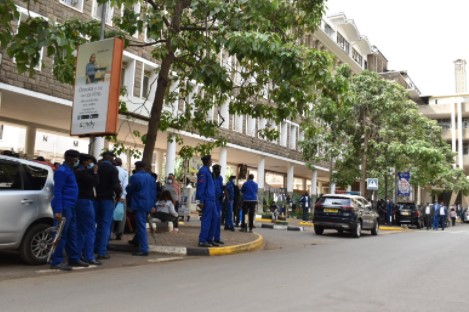 Workers Union Nairobi branch Assistant Treasurer Steven Mutua, who spoke to The Standard on phone, say they have been complaining of substandard services since last year, but no action has been taken.
The officials are now blaming the County Executive for the mess at City Hall.
"The governor is aware of our issue. Lifts have not been working for a while now…how do you expect persons with disability to access the top floors?" Mutua posed.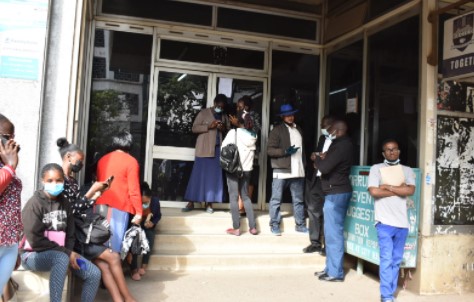 The union official says they will stand their ground until their issues are resolved.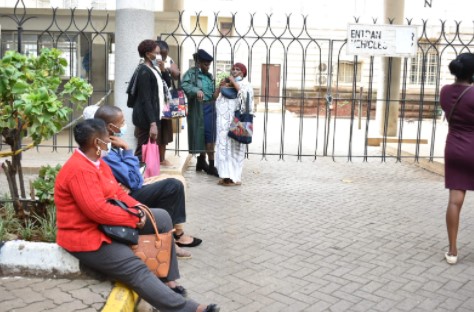 Early this month, the workers threatened to go on strike over failure by City Hall and Nairobi Metropolitan Service (NMS) to remit Sh490.5 million in statutory deductions for October and December.
KCGWU Secretary-General Roba Duba said the deductions include pension contributions, bank loans, Sacco loans, union dues as well as NHIF contributions.
Duba explained that the move by City Hall and NMS went against the October 14, 2021, tripartite meeting where parties agreed to pay the workers their delayed gross salary.
"Your unlawful action has opened members to untold suffering as most members who had loans are likely to be penalised for actions that do not lie squarely at their behest. Additionally, it is bound to worsen the already dire situation of pending bills crisis within the county," he said.