Mbagathi Way to be renamed after Raila Odinga as motion gets nod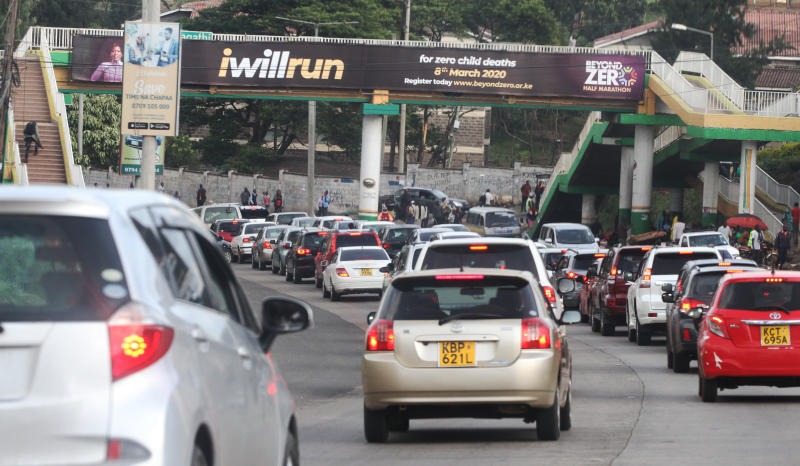 ODM leader Raila Odinga will soon be immortalised after the Nairobi County Assembly approved a motion to rename Mbagathi Way after him.
Makongeni MCA Peter Imwatok, who sponsored the motion, argued that Raila has greatly improved Kenya's democratic and economic development and hence should be honoured. He said deserving leaders should be recognised while they are alive, not when they die.
"He fought for greater democratic space, good governance, rule of law and development of infrastructure against many odds, including detention without trial for 10 years," said Mr Imwatok while moving the motion on Tuesday. Addressing the Press after the House session, he promised to initiate talks with the executive to ensure the road was renamed.
"I will personally reach out to the Deputy Governor to see to it that Mbagathi Way is renamed after Raila," he said.
Nominated MCA Mary Arivisa proposed that other public institutions along Mbagathi Way be renamed after the ODM leader.
"We had written to the Ministry to rename Mbagathi Primary School to Raila Odinga Primary School but it was a challenge since it was named after the road. Now that the name of the road will be changed, it shouldn't be a problem," she argued.
The implementation committee will now inform the executive about the approved motion and it will now be up to the Anne Kananu-led administration to decide on whether to rename the road.
This will be the fourth time that a road has been renamed after a prominent figure this year. Other roads that have been renamed are Accra road after the late Kenneth Matiba in March, Eastleigh First Avenue after the late Garissa Senator Yusuf Haji as well as Kapiti Crescent road in South B after Joe Kadenge.
But the decision by Deputy Governor Kananu to rename Dik Dik road after Francis Atwoli sparked controversy, when the road sign was pulled down several times and at one point, tyres were thrown around it and set ablaze.
And to end uproar over renaming of roads, the Nairobi Metropolitan Service (NMS) introduced a policy to guide the process.
The Nairobi City County Property Addressing and Street Naming Policy (Pasnap) seeks to ensure transparent and predictable procedure for naming and renaming roads.
The policy now before the assembly discourages renaming, saying it should be a last resort and only based on two conditions; if there is duplication, the first name remains.
Secondly, if the name is offensive or names a person, group, company or institution that has fallen into disrepute or breached Chapter Six of the Constitution on Integrity, then it is changed. According to NMS Director General Mohamed Badi, Pasnap aims at not only bringing sanity to renaming of roads but also improving ease of doing business and movement particularly e-commerce growth and development.
To implement the policy, a County Addressing Unit shall be formed. It will comprise members from the county and national governments appointed by the county executive for planning and urban housing. [email protected]
For one to change the name of a street he/she will be required to make an online application in a prescribed form and will be subject to assembly approval. The County Addressing Unit will then consider it and forward an invoice if it is approved.
"The proposed name must meet policy guidelines; if it does not, the applicant will be informed and allowed to resubmit a name in 14 days. A report with recommendations will be forwarded to the assembly.
Data relayed by City Hall shows that the policy was formulated following consultations between assembly leaders, executive members and the sectoral committee on planning and housing as well as other ministries and agencies, professional bodies and resident associations.