Roads closed for Nairobi Expressway construction reopen from September 30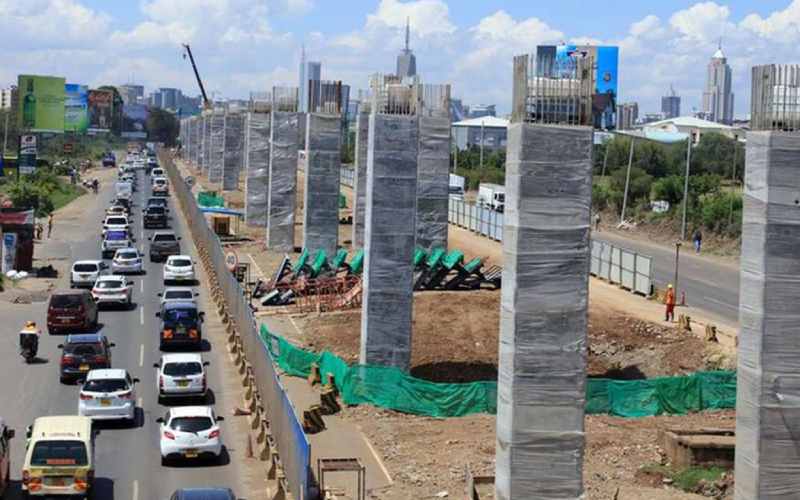 With the highly anticipated completion of the Nairobi expressway in sight, the Kenya National Highway Authorities (KeNHA) has made plans of re-opening of closed roads to ease traffic on affected roads.
A public notice by KeNHA on September 20 says the opening of the roads will be done in phases, starting September 30.
The routes, previously closed to allow for construction safety, are to be opened as follows: The Jomo Kenyatta International Airport (JKIA)-Mlolongo (fully opened) and Westlands-James Gichuru Roads will be opened on September 30 and the Haile Selassie-University of Nairobi Roundabout to be opened on October 1.
"Motorists are urged to exercise caution and road courtesy to help manage the traffic flow," the authority advised.
In addition, the authority said that the construction's overall progress was at 62.6 per cent as bridge constructions were at 75.7 per cent.
"General Motors (GM) area where a footbridge is under construction and on Bunyala road where hoisting of boxes is ongoing are bound to experience heavy traffic,"
Aside from re-opening closed sections, KeNHA says that it will also re-open closed lanes, improve two unidirectional U-turns and widen diversion points.
The Nairobi Expressway is a four-lane dual carriageway designed to run along the central reserve of the A8 road starting from Mlolongo, all the way to the James Gichuru junction.
The project is expected to considerably ease traffic flow on the Mlolongo-James Gichuru A8 section and is expected to eventually reduce the travel time through Nairobi.