MCAs want City Hall to build drug rehab centres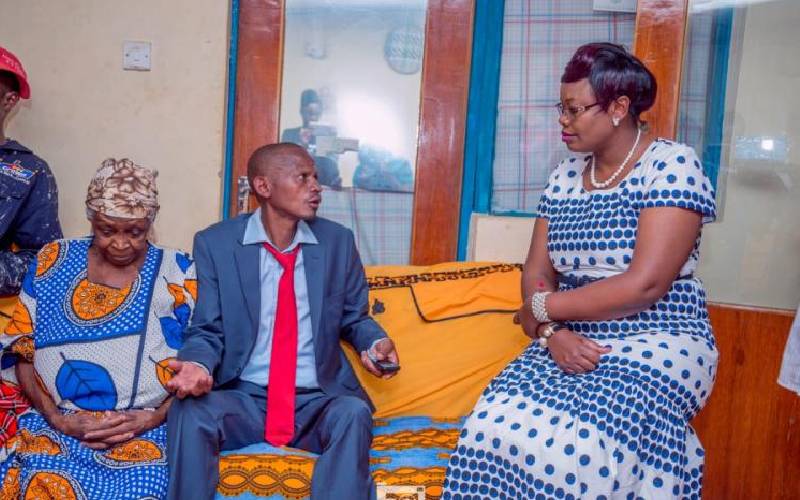 Alcohol and substance abuse by youth have been blamed on high expectations, life prospects and unemployment.
Frustrated and desperate, the youth have also resorted to crime, violence, commercial sex work and suicide.
To address the challenges, Nairobi County Assembly has called on City Hall to establish rehabilitation centres across the 85 wards.
Through a Motion by Umoja One ward MCA Mark Mugambi, the MCAs noted that failure to address the issues affecting the youth has negative repercussions and contributes to rising insecurity.
The ward reps want the executive to invoke the Nairobi City County Alcoholic Drinks Control and Licensing Act 2014 which provides for establishment of treatment and rehabilitation facilities and programmes for persons dependent on alcoholic drinks in each ward.
"…noting that the Act establishes a fund which is to be used to promote cessation and rehabilitation programmes in the county, this assembly urges the county Executive to establish a treatment and rehabilitation centre in each sub-county to serve as an information hub and treatment referral service for alcoholics and develop programmes that are geared towards treating and rehabilitating alcoholics in the county," states the Motion approved by the House on Tuesday.
Mugambi explained that the law mandates the county government to take measures, including affirmative action programmes to ensure youth have opportunities to associate, be represented and participate in political, social, economic and other spheres of life, access employment and protected from harmful cultural practices and exploitation.
The motion complements another by Riruta ward MCA James Kariba earlier this year that sought removal of bars from estates.
Notably, as of 2016 there were more than 12,500 licensed bars and liquor outlets in the capital according to latest census report by the County Liquor and Licensing Board.
Kiriba's motion calls for drug rehabilitation zones in estates.
He warned over rising number of youth in drug and substance abuse and proposed special drinking zones where bars and clubs will be situated away from the estates
The ward rep called on Nairobi Metropolitan Services (NMS) and the county government to work together with the National Authority for the Campaign Against Alcohol and Drug Abuse (Nacada) to roll out rehabilitation programmes for such youth.
Kiriba blamed the rise in substance abuse on dysfunctional families, peer influence, uncontrolled alcohol trading environment, unemployment and depression.
"This must be treated as a matter of urgency by all relevant stakeholders because our young people are getting involved at an alarming rate," Kiriba said.
A 2017 survey by Nacada ranked bhang and alcohol as the most abused especially in urban centres with Nairobi and Mombasa leading.
In the County Annual Development Plan for the 2022/2023 financial year, City Hall has budgeted for Sh40 million for the construction of a rehabilitation centre. It has also set aside Sh13 million to publish and disseminate promotional material against alcohol and drug abuse. A further Sh4 million has been set aside for youth sensitisation.