LSK President Nelson Havi arrested over alleged assault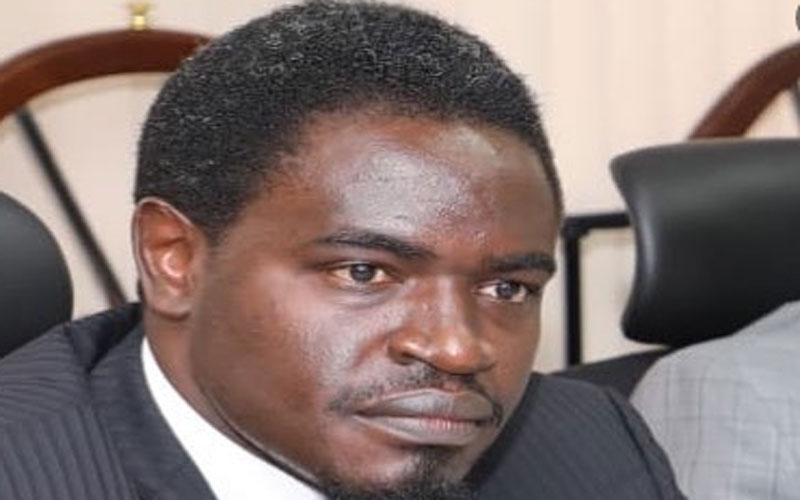 The President of the Law Society of Kenya Nelson Havi was today mid-morning arrested at his Nairobi office and taken to the DCI headquarters for questioning over an alleged assault.
Havi is suspected of assaulting embattled LSK Chief Executive Officer Mercy Wambua on Monday, July 12.
It is alleged the LSK President slammed a laptop screen on Wambua's finger during an 8am Council meeting at the Society's headquarters on Gitanga Road, Nairobi.
In her statement to police, Wambua said she sought treatment at the Aga Khan Hospital at 11:30am.
Havi, who was still at the DCI Headquarters on Kiambu Road by the time of publishing this story, said the complainant accused him of causing her grievous bodily harm.
"I'm being accused of breaking Ms Wambua's legs and hands," Havi said.
"I have recorded a statement, in which I said what transpired before, during and after the said-confrontation that I had with Ms Wambua. I'm now waiting to be advised on what next – whether I'll be taken to court, or told that the matter has been closed," added the LSK president.
In the past year, Havi and Wambua have been at loggerheads.
On June 26, LSK members voted to send CEO Mercy Wambua on compulsory leave in a special meeting.
One hundred and eighteen (118) members voted in favour of the motion, while 16 opposed it.
Thirty-three (33) of the 118 voted physically while 85 raised their hands in a virtual conference.
All the 16, who voted against Wambua's suspension, did so virtually.
The members also voted to have the CEO's position filled within 45 days from June 26 after Wambua gets a fair hearing.
One hundred and thirty-three (133) of the members voted in favour of filling the position within 45 days, while none of the members opposed the motion.
In October last year, Wambua was reinstated to her position by Council members after LSK President Nelson Havi suspended her in mid-September over alleged gross misconduct and incompetence.
Wambua, who was facing 17 charges of gross misconduct and incompetence, said there were no sharp divisions within the LSK but only differences of opinion based on the interpretation of the law.