Kasarani: Police officers, woman injured in love triangle shoot-out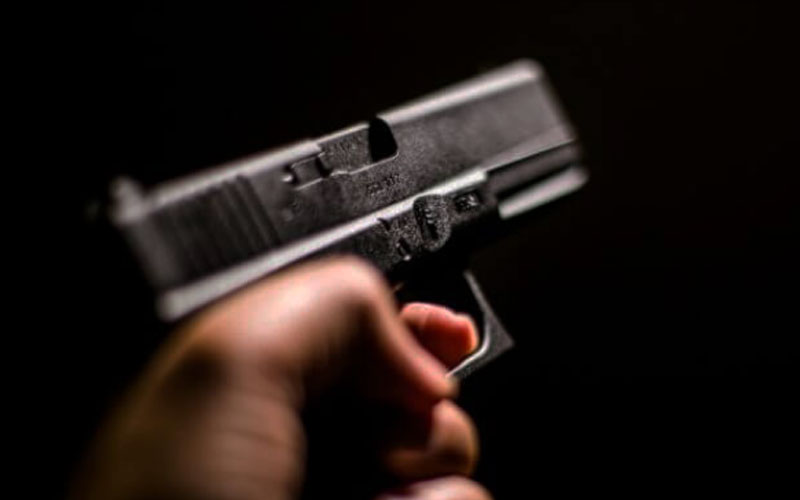 A tiff over who was the bonafide boyfriend of a youthful woman culminated in a fight, complete with exchange of gunfire, on Friday night.
The row that played out in Kasarani, Nairobi pitted friend against friend, both serving in the National Police Service. The woman at the centre of the fierce dispute was also shot in the incident.
Just how did that happen?
At 9:30pm Friday, Musyoka, a DCI officer in Starehe, Nairobi, and Muturi, a regular police officer attached to Kasarani post, met at Quivers Lounge on Thika Road. Accompanying Musyoka, was Nzisa.
Upon seeing Nzisa with Musyoka, Muturi, who was also claiming to be the youthful woman's sweetheart, asked Musyoka what he was doing with "his partner".
An infuriated Musyoka allegedly whipped out his gun and shot Muturi in the hand.
In retaliation, Muturi also reached for his firearm and shot Musyoka in the left part of his neck, police said.
Muturi also accidentally shot Nzisa in the abdomen.
Musyoka and Nzisa were rushed to Ruaraka Uhai Neema Hospital for emergency treatment. Musyoka was later transferred to the Nairobi Hospital for advanced medical attention.
"Muturi took himself to Radiant Hospital in Pangani, where he was treated and discharged," said a police report filed at the Kasarani Police Station.
"The rifles assigned to the two police officers have been confiscated by the DCI officers in Kasarani," added the report.
Kasarani OCPD Peter Mwanzo told The Standard investigations were ongoing, though denying existence of a love triangle.
"We have, however, established a new twist to the incident. There might have been a third party involved in the shooting," he said, adding: "Our preliminary investigations, which indicated the two police officers were known to each other, were inaccurate."