Two suspects arraigned over kidnap of Kamukunji businesswoman Hafsa Mohamed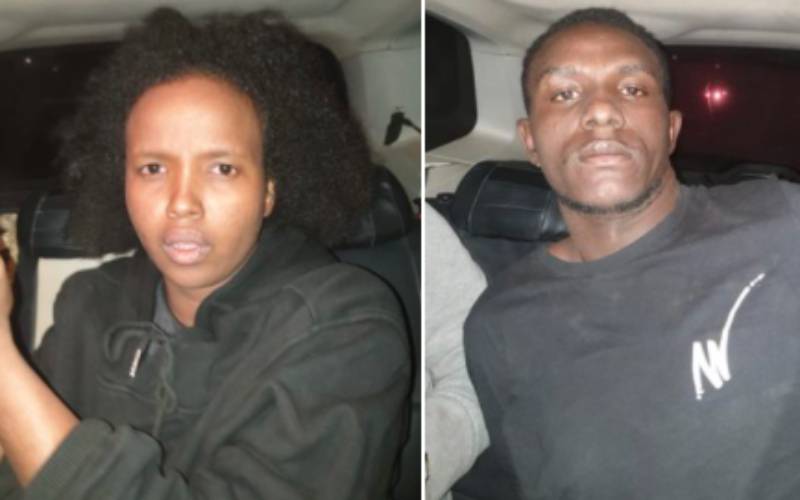 A man and a woman arrested in connection with the kidnapping of Kamukunji businesswoman Hafsa Mohamed appeared before a Nairobi court yesterday.
Police sought the court's permission to detain Jackson Njogu Wanjiru and Hafsa Abdi Ahmed for 14 more days to complete investigations.
In the application filed before Makadara Chief Magistrate Hetson Nyaga, investigating officer Mary Wandia said more suspects were at large.
It was her case that the two suspects and others not before court took the victim to Kayole junction to introduce her to watermelon supply business.
But as they were leaving the shop, they were met by two men who abducted the victim and took her to a secret location within the same area.
The officer, in an affidavit, said she needed more time to conduct an identification parade and record statements.
However, through her lawyer, Hafsa Ahmed said she was arrested at odd hours after male police officers stormed a lodge where she was sleeping, citing intrusion of privacy, among other claims.
The case will be mentioned today for further court directions.