Pronounced guilty of her husband's murder, Jane Muthoni asked for her phone after ruling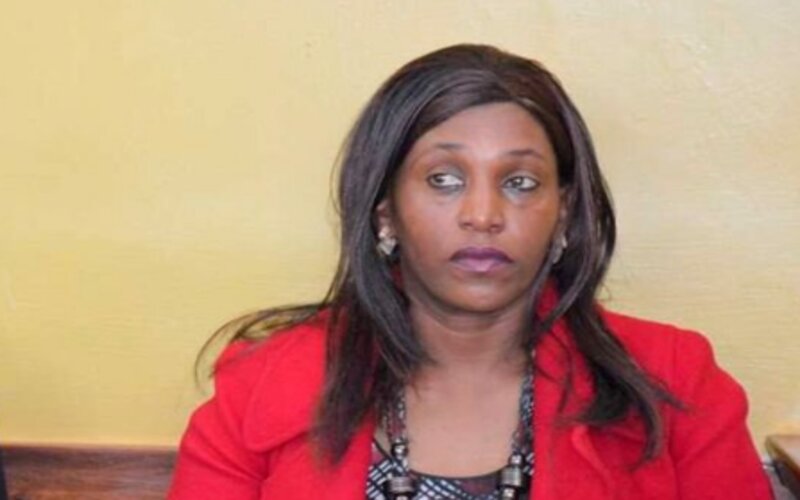 Covered in a bright yellow sweater to protect herself from the parky Nairobi cold, Jane Muthoni sat quietly on a plastic chair at the Lang'ata Women's Prison keenly following the virtual ruling on murder suit against her at the Nakuru High Court.
Justice Joel Ngugi was holding the key to her freedom, or the sliding bolt that would lock her behind bars, possibly for the remainder of her life. Her fate was contained in a 76-page ruling.
It took tens of minutes for the judge to read the entire pronouncement, and the more the pages flipped, the more it dawned on Muthoni that she would be found culpable for the murder of her husband, Solomon Mwangi.
During the trial, the court heard that in early November 2016, Muthoni hired two men to kill her spouse, the principal of Kiru Boys' High School in Mathioya, Murang'a County. One of the hired killers was Muthoni's co-accused, Isaac Ng'ang'a. The other, Nelson Njiru, disappeared shortly after learning that Muthoni and Ng'ang'a were being hunted.
Muthoni had been directed to Ng'ang'a and Njiru by Joseph Kariuki, who turned into a Prosecution witness following a plea negotiation. Kariuki was, however, sentenced to seven years in jail for manslaughter.
Upon arrest in mid-November 2016, Muthoni and Ng'ang'a, alias Gikuyu, were charged with Solomon Mwangi's murder.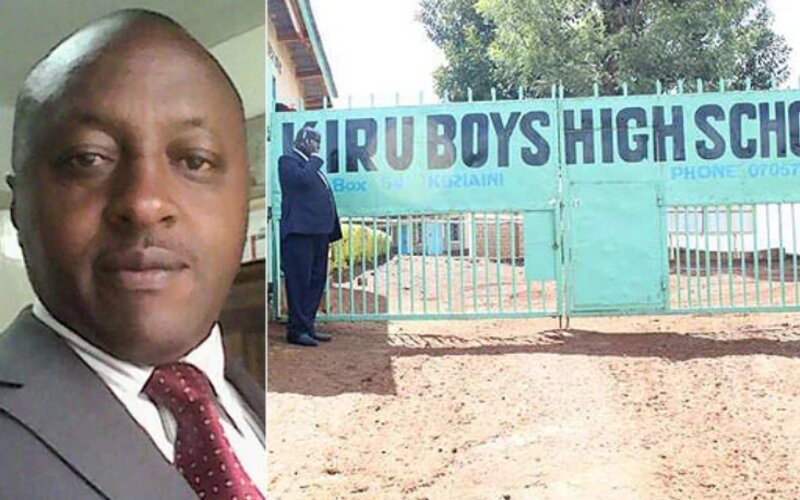 The court, through Kariuki, heard that Muthoni engineered her husband's killing after he allegedly kick-started a relationship with another woman, identified in court as MWK or M-Pesa Lady. The plan was to eliminate Mwangi's lover and then kill him, the court was told.
After four years in court, the case came to a close on Thursday, April 22, 2021, when Muthoni and Ng'ang'a were declared guilty of Mwangi's murder.
"The offence of murder is established against both the first and second accused persons (Muthoni and Ng'ang'a respectively). Consequently, I find and hold that both accused persons are guilty of the murder of the deceased. I hereby convict both of them accordingly," Justice Ngugi pronounced himself on the case.
In the ruling, the judge observed that Muthoni did not physically kill Mwangi, but "evidence demonstrated that she was the author of the plot".
Muthoni reportedly parted with Sh50,000 for Mwangi's killing, which was conducted by Ng'ang'a and another person not before the court Nelson Njiru. The hired killers strangled Mwangi to death on November 6, 2016, and dumped his body in Karakuta Coffee Estate in Juja, Kiambu County.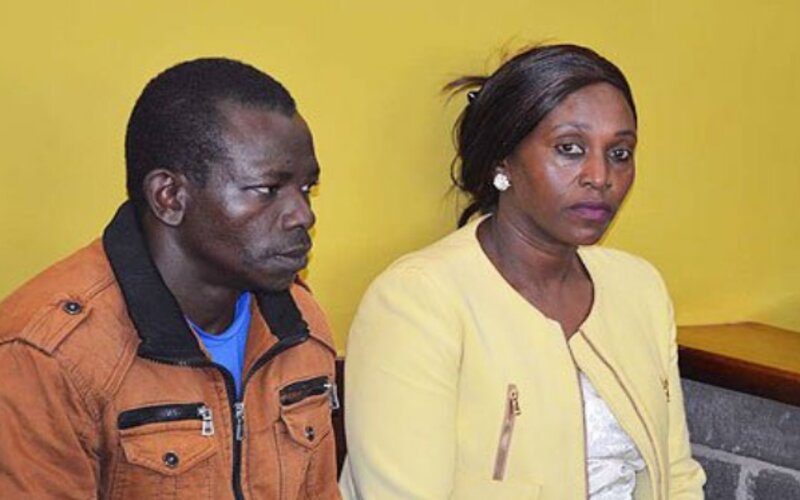 The court relied on 18 SMSs between Muthoni and Njiru, and 21 Prosecution witnesses to conclude that Muthoni had masterminded her husband's murder.
Justice Ngugi said the convicts, whom he referred to as "principal offenders in the murder case", will be sentenced on May 18.
Immediately after the judge read out his ruling, an unruffled Muthoni asked via Zoom, the platform in which the verdict was delivered, whether she could get her phone back.
"My Lord, I pray that I be given back my phone, which was not even used during the trial. I also want back other items taken from me," she said.
"I am humbly requesting that those items be submitted to my daughter, if possible," added Muthoni.
Justice Ngugi advised Muthoni to file a formal request through her lawyer, Francis Njanja.
"For purposes of fairness to the accused, can I suggest you please put in a formal application listing down the items and documents that Muthoni is claiming so that I can give specific orders," said Justice Ngugi.
Lawyer Njanja said he will file the application, which will be heard on May 18, 2021, when Muthoni and Ng'ang'a will be sentenced.