Tuju: I can't rule out reunion with Ruto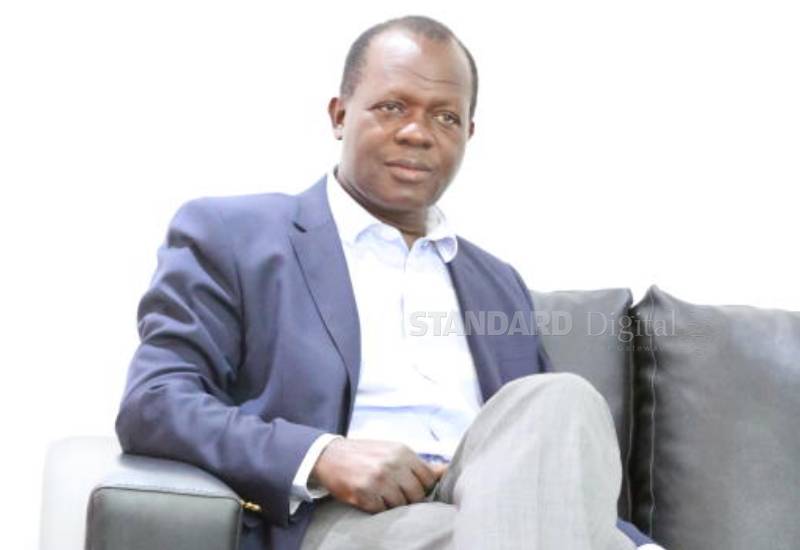 "The earliest we can do an interview," texted Stephen Mwanga, Raphael Tuju's PA, who doubles up as Jubilee Party's regional coordinator for Nairobi, "is at 3pm in Karen."
Moments later, he followed up with a call. "Meet me at the Shell (petrol station) at Karen Shopping Centre at 20 minutes to 3pm."
We met at quarter to. I trailed him on Ngong Road, branching off at the foot of Ngong Hills into Kerarapon Road, then another turn. We found the Jubilee secretary general waiting on the balcony of his colonial-era design house overlooking a lush green garden. "It is my pleasure to meet you… make yourself comfortable," he said in clipped English.
He is looking strong for a person recovering from the trauma of injury from a horrific accident in February 2020, which left him with 13 broken ribs and a raptured spine. Being a sunny afternoon, he orders a glass of juice. I ask for tea.
Part of his recovery is a weekly walk around the mainly upmarket residential estate. Today, he did 30km. "I want to add 5km more next week and another 5km the next."
"What's the philosophy of Raphael Tuju?" I ask him once he sips his juice.
I remind him that as the newly appointed Tourism minister in the Narc administration in 2003, he walked down to KICC and repossessed it from Kanu amidst bitter protests from party officials.
Eighteen years later, as the Jubilee Party Secretary-General, he saw off - in his words, "a siege of Jubilee Party headquarters" by the Deputy Party Leader William Ruto.
Take a quick survey and help us improve our website!
Take a survey
In both incidents, he just stood there, clasping his hands, wearing that signature smile and seemingly never losing his cool. "It boils down to my origins. I am a product of a multiplicity of identities and therefore of conflict."
His father was Catholic, his mother a protestant. A native of Nyanza, he was expected to be sailing in the same political boat with regional supremo, Raila Odinga, but he and the ODM leader come from different schools of thought. Has he reconciled with Raila?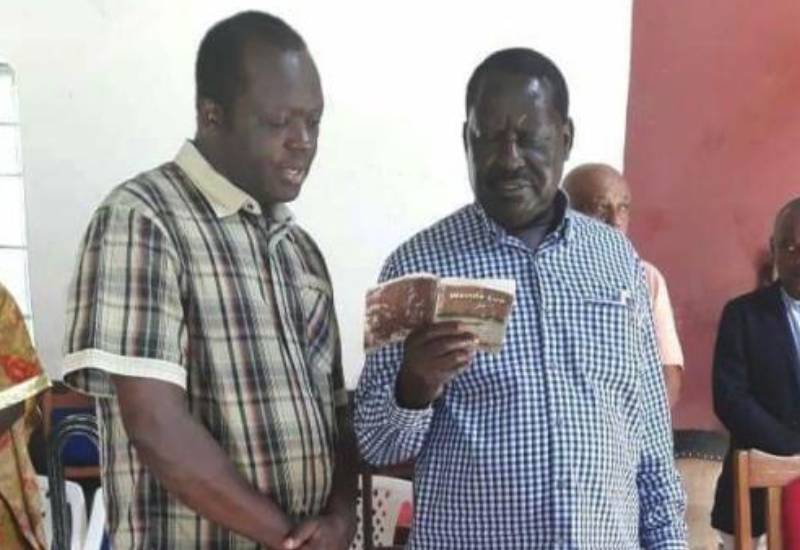 "Raila and I have never had a quarrel. Just a cordial and respectful display of divergent views," he says, in a manner to suggest that those who fight over politics are so ignorant of the ties that bind politicians. He often runs into the former Prime Minister in his morning walks and at times, both walk together. Their children have grown together and share friends, he adds.
What about his relationship with Dr Ruto?
What happened when the Deputy President laid siege (sic) at the Jubilee headquarters in September last year?
"We spoke for two hours on issues of mutual interest. What many don't realise is that we remain cordial to each other in spite of everything happening."
What is your beef with Ruto?
"It is just on BBI. He wants it another way, we want it another way, but that is his right and which I respect."
Tuju says he and the DP don't just pass each other on the corridors. Surprisingly, there is so much mutual stuff going on, which he and the DP discuss freely.
Will there be a reunion of sorts after BBI? "Perhaps yes, perhaps no," he says. "I am loyal, but I have a mind of my own. I articulate my views and my positions without fear because I see things differently".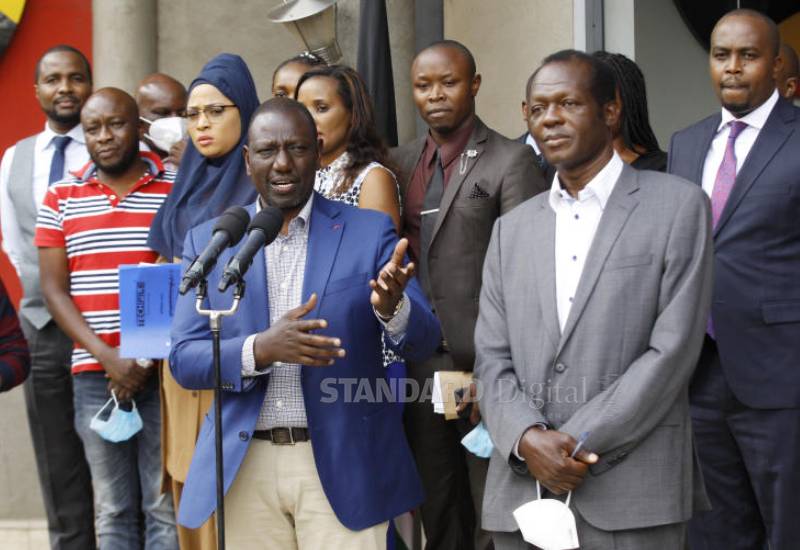 Tuju is different from the usually acerbic, uncompromising figure in party press conferences. He is a jolly-good guy who easily cracks jokes and bursts into hearty laughter. He attributes this to his cosmopolitan background and basks in the glory of "defying the centrifugal forces of ethnic-based politics" in his political career.
He is ill-at-ease with Kenyans' mind-set to confine people into ethnic boxes and doesn't hesitate to show how at his level he has tried to ensure fair representation.
"Tribal identity defines so much in our society. One is first their tribe then a national."
He regrets how this has led to the disadvantage of whole communities and underscores this with the treatment he got from his constituents for going against the grain. "I understand the trauma and the bitterness of the Luos, and their anger is justifiable."
"What are the odds of a Luo being Chief of General Staff? Or Central Bank Governor?"
For the answers, he turns philosophical: "I understand the forest, I don't care so much about the trees."
In small ways, he has tried to make a difference. As the Foreign Affairs minister, Tuju appointed the first Turkana ambassador. Against popular sentiment, he appointed a Kalenjin the KWS director and stood his ground against calls to eject another from the top of a key parastatal in the telco sector.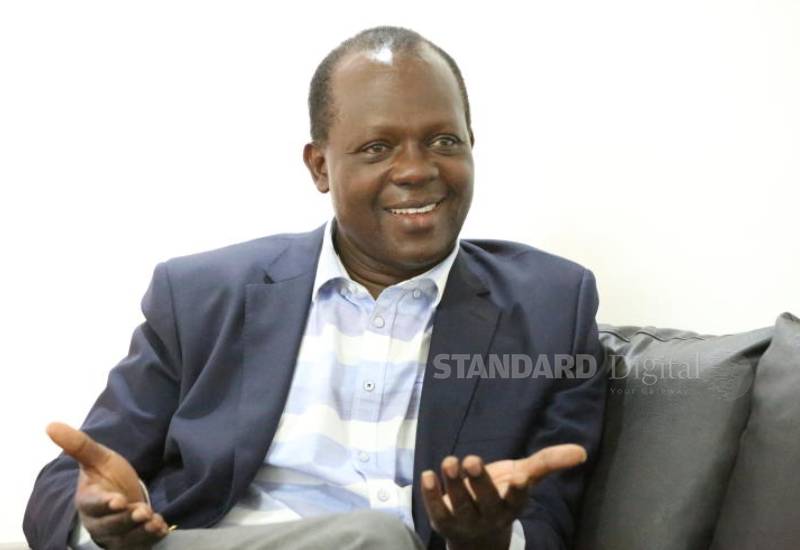 How did he end up in Jubilee Party?
"I am in Jubilee by invitation."
"I was invited to the ideology to move away from ethnic-based political groupings. It was the dream then and it is now. It was the challenge then, it still is at this moment."
So how does he reconcile with the civil war tearing his party apart?
"I am not worried, at all, by the expressions of what looks like a split. This is nowhere near the differences between the Kikuyu and the Luos or the Kalenjins and the Kikuyu."
Whereas there is turbulence at the moment, "no one has died. It is a storm in a teacup. The country, as an entity, is doing well. At least Jubilee and ODM can work together."
His voice turns sombre when he recalls the death of Baby Pendo, a victim of the 2017 post-election violence. "Are we able to bring Kenyans together?" he wonders.
He regrets that Kenyan parties (including Jubilee) lack any philosophical grounding. To him, none of them is close to Tanzania's CCM or South Africa's ANC.
There are lessons from these iconic African parties; one being that the future is in an alliance of caucuses with specific interests. "These parties have various interest groups, from labour unions, farmers, business people and teachers... all of them. Here parties are like hunting dogs... everyone wants one for their own."
The motivation, he says, is the fear of exclusion. "But it is a legitimate fear because many genuinely feel left out."
Former President Daniel Moi scorned multi-party politics. Considering where we are, have we come full cycle? Parties should not be ethnic formations, he says.
Tuju regrets that the Rainbow Coalition did little to foster cohesion and unity in the country post-Kanu. "We came in with great euphoria, but amidst all that, we didn't address the biggest headache; how to inoculate the people from political differences that are far more shallow than it is made to appear."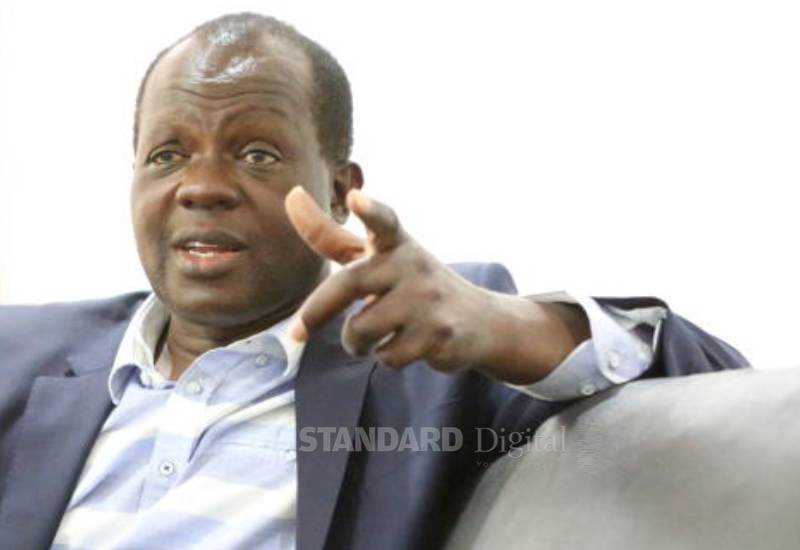 And that is why he is banking his hopes in the President Uhuru Kenyatta and Raila Odinga-led Building Bridges Initiative (BBI). "We have little option. A Big Tent government like in Tanzania is the way to cater for all the diverse interests. There is no question that diffusion of power causes less clamour and therefore, creates stability."
He says bullet holes on his gate in his rural home constantly remind him about the precarious nature of peace in the country. "I know what conflict can do and anything that ensures that the country remains a viable entity is welcome for me."
So is he shaking up Jubilee at someone's behest? "I cannot be used. What can whoever uses me payback?"
In the age of optics, few politicians would love to proclaim that they are doing the president's bidding. "I got this house long before I went into politics. So five acres of land in Karen?" What for? I don't need it? Those saying I am being used cannot compare with me in age, experience and exposure."
He admits that he has lived the jet-set life. His early education started in Rarieda, his birthplace. He then moved to Nakuru at Standard Six at the formerly Nakuru West (renamed Mama Ngina) Primary School.
As an entrepreneur, Tuju pioneered the PR and Communications field. He has spent part of his life in the USA and Europe, and still does consultancies for companies there.
The Leicester University graduate has one leg in politics and the other in private sector. A journalist and entrepreneur, Tuju has interests in hospitality industry through Dari- the restaurant on Ngong Road- and real estate.
He did documentaries on public education through Broadcast Productions and ACE Communications. He ran social awareness campaigns on HIV in the 1980s for WHO, UNDP and other government and non-government agencies. It is while doing work for these organisations that he came face to face with war in Mozambique, Sierra Leone and Somalia. "I also covered President Yoweri Museveni's return from Tanzania to Uganda to take over power from Milton Obote," he says.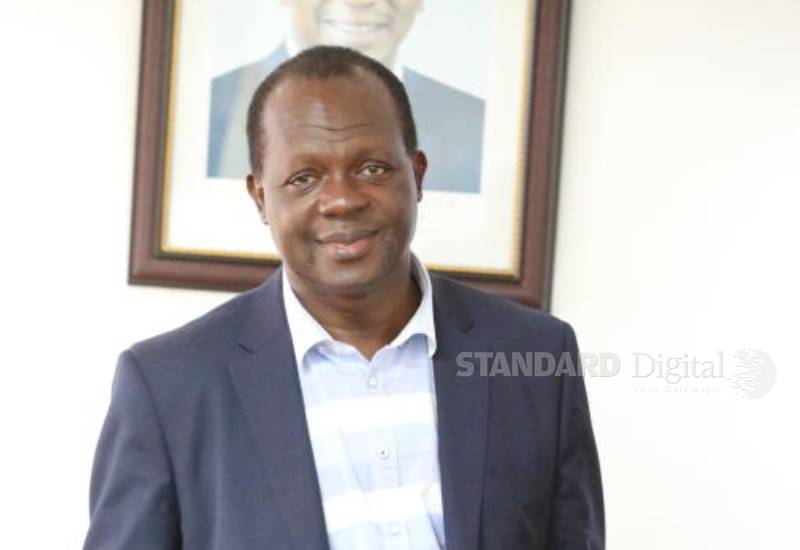 He stopped covering conflict after his cameraman was caught up in the crossfire in the DRC. "Setting up the companies was capital intensive and we had to deploy cutting edge technology for production and so we had to be ingenious in a way."
In those days, banks only gave money against land and such other capital assets. He decided to buy land instead and then use the tittles as collateral.
Tuju is effervescent about his experience and exposure. He is "almost vegetarian" and attributes it to his taking things in moderation. "I last took a glass of wine a year ago," he says. I don't watch nor support any football team."
Tuju is the first TV producer in Africa to win an Emmy award for a TV production (2001). The only other Kenyan who won an Emmy Award is Citizen TV's Jeff Koinange (2006). He has risen to conquer the odds, overcoming the vicissitudes of life. He lost his younger brother to cancer a year ago. In January 2003 he survived a horrific plane crash that claimed the life of Ahmed Mohamed Khalif - the Labour minister.
He says despite the many good things Jubilee has done, especially on infrastructure, he is not surprised that public sentiment remains harsh. "There is no logic in emotion," he says.
He remarks that despite re-engineering the economy in 2002 to 2007, many Kenyans did not want anything to do with Kibaki in 2007.
Tuju is not encumbered by privilege of office.
"I drive myself around at times and I have no chase car. Why do I need it? I have not robbed anyone. I am contented," he says.
Contentment is the keyword. He despairs at the greed that is manifest in society, especially in top leadership, where get-rich-quick schemes are hatched daily.
"The thing about greed," he says "is that you never stop. The more you grab, the more you will want."
Twice married and once divorced, he confesses that he is a family man.
Our interview is interrupted by the arrival of his firstborn daughter's family.
"Oh you have grown so big so fast," he says coyly, as he springs up to grab his granddaughter.