What 'Uhuru loans poster' suspect was charged with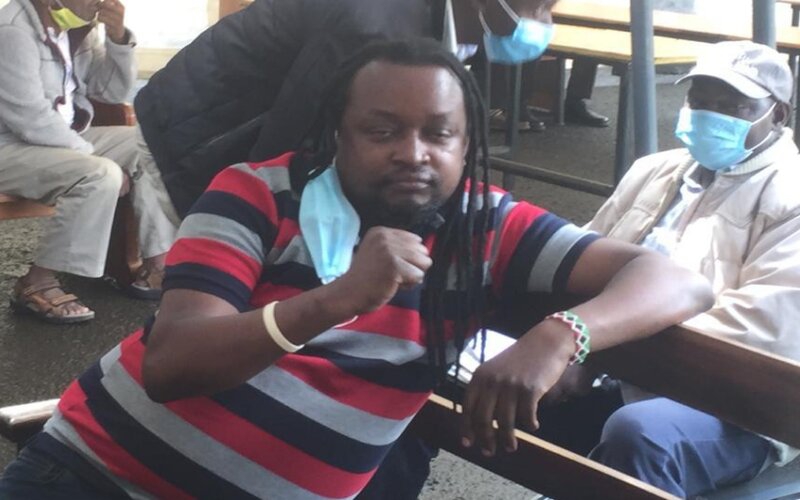 By George Maringa and Brian Okoth
Edwin Kiama, a Nairobi resident accused of authoring false information about President Uhuru Kenyatta, will spend Wednesday night in police custody after the courts failed to rule on his bail application.
Kiama was arraigned before Milimani Law Courts' Senior Resident Magistrate Jane Kamau.
The Prosecution charged Kiama with two offences, namely computer misuse and cybercrime and publishing false information about President Kenyatta.
Kiama did not take plea as the Prosecution delayed in producing his case file.
The Prosecution had earlier requested to have the suspect detained for 14 days to allow for completion of investigations, an application that was opposed by Kiama's lawyers, Martha Karua and Harun Ndubi.
At 4pm Wednesday, magistrate Kamau deferred ruling on Kiama's bail application to Thursday 9am.
It remains unclear whether Kiama will take plea during his subsequent arraignment.
Magistrate Kamau ordered that the suspect be detained at Central Police Station ahead of his court case.
Kiama was arrested on Tuesday night, April 6 at his Nairobi home for allegedly authoring a poster in which he warned the international community against approving loans applied for by President Kenyatta.
On Wednesday morning, Kiama's lawyer, Martha Karua, termed as "laughable" the Prosecution's request to have the suspect confined.
Karua said the application made no sense, given law enforcement officers know where Kiama lives, and that he is not a flight risk.
"They already have his computer, [which has all the content they are seeking to examine]," said Karua.
While defending the State on why it needs to detain Kiama, the Prosecution said the suspect's confinement would allow them more time to prepare adequately for the case.
Karua termed the Prosecution's argument as lame, saying it was "illegal" for the suing authority to come to court unprepared.
"They came to court unprepared. We are now requesting to have our client released on free bond. So far, no file listing his offence(s) has been produced in court by the Prosecution," said Karua.
Kiama's controversial poster came on the back of a Sh255 billion loan disbursement to Kenya by the International Monetary Fund (IMF).
The debt added on taxpayers' shoulders attracted criticism from Kenyans online, who took to Twitter to ask the IMF to rescind their decision of giving Kenya the multi-billion-shilling loan.