ICJ rejects Kenya's request to address it before start of maritime border case with Somalia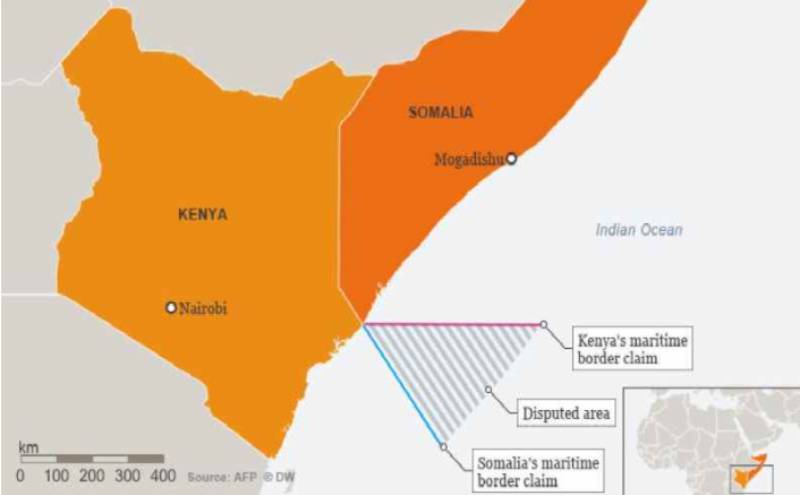 The International Court of Justice has denied Kenya request to address it before the start of maritime border case with Somalia.
Kenya had on March 11 requested the court to grant it 30 minutes to address the judges on why it will not participate in the case.
On Sunday Kenya's Foreign Affairs Ministry had said it will issue a statement on Kenya's stand on the maritime dispute with Somalia that is before the ICJ.
A senior government official yesterday told The Standard that the ministry will be expressing displeasure with how the court is handling the case.
Kenya's latest stand that it will not participate in the hearing today came after a week-long meeting held between government agencies and lawyers and the biggest concern was ICJ's decision to hear the case despite protests on the impartiality of judges and the effects of Covid-19 on preparation of the case.
"Kenya believes that agreements must be performed in good faith. Kenya has always maintained its position that it did not consent to the court's jurisdiction over disputes where it had agreed to other methods of settlement including the Memorandum of Understanding ("MoU") of April 7, 2009," the official said on condition of anonymity.
Yesterday, the government was still weighing the ramifications of failing to appear as it had already taken a position that the ICJ was partial and it will only be ratifying Somalia's claim to the contested area.
The government official asserted that nothing or anyone will alter Kenya's maritime boundary, an indicator that the government may ignore ICJ's decision and root for other options to defend herself.
He said: "It is important to emphasise and reassure the Kenyan citizens that the country's sovereignty is not threatened at all nor will it be altered as a result of the court's decision. The case, in particular, is aligned to the country's sovereignty and territorial integrity. The outcome of the case further has a direct bearing on the national security of the country, a matter not taken lightly by the citizens of the Republic."
Kenya is aggrieved that Somalia is emboldened by the fact that it has 'friends of Kenya' on Mogadishu's list of those who have purchased oil wells in the contested area for exploration. Also at the heart of Kenya's protest is the presence of Justice Abdulqawi Ahmed Yusuf in the case. Ahmed is a Somali national.
Kenya's maritime area is approximately 255,000km, which was determined through the parallel of latitudes in 1979.