Kamkunji grounds: Its humble beginnings as an open-air barbershop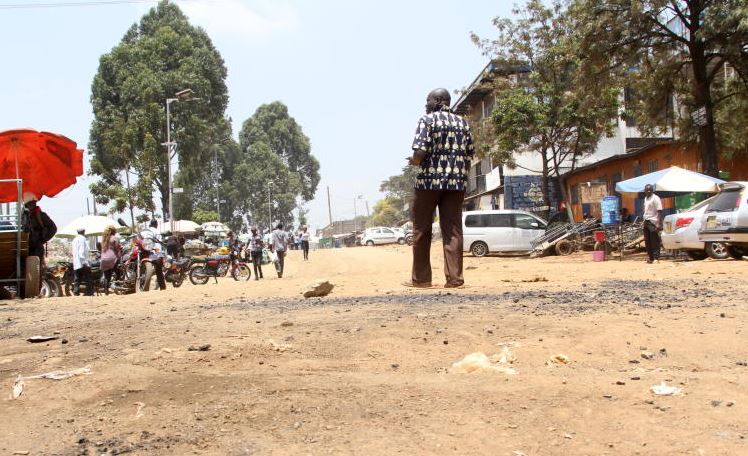 Little is known of the famous Kamukunji Grounds in Kibra Constituency, which is synonymous with political declarations by ODM leader Raila Odinga.
Over the years, the neglected grounds associated with small meetings for those who wanted a haircut and hearsay, has metamorphosed into a reputed political arena where serious pronouncements are made by Raila and his allies.
Back in the late 1980s, a barber planted two trees on the left side of the Kibra grounds, simultaneously planting the seed of a place that would be used for social discourse and where he could do his business.
Were Abacha, a resident of Kibra, recalls how, as the country entered into multiparty politics, they would read newspapers under the few scattered trees every Sunday and engage in political discourse dubbed "citizens kamukunji".
"What we didn't have is space and we saw this as an ideal place to hold our meetings," says Abacha.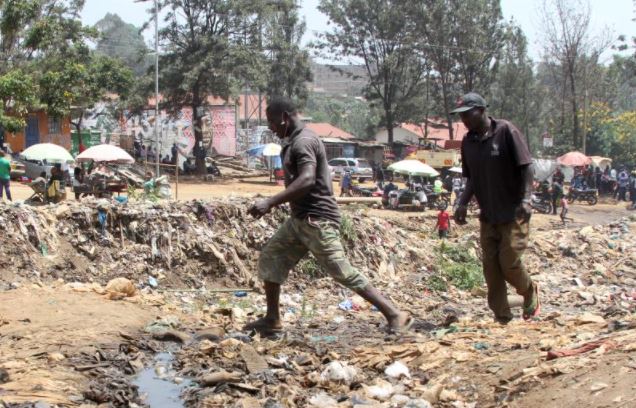 Dirty road
Kamukunji Grounds is nothing like a football pitch. But squeezed between piles of garbage, remnants of what were once houses, a railway line on the one side and buildings on the other, Kamukunji Grounds' reputation supersedes its look.
It is simply a dirty road with a wide space on one end. However, its unimpressive appearance has not stopped the thin space from meeting its most divine purpose.
For decades, the grounds in Sarang'ombe Ward has played host to Raila and his political entourage whenever he wants to make a political statement, test his might or take a different political direction.
Last Sunday, for example, Raila had organised a political rally at Kamukunji Grounds where he was expected to make a pronouncement on the future of his Handshake with President Uhuru Kenyatta.
This was a day after Raila's key allies, Senate Minority Leader James Orengo and Rarieda MP Otiende Amollo, said all was not well with the Handshake.
They accused Interior Principal Secretary Karanja Kibicho of interference, blaming him for the party's loss in the Matungu by-election to Musalia Mudavadi's ANC candidate Peter Nabulindo. They threatened to spill the beans and go after Harambee House "prefects" meddling in the Building Bridges Initiative (BBI) process.
With these revelations, Raila was expected to address his supporters and give a clear direction. The rally however aborted, following a reported phone call from President Kenyatta.
Uhuru is reported to have prevailed upon Raila to skip the meeting, despite his allies and supporters turning up in large numbers.
Raila later sent his apologises relayed by Makadara MP George Aladwa.
First custodian
Isaac Abwao, who owns a hotel adjacent to the grounds, narrates how he counts his blessings whenever a rally is held in the area.
"When a meeting is planned, many people come here with tents a day before to prepare for the event and they end up eating here. This increases my returns," says Abwao.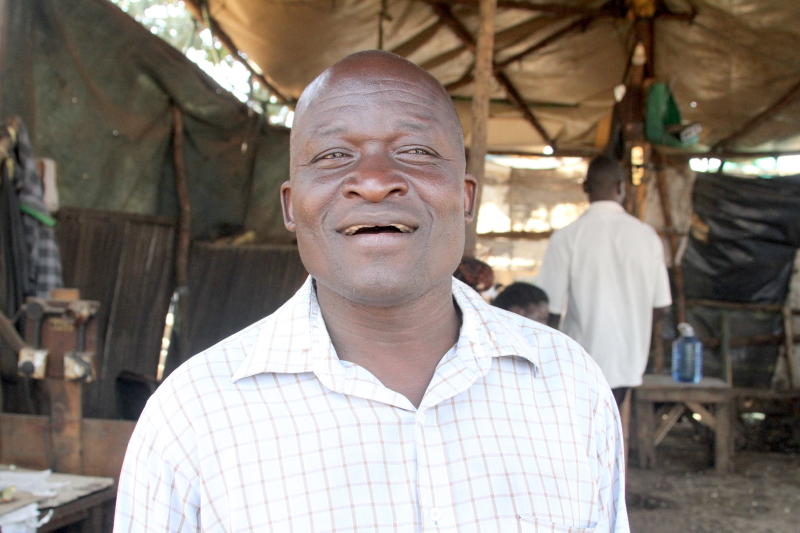 However, way back before ODM sank its roots deep in the area, Kanu was the first custodian of the grounds, with a fully functioning office and supporters with a bad reputation.
"The youths supporting Kanu at that time were rowdy and caused a lot of chaos," remembers 45-year-old Abwao.
"They were later kicked out and their offices destroyed."
Kanu's exit opened the door for ODM to put up an office and many years later, the Orange party continues to enjoy immense support from Kibra residents.
However, Raila is not the only politician with a sacred ground.
In the run up to the 2013 General Election, then leaders of The National Alliance (TNA) and United Republic Party (URP), President Kenyatta and his deputy William Ruto, respectively, used Afraha Stadium in Nakuru to woo their supporters.
They had also initially used Kapkatet Stadium in Kericho County, which the Kalenjin community had been using to make political declarations and bait their followers.
Other stadiums used to make such political declarations include Ihura Stadium in Murang'a County, where the president was declared and installed the kikuyu kingpin and spokesman, and Uhuru Park grounds where presidential hopefuls use to declare their interests to occupy the house on the hill.
Even though Kamukunji grounds is synonymous with Raila, the thin strip of land serves an even bigger purpose.
For the locals, it is on these grounds that they solve conflicts, meet to report crimes to police and organise community harambees for those who are sick or bereaved.
"We volunteer to serve the community and deal with any problem ranging from insecurity to social support," says youth leader and Kamukunji Grounds Chairman Pascal Ouma.