Parliament to summon former EACC boss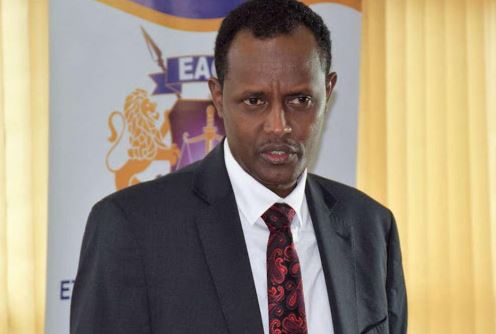 Parliament may be forced to summon former Ethics and Anti-Corruption Commission Chief Executive Officer Halakhe Waqo if he fails to show up before a committee that is investigating a billion-shilling scandal involving the supply of personal protective equipment (PPE).
Waqo had been scheduled to appear before the Public Investments Committee (PIC) yesterday to shed light on claims that he was a guarantor to a furniture supplies company that had won a Sh347 million tender to supply the Kenya Medical Supplies Authority (Kemsa) with PPE.
"This is the second time he is calling the clerk to say he will not come. He needs to write a formal letter. If things go on like this, we will be forced to summon him," said PIC chair Abdulswamad Nassir.
The former EACC boss had been mentioned by Zubeda Nyamulendo, a director of Aszure Commercial Services, in the matter.
Two Kemsa officials were the subject of scrutiny by the parliamentary committee yesterday.
Suspended Kemsa Finance Director Charles Juma was mentioned by the director of another firm that supplied Kemsa in the wake of last year's Covid-19 outbreak.
Villa Surgicals director Neema Mugambi told the MPs that Mr Juma set the prices of the goods they supplied to Kemsa. She was at pains to explain how she had negotiated the prices of facemasks that her company had supplied to Kemsa.
Ms Mugambi said she had written to the agency with the intention to supply goods on April 20 without quoting the price of the goods she was to supply and was awarded a commitment letter on April 29.
"Have you ever bought anything without knowing its price?" asked Mr Nassir.
The director had refused to name the officer who had quoted the prices for the goods she was expected to supply. After taking the committee round in circles, Mugambi revealed that Juma had told them, verbally, how much the various facemasks they sold the agency would cost.
"He told us that a box of the three-ply masks costs Sh4,500," she said. Her company supplied 30,000 packs of the three-ply surgical masks at a total cost of Sh135 million, and 10,000 packs of KN-95 masks at Sh7 million.