Nairobi MCAs want city road renamed in honour of Senator Yussuf Haji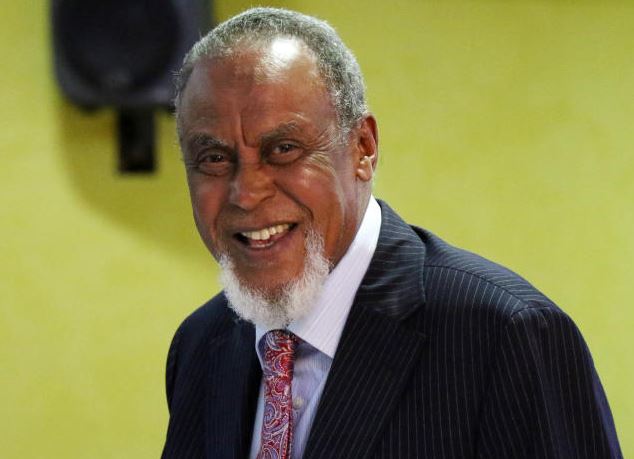 First Avenue lane in Nairobi's Eastleigh will be renamed to Yussuf Haji road in honour of the late Garissa Senator.
On Tuesday, Nairobi County Assembly approved a motion calling on the Nairobi Metropolitan Services (NMS) and City Hall to name or rename a road in the capital after Senator Haji, in recognition of his efforts in public service.
The motion moved by Assembly majority leader Abdi Guyo was given a nod by the assembly, as the MCAs described Haji as a firm, knowledgeable but efficient leader who dedicated his life to public service and one whose name should be firmly etched in the annals of Kenyan history.
Haji died on February 15 aged 80 years.
"Even before coming up with this motion I had already had deliberations with the NMS which will now rename First Avenue lane to Yussuf Haji road in the next two weeks," Guyo said.
The Majority leader hailed Haji for his peace efforts in Somalia and beyond during his stint as the Minister of State for Defense in 2002 and for his exceptional negotiations and strategic mediation skills.
"Aware that the naming of roads and other public places after heroes and heroines bestows honor and shows our collective gratitude as a Nation, this assembly resolves that the NMS names or renames a road in recognition of the late Senator Yusuf haji for his immeasurable contribution to the prosperity and wellbeing of Kenyans during his 55-year record of public service," the motion stated.
Minority Chief Whip Peter Imwatok supported the motion, arguing that naming a road after a man who changed the country would be a plus.
"Sometimes we do not assimilate ourselves with the current roads named in the city. There are names on these roads today that we do not know whether it is a road or an animal but giving Haji a road that is known will be a plus for this country," he said.
MCA Mary Arivitsa said that it was not enough to rename a road after the Senator and that there was need to put up a hall of fame or museum where great leaders would be honored.