MPs fault Mwinzi for accepting envoy job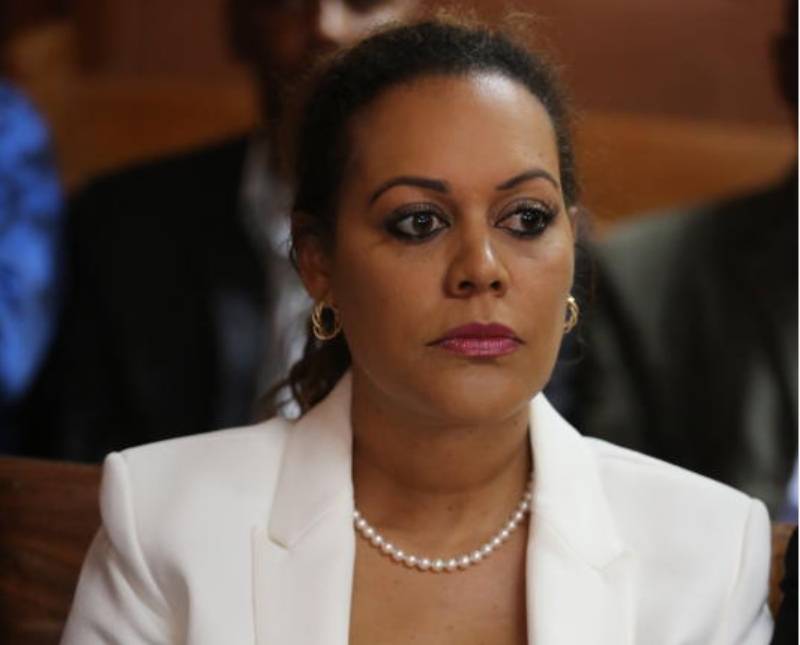 MPs have threatened to withhold funding to the Kenyan Embassy in Seoul, South Korea, after President Uhuru Kenyatta appointed Mwende Mwinzi (pictured) as the ambassador without parliamentary approval.
Mosop MP Vincent Tuwei yesterday sought a statement from the Ministry of Foreign Affairs, through Majority Leader Amos Kimunya, demanding to know why President Kenyatta had ignored Parliament's decision rejecting her nomination.
"The nominee (Mwinzi) failed to honour the directive of this House. Can the appointing authority initiate the process as part of Article 132 (2) of the Constitution to replace her?" posed Mr Tuwei.
He continued: "I wish to request Kimunya to confirm if indeed it is true she reported to Seoul on February 17. Confirm if the distinguished lady renounced her US citizenship and if Kenta's committee's resolution to ask the House to reject her nomination was implemented, or we decline to allocate funds to Seoul in the 2021/2022 budget."
The MP was referring to a 2019 report by the Committee on Implementation chaired by Moitalel ole Kenta that stated: "The House rejects the nomination of Mwinzi for the appointment of ambassador to Seoul, South Korea, for the reason that the nominee has failed to fulfil the condition set for her approval by the House in its resolution of June 6, 2019."
The lawmakers had cited Section 31(1) of the Leadership and Integrity Act, which bars persons with dual citizenship from holding State offices unless they renounce one nationality.
Mwinzi, who is married to a Nigerian citizen, was born in Milwaukee, Wisconsin, US, to a Kenyan father and an American mother. According to the MPs, her appointment would set a 'dangerous precedent'.
She moved to the High Court where she scored a victory after Justice James Makau ruled that she could not be forced to renounce her American citizenship because it was acquired by birth.
Two years after her nomination by Uhuru, the Kenyan-American took up her new job in Seoul by presenting her credentials to South Korean President Moon Jae-in during a ceremony held in Seoul on Wednesday.
Huge implications
But yesterday, Senate Minority Leader Mutula Kilonzo Jnr (Makueni) said the concerns raised by Parliament are still valid. "They have huge implications in other arms of government. Her appointment means that no one should be stopped from vying if they have dual citizenship."
Rarieda MP Otiende Amollo said Mwinzi's appointment flew in the face of rejection by Parliament. "This must be said. Parliament declined to approve Ms Mwinzi as ambassador for the stated reasons. Her approval and appointment despite the Constitution is unlawful."
Mr Otiende, who is the vice chair of the Justice and Legal Affairs Committee, added: "When the law requires approval of this House and the Executive goes ahead to appoint an individual without its approval, it is unlawful."
Speaker Justin Muturi, who had opined in a brief communication to the House last October that the decision squarely lay with Uhuru after the court decision, said the matter was still pending before the House.
He directed Kenta to file a notice of motion by 7pm yesterday to discuss the matter next week on Tuesday. He also directed the committee to recall Mwinzi, if necessary.