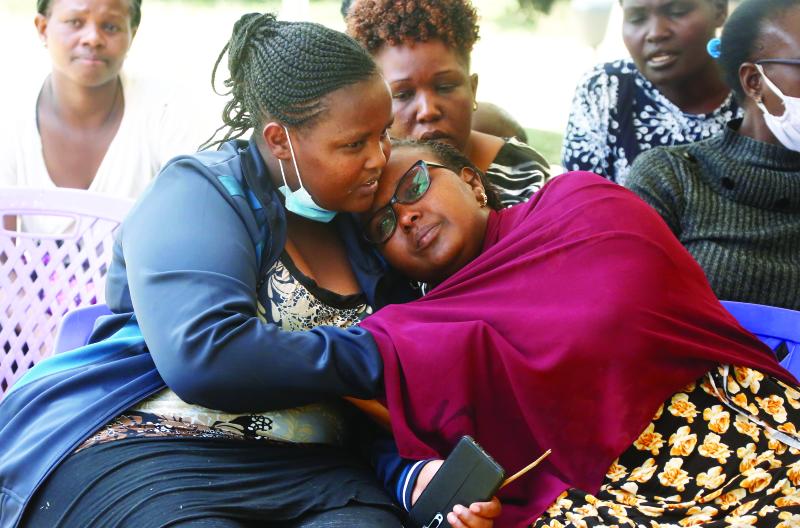 It was pain and agony as families of six people, who were abducted and killed in Baringo County, went to identify the bodies at Kabarnet County Hospital mortuary yesterday.
The bodies were discovered at a thicket in Arabal after unknown people abducted the six at Chemulgot trading centre on Tuesday evening.
The bodies were found hours after government security agencies launched an operation in Kapedo and Tiaty following the killing of General Service Unit Operations Commissioner Emadau Tebakol on Sunday at Ameyan bridge.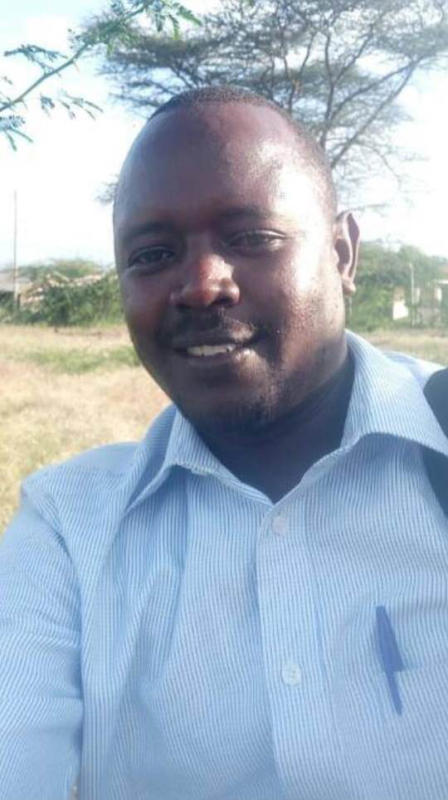 Relatives of Teachers Service Commission sub-county human resource officer Paul Kosgei, Independent Electoral and Boundaries Commission constituency administrative assistant Brian Silale and those of David Ruto, a Kenya Medical Training College student were still in shock.
The three men were among six people abducted at a hotel in Chemulgot trading centre and later found dead.
A sombre mood engulfed Kabarkuryo village in Emining where relatives, friends and families of the late Paul gathered.
Paul's father Aser Kosgei said his firstborn son died at a time he had pleaded with him to leave the area due to heightened tension.
He said his son was home over the weekend and had informed him things were not good.
The former councillor said his son had nothing to do with the insecurity or the killing of the GSU officer.
He said the Government should come clear on the killings.
Paul has left behind two widows - Lilian Namayan and Loreen Mutei - and eight children.
Namayan, also a TSC employee who was with Paul before the abduction, said they had planned to leave Chemolingot as tension was high. Security personnel had started conducting operations in the area on Monday, she said.
She said Paul had asked her to pack up as they were to leave for Emining on Tuesday evening.
"I left the office for home that Tuesday, packed a few items and even recalled our children from school. Later, Paul was asked to attend a stakeholders meeting at Chemolingot," she said.
He later informed his wife that they would leave on Wednesday as the meeting he had attended had been prolonged. Later that day, Paul informed Namayan that a friend had invited him for lunch at around 4pm at a resort in Chemolingot centre. He asked her to accompany him to the resort. Namayan said while at the restaurant, she received a phone call from the sub-county director asking her to go type and print a letter. "Paul dropped me at the office and went back to the restaurant," she said.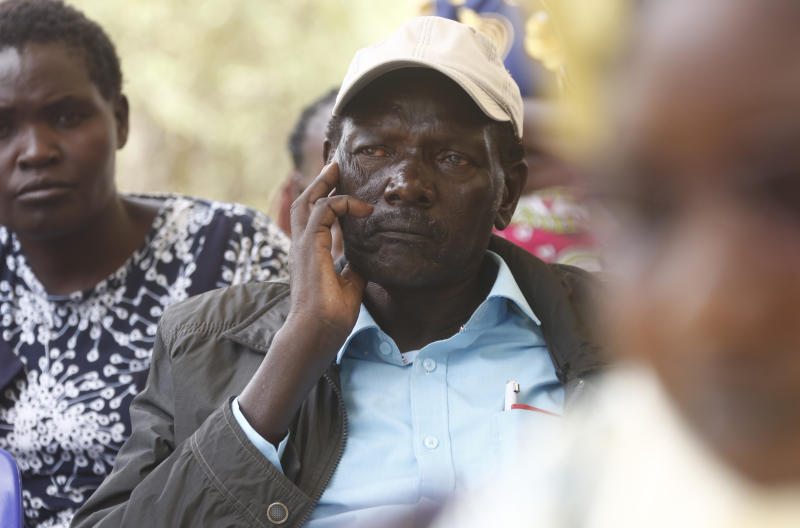 At around 7pm, she tried reaching Paul, but the phone call did not go through, prompting her to report the case to the police.
"He was innocent and it is painful to have lost him at such a time," she said. Loreen, on her part, said she could not believe her husband with whom she had spent the weekend and part of Monday was no more.
Faith, Silale's wife, said police officers in various police stations within Chemolingot declined to assist her or book her case.
IEBC in a statement yesterday condemned the killing of Silale and called for investigations.
Mike Koket, Ruto's brother, said his brother couldn't harm even a fly. He said his brother received a phone call from a friend on the fateful day, inviting him for lunch at a club in Chemolingot.
He said they received information on Tuesday that his brother and his friends were kidnapped and later killed.
Even as the families of the victims are trying to come to terms with the tragedy, the State continues with an operation to flush out bandits in the area. A section of Pokot leaders have called on the Government to adopt new measures in addressing insecurity issues in Kapedo.