Rider who allegedly tied couple at night charged with robbery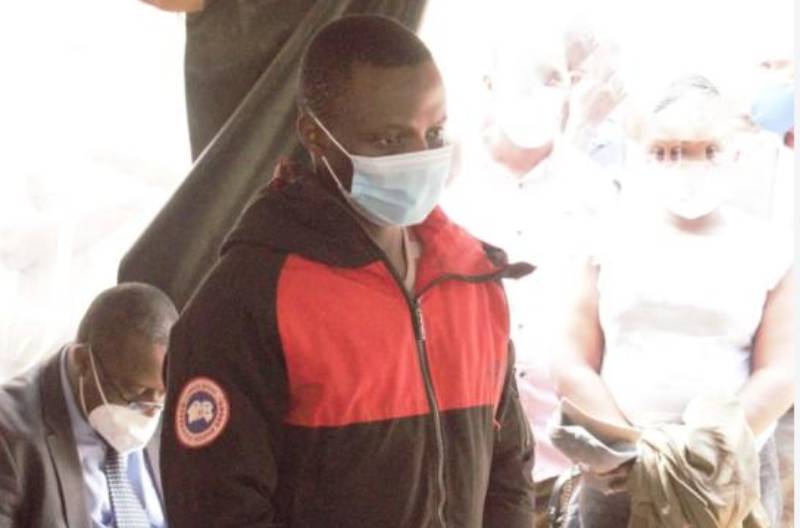 A youthful man from Kasarani was recently apprehended in court after he stormed into a couple's home at night, tied them up before robbing them of their money and electronics.
Ian Kinyanjui, the accused and a motorbike rider was charged with the offense of robbery with violence against Peter Gikonyo Kamau and his wife Tabitha Wanjiku on December 18.
The court heard that the accused was among the other four men still at large who forcefully robbed the couple at their home in Njathaini at about 2am in the morning.
Police stated that the accused and his accomplices were dangerously armed with crude weapons namely metal bars and knives when they robbed the couple of their mobile phones, electronics, and money all totaling Sh353,200.
Some money was transferred from their Mpesa accounts to a number suspected to be belonging to the accused person.
According to particulars, the man of the house is said to have been injured after one of the assailants hit him with a metal bar thus inflicting a deep cut on his head.
The accused and attackers forced them to surrender their gadgets before tying their legs and hands. They then rummage through the house and stole their electronics before they left.
Police who spotted the accused carrying stolen property from the complainant's house tracked him to his house in Njathaini village where some of the property was recovered.
Kinyanjui denied being involved in the robbery and the court granted him a Sh500,000 bond.
The case will be mentioned on January 8.
Take a quick survey and help us improve our website
Take a survey