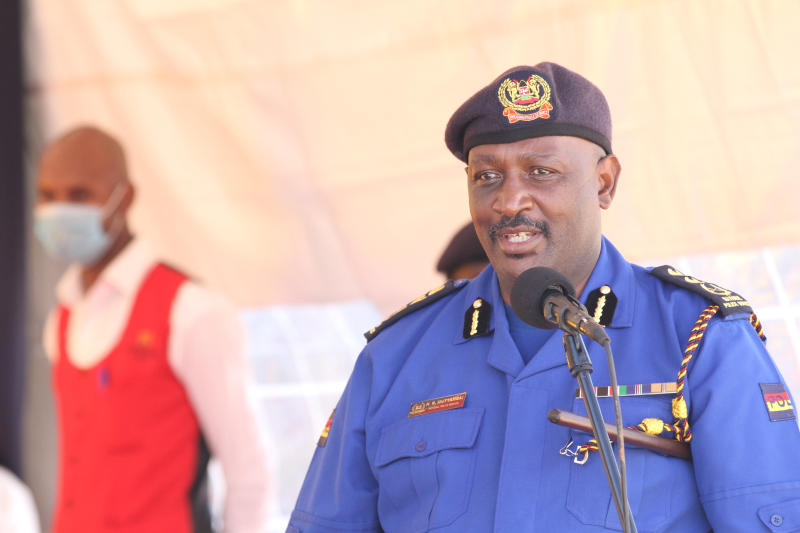 A businessman has protested over the encroachment of land measuring 0.4 hectares worth Sh150 million in Nairobi's Umoja area.
Peter Muhia, the proprietor of Akenya Investment Ltd, has accused the police of protecting a businessman who has encroached on his land using fake documents and wants the Inspector General of Police Hilary Mutyambai to intervene.
He accused officers at Buruburu police station of allowing the said businessman to construct on his land despite making a report on December 7 concerning the matter.
"From the above-mentioned date, no investigations and or actions have been undertaken on the matter," Muhia wrote to Nairobi Area DCI boss Bernard Nyakwaka. His lawyer, Melba Katindi, said in the letter that Muhia was the legal owner of the land and those constructing on it were encroachers.
Read More
"We request your kind and urgent assistance in speeding up investigations and taking necessary action to remedy the situation arising from the encroachment," Katindi wrote.
Muhia told The Standard his pleas for help have been ignored.
"A local administrator is providing security for them to continue with illegal activities," he alleged.
He wants the IG to take charge of the matter and solve it, arguing it was an indicator of many such incidents in the city.
"This is to bring to your attention that Nairobi block 166 and Nairobi block 107/1/1118-1134 RIM purportedly procured from Survey of Kenya do not exist in our records and are fictitious and fraudulent," Acting Director of Survey Polly Gatimu said in a letter to the Chief Land Registrar dated August 7, 2020.
She said there had been many queries on the said piece of land.
Muhia's case highlights increasing cases of encroachment of parcels of land in Kayole, Ruai, Kitengela, Mlolongo, Athi River and Umoja.
An invetigation revealed that a number of officers are providing security to goons to invade private land for development. The IG is yet to act on the request.
Buruburu police boss Adamson Bungei said he was aware of the complaint. [Roselyne Obala]