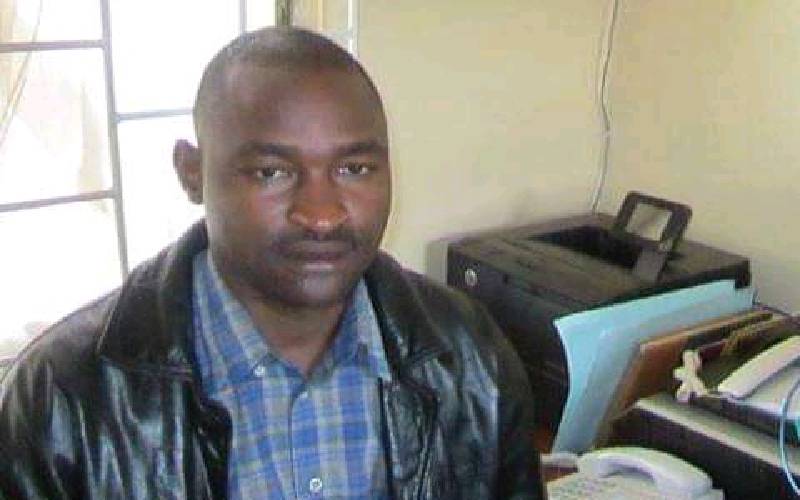 A police officer has succumbed to injuries inflicted during an attack in Kayole on Wednesday.
Andrew Kaura (pictured) was stationed at the DCI Mandera East base.
However, he was off-duty and in Kayole, Sokoni area, on Wednesday when he was attacked at around 8pm while heading home.
During the attack, Kaura sustained chest and head injuries and was robbed of his two mobile phones and ID among other valuables.
Read More
Upon arrival at his house, he was escorted to Kayole Hospital by his wife Bridgit Nkatha.
He was treated and discharged, but on Friday night, his condition worsened and he passed on at his house.
The scene was visited and processed by officers from the Kayole station as well as the DCI.
His body was taken to Kenyatta University Mortuary pending autopsy.