Watchmen prime suspects in Chandaria home attack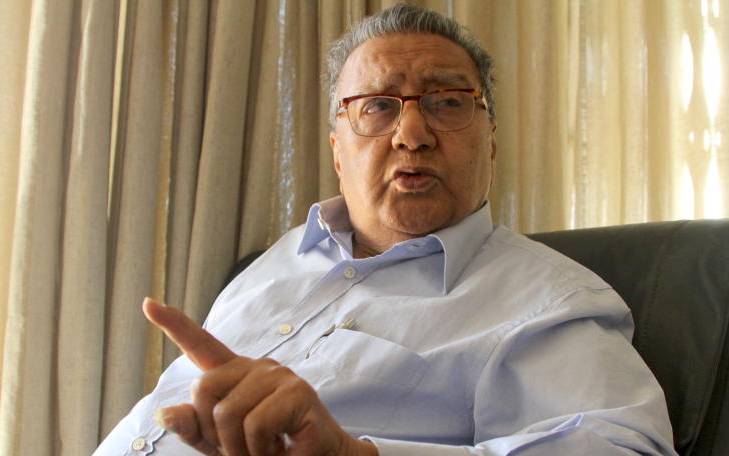 Investigations into Monday's attack at the Muthaiga home of billionaire industrialist Manu Chandaria have revealed that the robbery was well-coordinated and involved at least three suspects.
The men who are believed to be the masterminds–and who are still at large–include two former staff at a private security company and a third guard who is still in employment.
One of the suspects is believed to be an ex-employee of the security firm's alarm response department and could have been the one who tampered with the security alarm on the night of the attack.
The three were unmasked following data analysis of mobile phones that belong to a suspect who is currently in custody. The data revealed that they had been in constant communication with two suspects for the last three months.
Police believe that the three could have colluded with other suspects familiar with operations at the billionaire's home prior to carrying out the attack.
According to insiders in the police service with knowledge of the matter, the two men had worked as supervisors at the security company but were fired last year.
Detectives from the Directorate of Criminal Investigations headquarters in Nairobi yesterday visited the firm's offices in efforts to get details that will help them crack the case.
The officers hope that the telephone records will help them unravel the puzzle of who planned and executed the robbery.
One Administration Police constable and two private security guards were arrested and presented in a Nairobi court over the attack. Police were granted four days to hold them for interrogation.
Yesterday, sources told The Standard that police have shifted their focus to domestic workers.
The investigators want to establish whether there was communication between the workers at Chandaria's home and the suspects in custody.
On Monday, police recovered rubber bands and brown envelopes that had been dumped near Karura Forest. They believe that the rubber bands were used to tie money stolen from the businessman's home, while the envelopes were used to carry the loot.
The investigators, however, have not found the cash and jewellery that was taken at gunpoint.
A report from Muthaiga Police Station on the incident states that Chandaria and his wife heard a loud bang at the main door and rang the security personnel but the call was not answered.