Kenyan charged with planning 9/11 style attacks in the US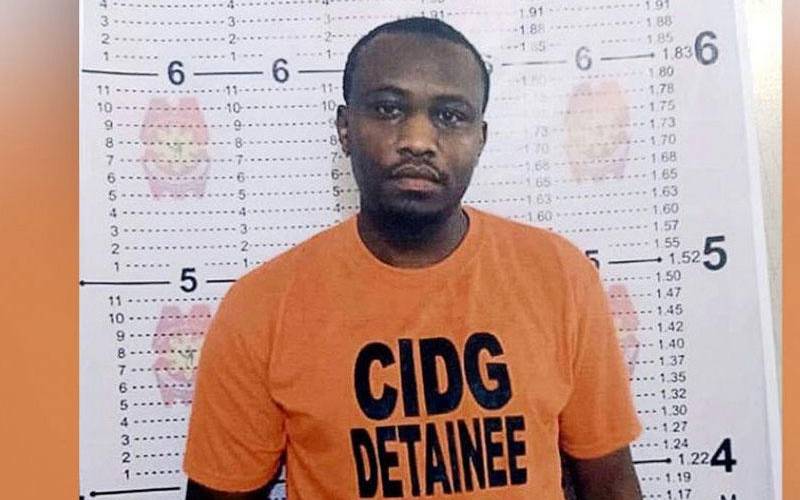 When prisoner number 76478-054 walked into New York's Metropolitan Correctional Centre, the other 587 inmates held behind the dull brown walls of the building had no idea that if all had gone according to plan, the prisoner would have gone down in history as yet another infamous terrorist, out to cause as much pain as possible.
But on this day, though, the 30-year-old Kenyan became yet another statistic in the US criminal justice system, accused of plotting a terror attack on a building in an American city.
In his first court appearance on Wednesday, Cholo Abdi Abdullah pleaded not guilty to six counts of terrorism-related offences arising from his activities as an operative of Al Shabaab, including conspiring to hijack aircraft in order to conduct a 9/11-style attack in the US.
Abdullah is said to be part of Al Shabaab's global campaign called 'Jerusalem will never be Judaized' following the US's decision to move its embassy in Israel to Jerusalem in 2018. The campaign seeks to inflict death and pain on American targets and perceived American partners across the globe.
He was arrested in July last year in the Philippines and was subsequently deported to the US three days ago for prosecution. He was expected to be presented yesterday before a magistrate in a New York court.
Abdullah has been charged with conspiring to provide and providing material support to a designated foreign terrorist organisation, conspiring to murder US nationals, conspiring to commit aircraft piracy, conspiring to destroy aircraft, and conspiring to commit acts of terrorism transcending national boundaries.
Life in prison
He faces a maximum sentence of life in prison, and a mandatory minimum sentence of 20 years in prison.
"This case, which involved a plot to use an aircraft to kill innocent victims, reminds us of the deadly threat that radical Islamic terrorists continue to pose to our nation. And it also highlights our commitment to pursue and hold accountable anybody who seeks to harm our country and our citizens. No matter where terrorists who plan to target Americans may be located, we will seek to identify them and bring them to justice.
"We owe a debt of gratitude to the detectives, agents, analysts, and prosecutors who are responsible for this defendant's arrest," said assistant Attorney General for National Security John Demers.
Court documents show that from early 2016, and at the direction of a senior Al Shabaab commander who was responsible for, among other things, planning last year's Dusit Hotel attack, Abdullah travelled to the Philippines and enrolled in an aviation school, for the purpose of obtaining training for carrying out the 9/11-style attack.
Between 2017 and last year, Abdullah attended the aviation school and ultimately completed the tests necessary to obtain his licence.
While at school, investigations also show that Abdullah conducted research into the means and methods to hijack a commercial airliner to conduct the planned attack, including security on commercial airliners and how to breach a cockpit door from the outside, information about the tallest building in a major US city, and information about how to obtain a US visa.
The September 9, 2001 attacks, often referred to as 9/11, were a series of four coordinated terrorist attacks by al Qaeda that resulted in 2,977 fatalities and over 25,000 injuries. They were the single deadliest terror attacks in human history.
Crash planes
During the attack, four-passenger planes were hijacked by 19 al Qaeda operatives who proceeded to crash two planes into the World Trade Centre in New York, one plane into the Pentagon while the third plane crashed into a farm after passengers attacked the hijackers.
"Nearly 20 years after the 9/11 terrorist attacks, there are those who remain determined to conduct terror attacks against United States citizens. Abdullah, we allege, is one of them," said FBI Assistant Director-in-Charge William Sweeney Jr.
"He obtained a pilot's licence overseas, learning how to hijack an aircraft for the purpose of causing a mass-casualty incident within our borders," added Sweeny Jr.
The charges before the New York court arise out of a coordinated scheme by Al Shabaab to target Americans at home and abroad.
Al Shabaab, which has sworn allegiance to al Qaeda and serves as the terror group's principal wing in East Africa, is responsible for numerous deadly terrorist attacks that have claimed thousands of Kenyan lives.