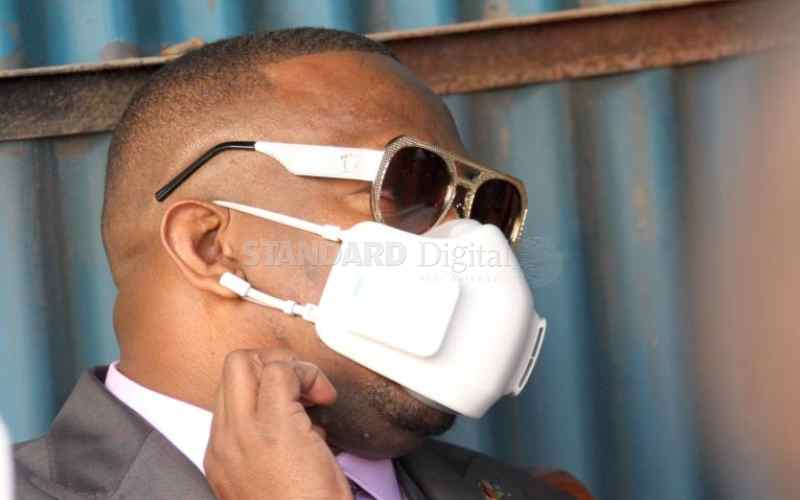 The High Court in Nairobi has barred the Treasury from releasing Sh37.1 billion to the Nairobi Metropolitan Services (NMS), following a petition filed by Nairobi Governor Mike Sonko (pictured).
Justice Anthony Mrima yesterday directed the Treasury and Controller of Budget not to release any funds to the Mohamed Badi-led agency for 10 days.
This is to allow Attorney General Kihara Kariuki and the Nairobi County government to deliberate on thorny issues in the Nairobi City County Appropriation Act, 2020 that ceded key county functions to the national government.
"For clarity, the said respondents are restrained from disbursing any funds on the basis of the Act," the judge ruled.
Read More
The standoff over the Act was among reasons Sonko was impeached last week, alongside allegations of flouting procurement laws.
The governor, however, moved to court arguing that MCAs were illegally allocating NMS funds meant for him and his cabinet.
Sonko also faulted President Uhuru Kenyatta for creating Badi's office, saying the president could only do so after a recommendation from the Public Service Commission (PSC).
Not vetted
He further argued that NMS office holders were not vetted by Parliament as required by law.
Through his lawyer Harrison Kinyanjui, the governor claimed that NMS had "overthrown" him and taken up the functions of the county. In court papers, he says he is particularly not comfortable with the "militarisation of the city by Badi who walks around in military fatigues".
"NMS has moved in Nairobi City County to overthrow, supplant and completely overshadow the petitioner (Sonko), as well as the 17 sub-county representatives, provoking a dispute," he claims.
Sonko blamed the Nairobi assembly for approving funds meant for functions under him to NMS. He cited the transfer of Sh1.6 billion to NMS for payment of salaries of inspectorate officers, as well as Sh629.1 million for public finance management.
The governor also decried the transfer of all funds under health, urban planning and lands, transport and public works, environment, water, urban renewal and housing dockets from the county government to NMS.
"The law is clear that only the County Executive Committee can submit budget estimates even for the transferred functions as per section 7 of the County Allocation of Revenue Act, 2020 (CARA)," said Sonko.