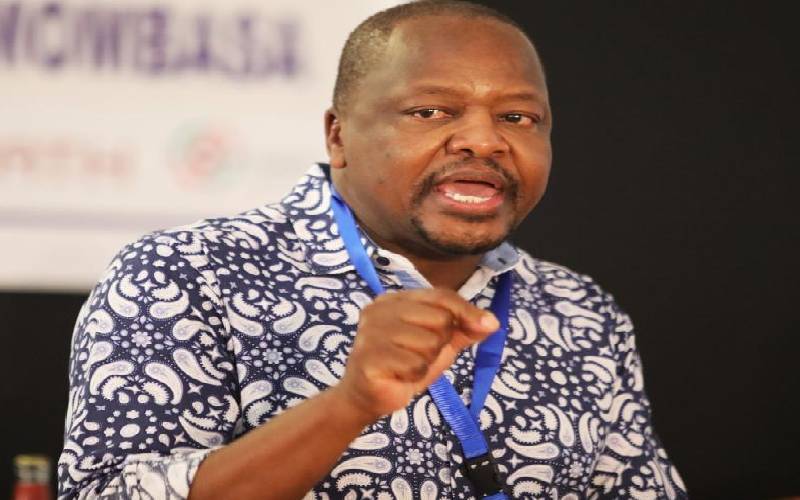 Governors were yesterday split on the national government's request to extend the Cuban doctors' stay in the country for another two years.
The county bosses have instead recommended that the capacity of local medics be built. The Cuban doctors' term expires on December 16.
The governors gave their stand during a virtual-cum-physical meeting, which brought together Health Cabinet Secretary Mutahi Kagwe, his Chief Administrative Secretary Rashid Amana, Council of Governors, Kenya Medical and Practitioners and Dentists Board (KMPDB) chief executive officer Daniel Yumbya, KMPDB chair Eva Njenga and Kenya's representative to Cuba Anthony Mwaniki Muchiri.
Mr Kagwe had told the governors that the national government wanted to extend the Cuban doctors' stay in the country to help in rolling out Universal Health Care (UHC).
Read More
"Kenya is rolling out the UHC but is facing an acute shortage of doctors... That is why we need to extend the contract of the Cuban doctors who will fill the gap," Kagwe said.
But some governors rejected his suggestion and instead resolved that the current specialists from Cuba did not meet the needs of counties, particularly family physicians.
The county chiefs said the cost-benefit analysis they had done showed that maintenance cost for the Cuban doctors was unsustainable.
The doctors earn more than their local counterparts, a fact that has not gone down well with KMPDU, which opposed the government's decision to hire foreign doctors in the first place.
Unable to integrate
Governors said the Cuban doctors had been unable to integrate with local communities as well as local doctors due to language barrier.
They said the doctors had not met the needs and expectations of county governments.
"UHC was piloted in Kisumu, Machakos, Nyeri and Isiolo counties. From my experience, there is a disconnect between the Cuban doctors and family medicine. We have a wrong structure and infrastructure and are deploying doctors to village centres that have no theatres," said Kisumu Governor Anyang' Nyong'o who chaired the meeting, and is himself a former health minister.
Isiolo Governor Dr Mohammed Kuti said Cuban doctors did well generally.
"In Kenya, they are at level 4 but in Cuba they practice in level 1, 2 and 3 facilities, which are the same as our dispensaries.
"We do not have that structure for our doctors; we need to tweak our health structure to adopt a similar approach by offering programmes for family and community medicine," he said.
Dr Yumbya said the country had inadequate medical personnel, especially at the doctors' level.
"Kenya has just licensed 9,357 doctors this year, 410 of whom are foreign doctors, including the Cubans. The rest are based in big hospitals in Nairobi or mission hospitals," Yumbya said.
He said Kenya has 2,602 specialists, with 80 per cent of them based in Nairobi.