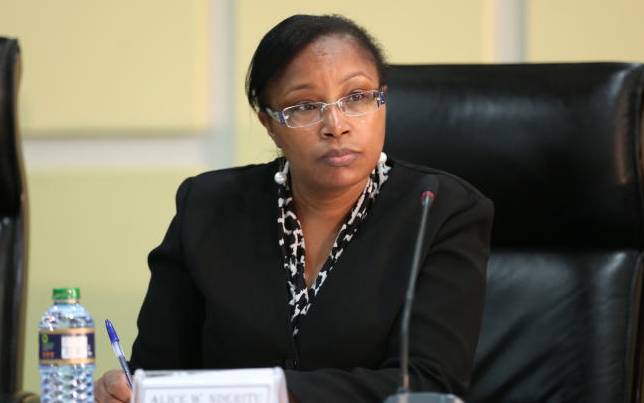 Kenyans and the global community have reacted with enthusiasm to the United Nations Secretary-General António Guterres appointment of Alice Wairimu Nderitu, a Kenyan, as the UN Special Advisor on the Prevention of Genocide.
Ms Nderitu's appointment was made public on November 10 through an announcement posted on the website of the United Nations.
For those familiar with Nderitu's work in building peace, her appointment did not come as a surprise. In a career spanning nearly three decades, Nderitu has recorded achievements in ending conflict and promoting peace, authored books, headed peace initiatives, and won multiple awards, locally and globally.
On her LinkedIn profile, Nderitu describes herself as an armed conflict mediator, human rights educator, and a columnist.
The UN described Nderitu as a recognised voice in the field of peacebuilding and violence prevention. The organisation also hailed Nderitu for her work as a mediator and senior advisor in the reconciliation process in Kenya and other African countries.
Read More
Nderitu's work began after her graduation with a Bachelor of Arts, Literature, and Philosophy from the University of Nairobi in 1990. She also holds a master's degree in Armed Conflict and Peace Studies.
A former Commissioner of the National Cohesion and Integration Commission in Kenya, she was one of three mediators who led the signing of a peace agreement by 10 feuding ethnic communities in Nakuru.
She was involved in the process that led to the signing of the Kafanchan Peace Declaration in Southern Kaduna, Nigeria, and was the lead mediator in mediating an ethnic dispute involving 56 communities in Southern Nigeria, leading to the signing of the Southern Plateau Inter-Communal Peace Declaration.
Her other former jobs include a researcher and administrator at the Ministry of Home Affairs and head of the Human Rights Education and Capacity-Building Programme at the Kenya National Human Rights Commission.
She sits on several boards and committees, including the Kenya National Committee on the Prevention and Punishment of the Crime of Genocide, War Crimes, Crimes Against Humanity and all Forms of Discrimination, the African Union's Network of African Women in Conflict Prevention and Mediation, and the Women Waging Peace Network.
Nderitu has received multiple decorations, including the 2017 Global Pluralism Award, the 2018 Jack P. Blaney Award for Dialogue, 2012, Woman Peace Maker of the Year awarded by the Joan B. Kroc Institute for Peace and Justice, among others.