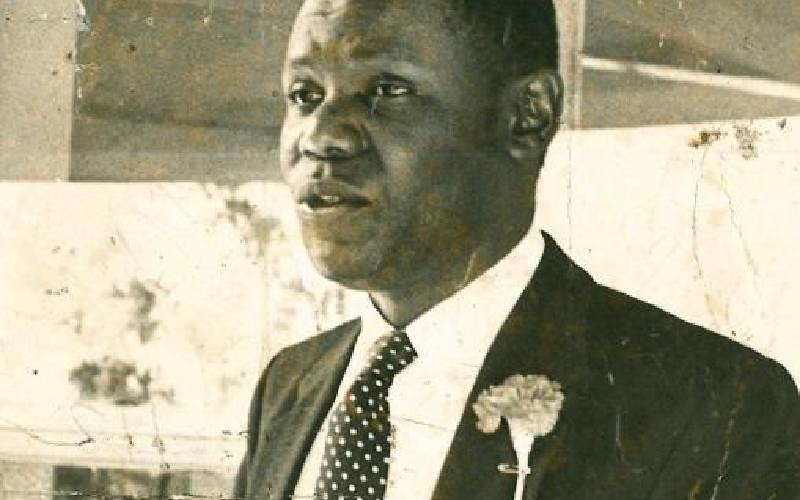 The murder of former Foreign Affairs minister Robert Ouko continues to haunt a man who was then suspected to have been the mastermind, 26 years after he was acquitted.
Despite being cleared by the court on July 29, 1994, Jonah Anguka who was charged in 1992 is still on the Directorate of Criminal Investigations (DCI) list, flagged for murder.
It is now 30 years since Ouko's mysterious murder and Anguka's name is still in the red, yet even courts can't find the trial file.
Anguka was tried for Ouko's murder and acquitted by Justice Daniel Anganyaya in 1993. He immediately sought political asylum in the United States of America and thereafter became a US citizen.
He discovered his name was on DCI's blacklist and that he had a 'pending' case when he applied for an E-passport to allow him to travel back to the USA.
Read More
In his court case against Director of Public Prosecutions Noordin Haji, Anguka says he is sickly and requires to leave the country for the USA. However, his old passport is expiring and he therefore cannot be authorised to travel with it.
According to a court case he filed against the State yesterday, Anguka narrated that among the requirements for the new passport is clearance by DCI. Upon filing for a clearance certificate, it revealed he had an outstanding case of murder.
Following the shocking revelation, he says, he wrote to the Judiciary seeking certified copies of his trial and the judgement. However, the file could not be found.
"We wish to inform you that efforts to trace the above file have not been successful. We are therefore unable to certify the proceedings and judgement as requested," High Court's senior deputy registrar J Kamau responded.
"However, we wish to confirm that according to our records the case was finalised and the accused person acquitted by Justice Aganyanya."
Another puzzle into Anguka's trial was that the court's register does not indicate the date he was acquitted although it indicates the court had found him innocent.
Anguka is a former district commissioner. According to him, learning that he has never been cleared to date is a double punishment.
"I am in dire need of clearance herein to allow me to regain my Kenyan citizenship as well as the new electronic passport to allow me to travel for medical examination," he said.