Detectives arrest man linked to college girls' disappearance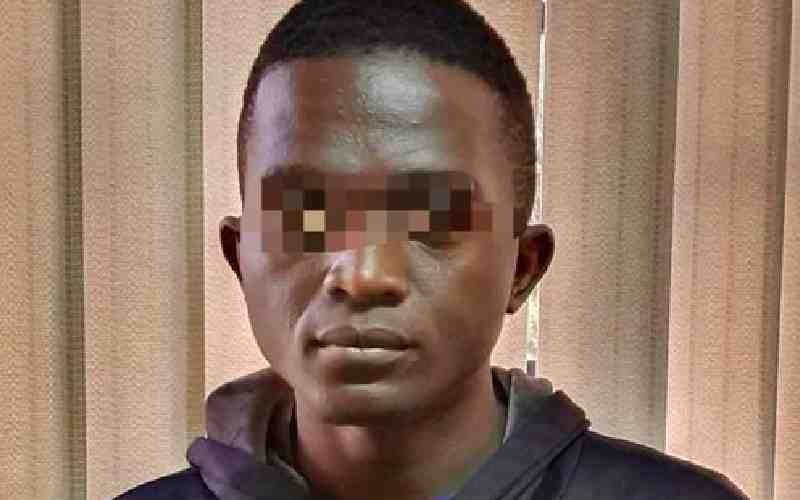 A young man linked to the disappearance of young college girls from their homes has been arrested in Nairobi today.
Detectives attached to the Serious Crimes Unit arrested suspect Rashid Omari (pictured) following the spate of disappearances of the girls.
Omari allegedly fishes his victims from the comments section appearing on Tour and Travel advertisements.
He is said to present himself as a person in a position to sponsor his victims to the advertised destinations.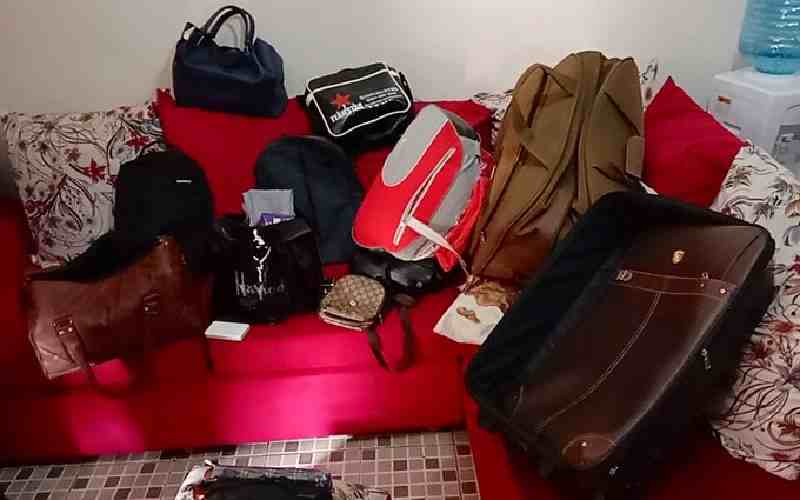 Omari instead lures the young girls to lodgings in Nairobi after sending them bus fare.
Aferwards he robs them of their valuables and disappears to his hideout.
Upon arrest, the suspect led detectives to his house where valuables including laptops, mobile phones and handbags belonging to his victims were found.
Detectives appealled to young college students to be wary of such criminals preying on them on social media.
With the onset of the pandemic, many youth spent more time on social media, making it easier to fall prey to the predators.
Restrictions set in place to reduce the spread of the virus created an even better environment for the would-be attackers as more people stayed indoors with little distractions other than their gadgets.
Other factors that have fuelled cyber crime include the ease with which citizens can today get internet connection.
In May, Chief Justice David Maraga warned of a surge in litigation of cyber-crime related cases in the future post-Covid-19 period due to the high uptake of technology.
He said the Covid-19 pandemic has seen a tremendous rise in the use of online platforms for sectors such as education and learning, financial transactions, and even the justice system to minimize spread of the virus.
Maraga was concerned that inevitably, the surge in the use of online platforms increases the risk of cybercrime, online scams, and other web crimes.
"While technology presents efficient and easier ways of carrying out transactions making life easier for all of us, technology misuse is also a reality.
"The post-Covid period will translate to a lot litigation of a cyber-crime nature;
perhaps more than has ordinarily been before
the courts. This makes cybercrime and electronic evidence a pertinent issue in Kenya," said Maraga.