Immigration cancels appointments for submission of passport applications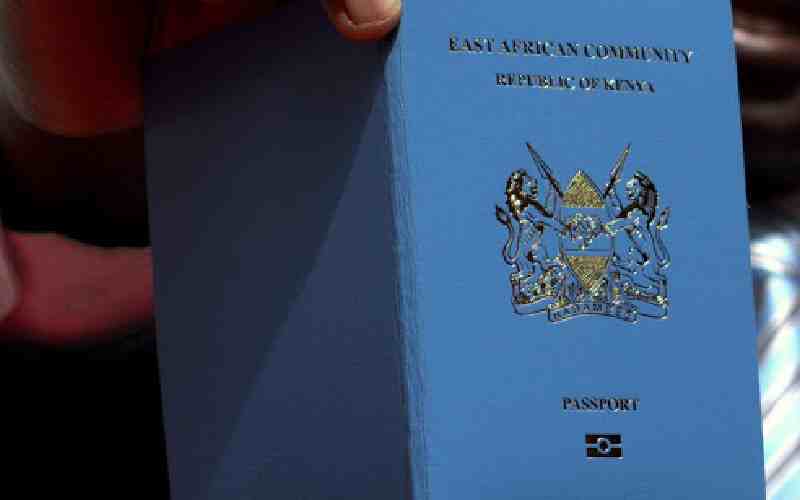 The Directorate of Immigration Services has cancelled current appointments for submission of passport applications and biometrics enrolment.
Directorate of Immigration Services @ImmigrationDept has cancelled current appointments for submission of passport applications and biometrics enrolment. This is in line with Government directive to scale down operations in order to curb the spread of COVID-19. — Immigration Kenya. (@ImmigrationDept) November 6, 2020
The move is in line with the government's directive to scale down operations to curb the spread of Covid-19.
Passport applicants have now been requested to book afresh new submission dates convenient to them effective Monday, November 9, 2020.
However, those with emergency travel needs such as medical emergency, scholarships, employment abroad or government assignments have been advised to contact the Directorate through 0110 922065 during official working hours.
At the same time, applicants with urgent need to travel will be required to provide documentary evidence.
President Uhuru Kenyatta on November 4 announced a raft of new measures to contain the pandemic.
Addressing the nation from State House in Nairobi after a meeting with governors, Uhuru also suspended all political gatherings and rallies for 60 days. Anyone wishing to hold such a meeting will now have to do so in town halls in observance of Covid-19 protocols, including limiting the attendees to one third seating capacity of the hall.
The President in the address where he listed 13-point guidelines painted a grim picture of how the fatigue of Kenyans in adhering to the Covid-19 containment measures, reduced enforcement, and the not so good examples of leaders had driven the country into a second peak.
He noted that in just 38 days since the country reopened the economy, the country had recorded some 15,000 cases, Covid-19 hospital bed occupancy had shot to 140 per cent and close to 300 people had died.
As international flights resumed in August, the global health agency issued public health considerations meant to guide countries as the battle against Covid-19 rages.
The World Health Organisation said some countries are already using digital tools to aid contact tracing efforts.
These include mobile phones and apps for location tracking or proximity tracing and some for symptom reporting during the 14-day post-arrival period.
While the WHO admitted that technology cannot replace public health contact tracing, it said it may be considered as an adjunct under specific conditions.