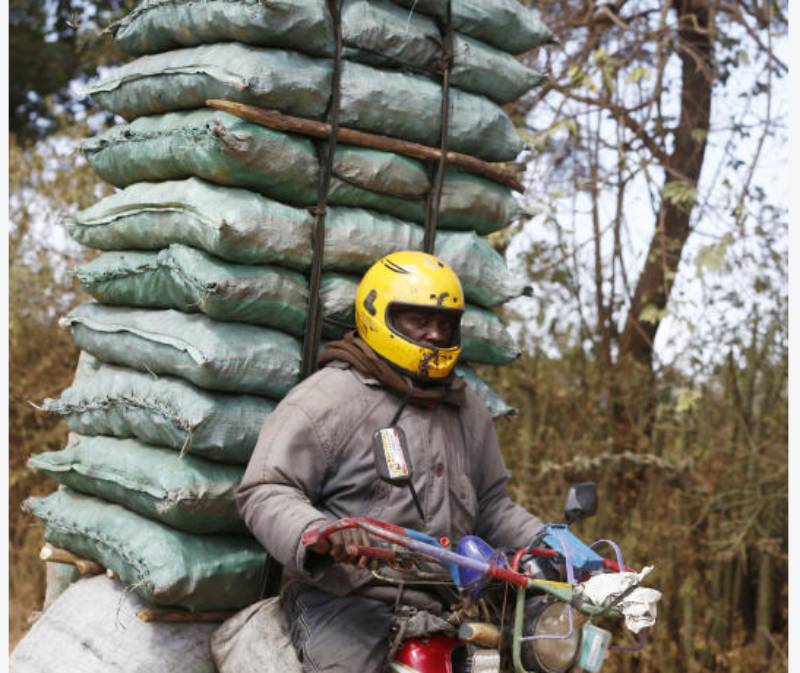 When former President Mwai Kibaki encouraged growth of the boda boda sector, he had in mind the thousands of youth who would be gainfully employed thus helping them contribute to the country's development.
Fast-forward nearly ten years later and the progress has been staggering, with the Kenya National Bureau of Statistics showing that approximately nine per cent of households own a motorcycle.
There is larger share of motorcycles in rural households (10.8 per cent) compared to urban areas (6.7 per cent). Motorcycles now speed across the rural landscape, opening up the hinterlands where accessibility was once a challenge and spurring economic activity.
United Boda Boda Welfare Association chair Michael Kimani said they implemented the Boda Boda Integrated Management System (Bims) that has captured the registration details of its 800,000 members.
Read More
Guidelines
This allows the business to be managed along guidelines that ensure sanity is maintained. "Alongside the digital registration, we ensure that every boda boda rider follows their route of operation and belongs to a Sacco," Kimani said.
The Saccos make it easy to identify offenders by decentralising operations and devolving responsibility to smaller units capable of monitoring actions in their areas.
The association also aims at issuing a reflective jacket to help identify riders. This would make it easier to clamp down on individuals whose actions ruin the group's name.
"Our main achievement has been reaching the previously unreachable areas and helping that person in the grassroots reach their destination in time," Kimani said.
In Ngurunit village, Samburu County, residents used to walk for 40 kilometres through the wilderness to get to the markets before the arrival of the two-wheeled mode of transport.
"They are the main – and maybe we could say predominant – form of transport," says Haron Cheruiyot, an engineer who works with telecoms companies in the region.
To combat crime in the vast county, security agents ride on motorcycles to quickly traverse the bushy expanse and avoid incidents where they might be ambushed.
In agricultural areas like the cabbage and tomato-rich highlands of Kieni West in Nyeri County, it is boda bodas that haul produce from farms to the market, navigating the narrow pathways where farmers once hauled the harvest on their backs. In urban areas, it is convenient to take short trips astride boda bodas, which are fast and efficient. This is not forgetting the jobs created for youth who make up 75 per cent of the riders in the country.
Boda Boda Safety Association of Kenya executive chair Kevin Mubadi said that while the industry has its share of rogue elements, majority of riders earn an honest living.
"There is that rider who goes to his designated loading spot every morning and tries to earn a living. Everyone knows him and his bike. In the evening, he takes home flour and milk for the family. The motorcycle is a massive investment for him, for he might never have had a way to make that money," Mubadi said. He added that he is excited by Bims and the registration of boda boda owners and their next of kin.
"It is a special step towards wrenching the industry away from the hands of the ill-mannered, who continue to soil the name of the sector. And in case anything happens, we can easily identify the culprits."
The National Boda Boda Association reported that 22 million trips are made daily with Sh157 billion spent on fuel every year. Mubadi said riders will enjoy rebates on fuel and that the money saved will be put in a combined investment scheme that will be managed by NABO Capital. Custodial services will be provided by KCB and the fund will be managed under Capital Market Authority regulations.
"We are teaching the riders how to be economically suave. Most of them run away from Saccos because they get exploited. Now they will have a chance to monitor the growth of their purses, with their money monitored by the government."
Mubadi said the association also wants to train the riders on safety as accidents continue to claim lives and leave victims with life-long injuries. He added that he hopes boda bodas will eventually be synonymous with good service and safety.