PSV operators, pub owners not in celebration mood yet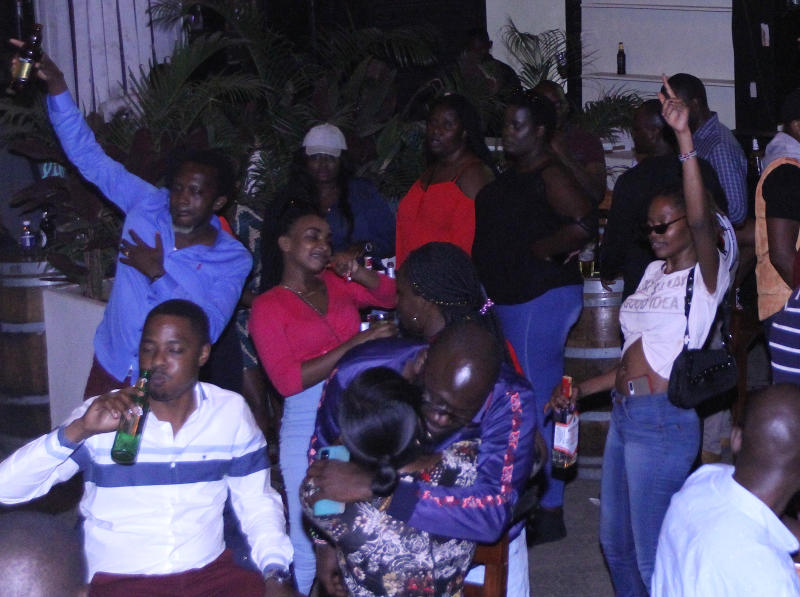 It's 9pm and revelers at the Stake Out, South B, in Nairobi are making merry. Here, it's a hive of social indulgence.
Being a Friday, the weekend is coming alive. Cheers. Sips. Dance. It's a full-blown party, the Nairobi nightlife style.
However, as the clock ticks 9.30pm, there is a little anxiety from bartenders and bouncers. Suddenly, a deejay turns off the music and patrons are urged to finish their drinks and clear the bills.
Outside the venue, there is a police vehicle with armed officers on standby.
New restrictions
As per new government directives, all bars and restaurants in Kenya should close by 10pm. For the revelers, curfew starts at 11pm and seeing how much time they still have on their hands, they are a bit reluctant to leave the club.
"We need to close now. Everybody out," one of the bouncers commands.
It's 9.55pm and police officers are now walking into the premises ready to pounce. They order everyone home, warning the club managers that they will be arrested should they fail to effect the order.
"These guys are on our case. How comes other clubs are left to operate even after 10pm yet we are being told to close even before that time?" the club owner complains.
"I can't bribe," she says, insinuating the officers could be expecting some money to let the club open till late.
We trail most of the pleasure seekers to the adjacent NextGen Mall on Mombasa Road. Here, three vibrant clubs are still open. There is no sign of of them closing as deejays pump up the volume.
In one club, hundreds have turned up for a birthday party. Nobody cares about social distancing. Hugs. Pecks. Kisses. All caution has been thrown to the wind.
"Did they expect us to drink with masks on or what? If the club is the ultimate socialising place, what kind of social distancing do they expect us to practice. Nonsense," one intoxicated skimpily dressed girl says when asked if she is scared of Covid-19.
Since the government allowed bars and restaurants to re-open last month, revelers trickled back to the night spots. The joints that had for over five months suffered huge losses due to the movement restrictions are eager to recoup their losses.
However, entertainers are yet to get back to normal business.
Even though clubs and other social places where entertainers run their trade are back to business, the fact that they have to close as early at 10pm has forced creatives to settle for less pay than they usually get on normal days.
"The truth is that we are playing for less the time we usually do on a normal day and thus we are forced to negotiate for lower rates with club owners," deejay Crème de la Crème said at The Clique on Ngong' Road, the place where he was playing.
According to the Clique Club management, sales are low and clubs cannot offer musicians and deejays full pay as the time allocated for them to do business is very short – hence the low sales.
Passenger Service Vehicle (PSV) sector also faces the same problem and operators say the government is discriminating against them.
Last week, Matatu Owners Association chair Simon Kimutai claimed matatu operators are incurring losses due to social distancing rule.
"We need fairness in the implementation of Covid-19 containment measures. Discriminating against PSVs by portraying them as a vector in transmission is in bad faith," Kimutai said.