Sonko rejects Nairobi City County Appropriation Bill, 2020 over Sh5.8b deficit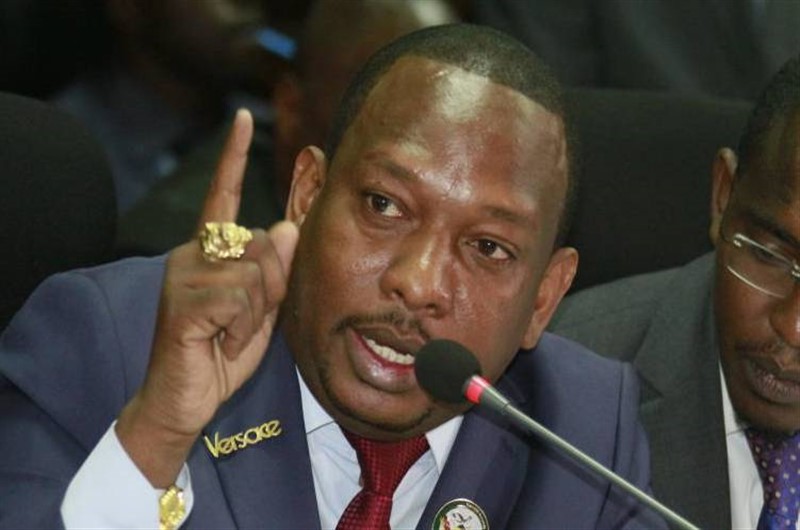 Governor Mike Sonko has rejected the Sh37.7 billion Nairobi City County Appropriation Bill 2020 just a week after the county assembly amended it.

The governor sent back the Bill to the county assembly with a memorandum citing a Sh5.8b deficit that could "paralyse the operations of the entire programs".

In the memorandum, Sonko quotes a Sh200 million slash from Disaster Management and Coordination, leaving an amount not enough to pay the fire department's salaries.

Other areas with fund deductions are the Public Financial Management, which has lost Sh1 billion and Urban Agricultural Promotion and Regulation which has lost Sh70 million.

Last week, the city assembly approved Sh35.5 billion budget for the current financial year, which saw the lion's share of funds - 27.1 billion - allocated to NMS. In the budget, Ward Development Fund (WDF) was allocated Sh1.3 billion under which Sh30 million will be for recurrent expenditure, while Sh1 billion will go to development.

Budget committee chair Robert Mbatia said the relocation of the WDF to NMS was to ensure projects in the wards are completed on time.

"We have transferred in totality the fund component from the Office of the Governor to Public Works, which is now under the NMS," he said.

Assembly Majority Leader Abdi Guyo and his Minority counterpart Michael Ogada defended the huge allocations to NMS, saying it was dictated by the transfer of functions pact signed in February between City Hall and the National Government.

This is not the first time the governor has rejected such a bill. In April, the governor sent declined to assent the Nairobi County Supplementary Appropriation Bill, allocating more than Sh15 billion to NMS.

The Bill was later passed in June 2020, ending a two-month deadlock over funds between the county and NMS.