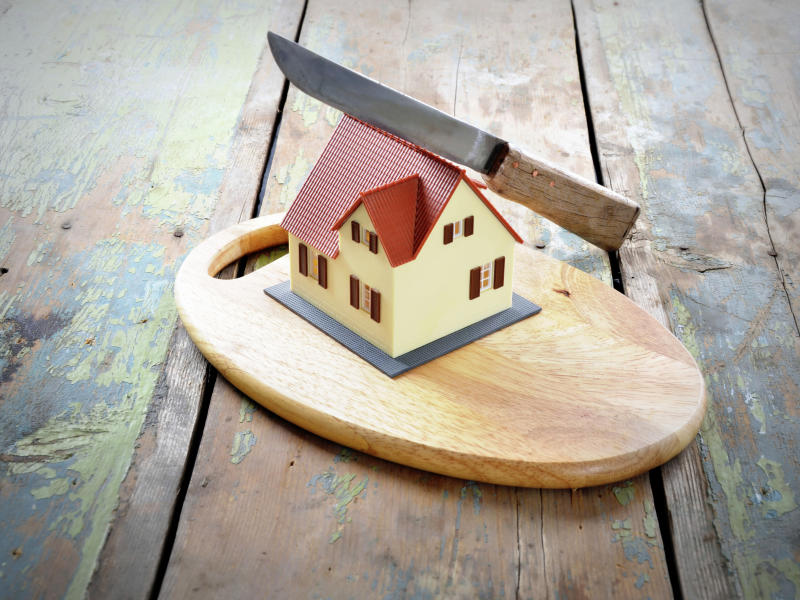 A woman can seek her share of property from her husband without necessarily waiting for divorce.
The court can, however, not divide the matrimonial property until their marriage is dissolved.
In a landmark judgment which now gives a new twist on how properties acquired during a marriage are shared, Court of Appeal judges Mohamed Warsame, Patrick Kiage and Gatembu Kairu ruled that the law allows a spouse in a marriage to seek a declaration that a property is matrimonial.
Court ruling
Read More
"The above case demonstrates that a declaration under Section 17 of the Act is not necessarily pegged on the subsistence of a marriage. The effect of this section is that the court can make a declaration with regard to the suit property even though the parties are still married or pending divorce," the judges ruled.
They continued: "It is our considered view that the High Court has jurisdiction to declare the rights of parties in relation to any matrimonial property which is contested."
The appeal stems from a dispute over properties worth more than Sh1.7 billion between Ann Kagure Kamau and Peter Kimani Wainaina.
In her case, Kagure claimed that she married Kimani under Kikuyu customary law in 1999. According to the woman, their marriage hit the rocks and she filed for divorce and which was not yet settled.
She, however, asked the court to divide both properties and shares held by him at a ratio of 50:50.
On the other hand, Kimani denied that he was married to her. He urged the court to dismiss the matrimonial case as the issue of whether they were married was not settled. On the companies' shares, he claimed they are separate entities and she ought to file a commercial case to lay her claim.
Family Court judge Margaret Muigai agreed with Kimani and struck out Kagure's case.
Aggrieved, she moved to the appeal court arguing that the judge erred by throwing out her case.
She further asked the judges to restrict Kimani from dealing or transferring the properties and company shares until her case is determined.
At the heart of the case are two prime properties in Kajiado and another in Nairobi. There are also shares held in Streetwise Media Services Limited, Springboard Holding Limited, Essential Mountain Links Limited, Upperhill Springs Restaurant Limited, Apollo Merchants Limited, Eight Investments Limited and Springboard Capital Limited.
Kagure urged the court to force Kimani to transfer 50 per cent of the shares held in the seven companies within 60 days of the judgment. She also sought to have all the money held in an escrow account under his name to also be divided equally.
Marital status
In his reply, Kimani asserted that no marriage exists. He argued that she did not qualify to pursue him for matrimonial property until her marital status is determined.
However, the appeal court judges found the family Court judge judge erred by finding that the question of matrimonial property can only be settled after a divorce.
"It is our opinion that the divorce cause does not prevent a party from bringing an action for declaration of rights to property in the High Court under Section 17 of the Act," they ruled.